Michael Holl Chamberlain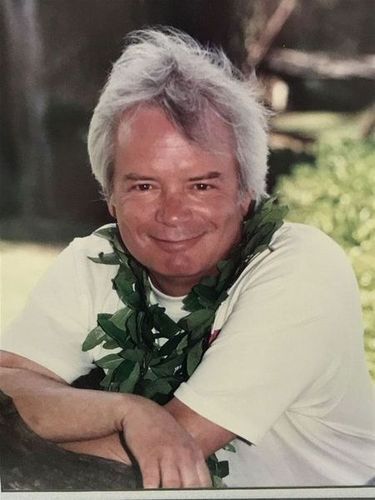 Michael Holl Chamberlain left this life peacefully the evening of July 6, 2023.  Born January 10, 1947 in Bremerton, he spent his early boyhood in Port Orchard before his family relocated to the Madison Park neighborhood in Seattle.  Near the beginning of his high school years they moved to Mercer Island, his parents hopeful that by living on the island he might stay out of trouble.  Although that strategy didn't work, Michael happily graduated from Mercer Island High School in 1965.  He briefly attended Olympic College before proudly serving in the US Marine Corps where he earned the National Defense Service Medal, Letter of Commendation, Good Conduct Medal, and Sharpshooter Rifleman Badge.
Following his military service, Michael spent a couple of years in Southern California enjoying friends, music, the sun, the ocean and the desert, along with his partner Jan Stewart.  Their life together spanned twenty-two years, living most of that time back in Washington in a cozy cabin on Lake Sammamish and in their North Seattle home.  Though later living apart, their close relationship proved ever-lasting.
Early on Michael completed programs at Seattle Central College-Gompers in both boatbuilding and carpentry, building several small boats and putting his carpentry skills to use at home.  He worked in construction for a bit, but realized a sense of freedom as a driver for King County Metro.  Michael found the activity of moving through what he was fond of calling "those mean streets" suited his nature.  He liked being on the road when the sun came up and the never-a-dull-moment experience of the job.  His skill in maneuvering huge busses loaded with passengers was most obvious on those days he ably navigated Seattle hills in the snow.  After 35 years Michael retired from Metro, eventually returning to Port Orchard.
Michael was a kind, generous and loving man who often wore his devil-may-care side outwardly.  He could be very funny, having a knack for distilling a situation he found amusing into a few choice words.  Music was a constant feature of Michael's existence. He taught himself guitar and played throughout his life.  He relished time spent in and on the water, vacationing in Maui often, sailing Puget Sound on his boat, and for a time living aboard.  Michael always loved baseball, playing when he was young, going to Mariners games when possible, and watching the current season on tv with Jan until a few days before he died.  Those who knew him in any aspect of his life have indelible memories for their keeping. 
A private memorial for Michael is planned at the Holl family cabin on the beach in Manchester.
---
Comments
---