Carl John Berg, Jr.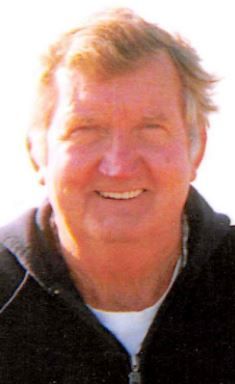 Carl John Berg, Jr., born Sept. 26, 1936, died Dec. 15, 2016 after a long illness at age 80. Complete obituary and guestbook online at www.funerals.coop. Carl always knew exactly who he was and what he wanted and he had an inexhaustible search for knowledge. He was a loving life partner, father, grandfather and great-grandfather.
He is survived by his beloved life partner of 23 years, Joan Gulbrandson of Chinook; his three children, Lauryl Berg and Heather Berg of Seattle, and Dale (Toni) Berg of Spokane; and by his grandchildren, Evan Berg of Richland, Sara Berg of Spokane and Stephanie (Chris) Behne of Spokane and their three boys, Michael, Andrew and Carlton. His parents, Marjorie Large and Carl Berg, preceded him in death.
Carl loved life and exploring the Pacific Northwest with Joan and always appreciated a beautiful piece of driftwood at the beach and observing birds and wildlife carry on in his backyard. He reminded his children to have a new adventure every day.
Carl was a creative man and spent his life creating beautiful things professionally as a carpenter and as master cabinet-maker — his favorite thing. He also built toys for his children and grandchildren, and built homes with his son and Joan. For several years, Carl fished commercially off the Washington coast for Chinook salmon and is credited for his heroism in a great storm surge when he risked his own life to rescue a fellow fisherman. From 1956-58, Carl served proudly in the United States Navy on the USS Jallao submarine out of New London. The Jallao was commissioned by the Sixth Fleet and its crew trained the Italian Navy, took part in fleet exercises through the Suez Canal, visited eastern and southern Africa, and crossed the South Atlantic to take part in exercises with Uruguayan and Brazilian destroyers.
There will be a small private memorial for Carl. If you wish, donations can be made in his name to the USO or your favorite charity that supports our troops.
---
Comments
---