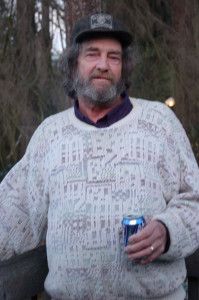 Philip Daniel Senour, preferably known as Dan, was born on January 23rd 1946 to Ruth and Philip Senour and older sister Elizabeth Jeanne. Dan was born in Juneau and raised in Ketchikan. Until 1950, when his family moved to north Seattle where he attended Shoreline schools and graduated from Shoreline High School in 1964. He then graduated from Shoreline Community College with an AA in Engineering. In his early adult years, he worked in a family business with is father and brother-in-law. Through his stories of travels, and his time in Alaska and Seattle, he could be described as extraordinary. In 1977, through a mutual friend, Dan met Marilyn, who he would fall deeply in love with and eventually marry on February 14th1982. They raised three daughters, Danielle, Serena and Sabra. In a previous marriage, Dan shared a son, Jay Weston, who passed away in 1976. Dan was the ultimate definition of a family man. He devoted every minute to his family, cherishing his wife, and caring for each of his daughters and his granddaughter, whom he shared a birthday with. Each of them with a different memory of him. Danielle, had this memory of him to share,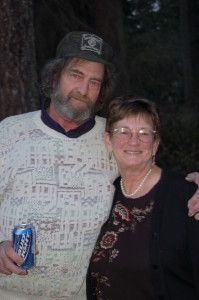 The sun was tall &bright. I walked through the grassy parking lot with Dad. The sun began to subside to the bright green leaves of the trees. Once the white sunlight left my eyes I was able to actually see what we were doing, or more accurately, see what we were seeing. A car show. My first car show.
I was about 7 or 8 years old. The entire family was on vacation in Lake Chelan. My sisters stayed with Mom that morning. It was just Daddy & me.
Dad & I walked hand in hand up & down the aisles of cars much like at the grocery store but without the shopping cart. Dad pointed to a few of the cars while he cracked comments like, "you know how many of these I sent to the junkyard?" Since I didn't understand what Dad meant by that he explained that in his younger days these cars were a dime a dozen. Dad continued & explained why these cars are so spectacular. Dad & I continued to walk hand in hand as he tried to teach his little girl important words like horsepower & torque. He also tried to teach me answers to life long lessons like, "what's the difference between having a carburetor & fuel injection?"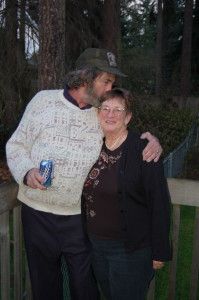 Suddenly something caught Dad's eye. Without even looking at me Dad let go of my hand & said, "Hey Pumpkin, wait here. I'll be right back." Dad walked about 10 feet away from me. I could see him the whole time…except for when he climbed underneath a car.
At first I didn't know what to do. I learned at an early age to expect outlandish behavior from Dad. This was alot, even for me. I had seen signs all over the place saying, "Do not Touch." I was pretty sure that, "Don't Climb Underneath My Car" was along those lines.
I walked over to the car Dad was under. "Dad…" I said gently. I looked around. I didn't want to be inconspicuous. "Daaad…" I thought to myself, "he's not taking a nap down there is he? I've seen him sleep in weird places before. "Daaaadd!" I yelped. The thought of Dad casually napping underneath someone else's car sent me into a small panic. I have seen him nap under cars before, but they were usually his own.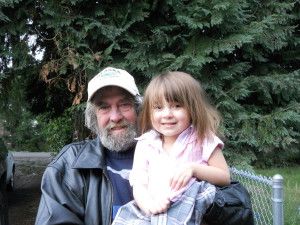 Finally Dad's baseball cap neighboring his bright blue eyes came out from underneath the bumper. As I await some sort of explaination Dad said, "I built this." My perplexed face responds with, "what?" Dad said again, "I built this." Once again I intelligently respond with, "what? "Dad asks me with a similarly perplexed face, "Don't you remember this car? I built it in the garage… you've ridden in it… You sat right here…"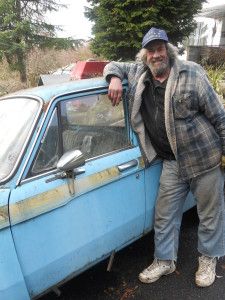 I shrug. I have no idea what Dad is talking about. Finally Dad says something I understand. "It used to be black." A tsunami filled with wrenches, bolts, &car parts in our driveway flooded my brain. I was being reunited with my very first vintage car; a 1923 Model T that my Dad built. Instantly I squealed. "Ohh! Dad! You built this!" "Yeah!" He responds with a chuckle and a smile. Soon the current owner came over to where Dad & I were standing. Dad turns to him & said, "Hey guy, who did you buy this car from? " The owner explained how he acquired the car. Dad returns with, "I built this for him." I was worried the owner wouldn't believe Dad. There aren't alot of people who can build cars like this I thought to myself. The owner very excited says, "Really?! No way!" Dad and the owner continued to talk, joke around and drop names of casual acquaintances.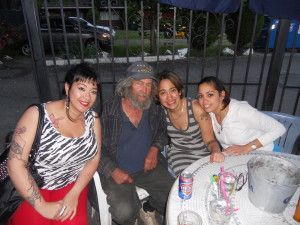 Eventually it was time for us to leave. I will always remember the sense of pride gleaming from Dad's face as we left that day. Dad knew that a beautiful, show quality car that he built with his own hard working hands was still running, driving & turning heads. He was so proud, & so was I.
His granddaughter Lilyann has this to say about her Grandpa Dan.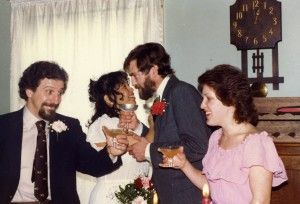 When Grandpa Dan was babysitting me & Augie one morning he gave us pizza & otter pops for breakfast. Then he dropped Augie off at school. Then he took me to 7-11 & bought me a slurpee. Then he dropped me off at Grandma &Grandpa's house. Grandpa Dan was a really good Father to my Mom & a really good Grandpa to me. He was nice to me. We used to watch car racing together. He used to get me candy ALL the time. One day he came over when I was at school & he gave me a necklace & some candy. He put it on my desk at home. It was supposed to be a surprise but I knew it was from Grandpa Dan because of all the candy.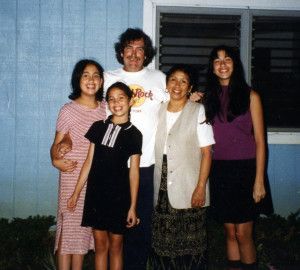 He is very special because we have the same birthday. I love the Christmas' with him. They were awesome because he gave me alot of gifts. I'm glad we got to spend Easter together. He still loves me very much. I love him very much. Even though he's gone I still think of him. I love you Grandpa Dan.
And Serena, had these words to share, Dan was the most amazing man I've ever known. I was truly lucky to call him daddy. A devoted father and friend.
Dan was a warm, loving, devoted, caring, considerate, and gracious man who doted on his family and accepted everyone into his heart. Please celebrate Dan's life with his closest family and friends and join us on Saturday, May 24th at 1 PM at Florence Henry Memorial Chapel. A reception will follow at St. Dunstan's Episcopal Church. For directions, please visit http://sdchp.org/directions/
---
Comments
Joe Rinaldi
Posted May 18, 2014 at 3:16 pm
I have been friends with Dan for some forty years. During our younger days we spent much time together. He taught me much in how to fix things especially inexpensively. After he got married and started having kids I did what I have done with many friends and stayed in the background of their attention. Kids come first and he personified that in many ways. I will miss him.
Sabra Senour
Posted May 19, 2014 at 6:56 pm
Please celebrate Dan's life with his closest family and friends and join us on Saturday, May 24th at 1 PM at Florence Henry Memorial Chapel. At 2:30 a reception will follow at St. Dunstan's Episcopal Church. For directions, please visit http://sdchp.org/directions/
Leo Deodato
Posted May 20, 2014 at 12:25 pm
We have been neighbors long enough to know each other better. I always go to him for his wisdom on how to do things in the house or on cars. We always find time for a nice conversation. His presence in the neighborhood kept us safe. He will be missed a lot.
Dennis Falcone
Posted May 21, 2014 at 11:20 am
Living just across the street from Dan has always meant that a friendly wish for a good day and a nice conversation were expected whenever we were outside, doing yard work or taking out the garbage. Many times, he offered to right tool or advice to help with any number of projects I'd undertake. It just won't be the same without him. Gone so very much too soon.
Jeannie & Greg Ayco
Posted May 21, 2014 at 11:57 am
Dan has been our next door neighbor for 25 years. He was our neighborhood "ambassador" as he was friendly and outgoing to everyone. He welcomed new neighbors and maintained friendships with us "old time" residents. Dan was always easy-going and pleasant.
In all our conversations, what was most evident about Dan was his tremendous love for his wife and daughters. These young women, regardless of how old they were getting, were always and will remain Dan's "girls". He was inspirational in his calm manner and quiet love for his family.
We'll miss Dan in many ways. His friendly "hello's", his knowledge about fixing things, talking about Alaska and other past experiences, and family news.
Dan Sarusal
Posted May 23, 2014 at 2:55 pm
Space Cadet, Storyteller, Mr. Fix-It, Loving Husband, Devoted Father, Sincere Friend. Yeah, I knew Dan.
Reverse the order, that's how I remember this true, unique friend.
Rest in Peace.
---