Jacqueline "Jackie" A. Gallichan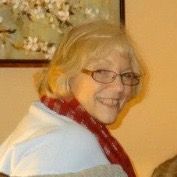 Beloved sister, aunt, cousin and friend.  Jackie was Born June 20, 1953 in Seattle, WA .  She passed away March 14, 2020 with family by her side.
Jackie grew up in the Seattle and Kirkland areas and was a 1971 graduate of Juanita High School.    After receiving her degree from a community business school, Jackie worked many years for the Seattle Housing Authority and retired in 1998.
She was a true hostess and enjoyed lively conversations and cooking her favorite homemade shepherd's pie for her company.  A serious Seahawk fan, she rooted for and shouted at the TV for almost every game!   She enjoyed traveling and sharing journeys around the Pacific Northwest with her nieces and close friends.  She liked yearly sightseeing tours of the tulips and the holiday parade up in Leavenworth.  In recent years, she enjoyed binge watching Christmas movies (all year long) and baking cookies with her great-nephew. Jackie was kind, caring and generous with a positive attitude about life. She was able to see the funny side of things, and had a great sense of humor. 
She is survived by her brother Raymond (Gwen) of Ellensburg, Wa, brother Michael (Jo) of Puyallup. Numerous cousins, nieces, nephews and close special friends, all who will miss her wonderful smile and laugh.
Jackie was preceded in death by her parents, Lyle and Doreen Gallichan, of Kirkland, WA, and her brother Terrence, of Brier, WA. We know she is excited to be with them again in the presence of our Lord! 
---
Comments
OMG! im so sorry to hear about Jackie she babysat my two kids back in 1968 1969 we lived behind her at 10923 129th NE in Juanita Wash, in that yellow ranch style house back then Darlene

Darlene ( Nelson) Hendrix
---