Gary William Castagno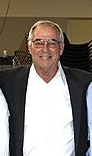 Gary William Castagno of Seattle WA passed away on Wednesday September 15th, 2021 just shy of his 83rd birthday, Gary came to rest in the comfort of his favorite recliner in his home with his wife Jeanne by his side.

Born October 4th, 1938 to Bill & Lorraine Castagno, along with younger brother Kenny, the family grew up in the Snoqualmie Valley.

Gary attended MT SI High School in Snoqualmie, where he excelled and lettered in Baseball, Basketball & Football.

Gary attended Western Washington University on a baseball scholarship. It was there where he met then later married Karen Lorenz Castagno, the mother of his three sons; Bill, Mike and Rob, they were married for 20 years.

After college, Gary joined the family transportation company, Renton Issaquah Auto Freight located in Renton, WA. He worked there alongside his father, many uncles/aunts and cousins.

Gary left Renton Issaquah Auto Freight with his three sons and started Key Trucking, Inc. some 34 years ago where his two youngest sons still own and operate. You could say Trucking was in the Castagno family blood; from his grandfather Remo to his sons and now grandson Rossco.

Gary held the honor and responsibility of President of the Washington Trucking Association, a role he was always proud of.

Gary was involved in the local Snoqualmie Valley community while raising his family; a North Bend Fire Department volunteer  & coaching little league baseball for his sons to name a couple.

Gary was a golfer his whole life, you may have memories playing a round or two with him.  Back in the day he held many records at Si-View Golf Course, to include his infamous double-eagle!!.

Gary married Jeanne 7.25.92, they were married 29 years.  

Gary and Jeanne lived on the Glen Acres golf course and they were active members of the club and both enjoyed golfing the course often.

Gary & Jeanne were snowbirds, leaving the Pacific Northwest in the  winter heading to the Palm Springs area and lived on the Bermuda Dunes golf course and were members where they made many long life friends. Gary loved the 7 winters they spent in Bermuda Dunes.

Gary was an avid sports fan, his tv was on 24 seven where he enjoyed watching his favorite teams, may of even had a dollar or two involved…… It was not uncommon for many of the family to stop by to watch a Seahawks game with Gary, everyone wearing their favorite Seahawks gear.

Gary will be forever remembered as a generous man, dedicated to family & friends, quick witted and with a great sense of humor.       

No doubt Gary's celebrating his reunion with him mom, Lorraine and Dad, Bill; fishing with his buddy Randy and arguing over "gimmies" with younger brother Kenny.

Gary is survived by his wife Jeanne, three sons Bill/Karyn, Mike/Jamie & Rob, 8 grandchildren and 6 great grandchildren; Dr. Nicole Castagno,  Cassandra Nazario - husband Steve & great granddaughter Camdyn,  Remo Castagno - Wife Jaye  & great granddaughters Paityn & Eve,  Corianne Pearce – husband Jake & great grandsons Bode & Otto,   Caylene Castagno – partner Dr. Seifu Abera,  Rossco Castagno – wife Melanie & great granddaughter Henley,   Carissa Castagno & fiancé Austin Green and  Carina Brown – husband Jason.   

In memory of your birth date Dad, that's a big "10-4" Good Buddy.

Put it on 909!!!!

A Celebration of Life will be held Sunday, October 10th 2021, 1:00PM at Glen Acres Golf & Country Club located at 1000 S. 112TH Street, Seattle, WA 98168. There will be an opportunity to share personal memories and stories about Gary.
---
Comments
So many memories with Gary playing softball for NBT. Great times always and great conversations about growing up in the Valley at different times. You will truly be missed My condolences to all the family.
- Roy Baker
---
RIP Gary you will be sorely missed
- Peter Lambro
---
Gary will miss you making bets an all the laughs. You left a beautiful family behind a great legacy and great family' sue an I send our love to your family RIP Gary
- Peter Lambro
---
You will be missed sir, RIP Gary
- Rob and Brenda Graham
---
Sending love to the family. Mike, Rob, Bill and families ~your dad was a special man, and I am sure he will be greatly missed. Hugs to you all.
- Karen Burmester Bettenhausen
---
A lot of good memories of Gary and the whole Castagno family. Our thoughts are with you.
- Bob Venera
---
Dad, my best friend, a great dad and a man that made me a man, I love growing up with you the good times that only you could make happen. My heart is heavy, but I know after every weekend your the worst better that I became a partner with and so I would never change the call and ask who we betting on, we will never recover our loses, nor will I will never ever forget the best man, father or best friend in my life. I love and miss you dad, P. S you owe Elmer
- Rob Castagno
---
One of my favorite childhood memories is going to softball tourney in Roslyn. Camping at bull frog flats and we would all travel to the games in the back of your dads moving truck. So fun watching our dads play softball those were the days. Hug and love to you all.
- Deanna and Troy Riley
---
Gary, you were our friend for over 60 years. We always enjoyed your humor and joy. I am so glad you and Jay kept in touch. I am sure he has a tee time set up for you two. As you know we loved your family and the generosity your sons showed us when we were in Wenatchee. May you be in peace ...Lori Burmester
Jay Burmester9-28-35. 3-22-2021
- Lori Burmester
---
I have fond memories of you as a kid and was lucky to have spent time with you in the last 2 yrs. Enjoyed you sharing with me about memories you had of my Dad Chris Dowd & Grandfather Orv Dowd. You will always be in my heart and thoughts. RIP Gary!
- Christina Dowd Clarke
---
Dad, you will be missed by all of us. I love you
- Bill
---
RIP Dad.
- Jamie
---
Thank you for everything Dad, I love you

Mike
---
Happy Birthday Dad! October 4th will always be your day with us. Thanx for all the memories. Love you,

Billy
---
We lost track old friend. Great memories, a true friend. RIP

Roger
---