John Patrick Dolan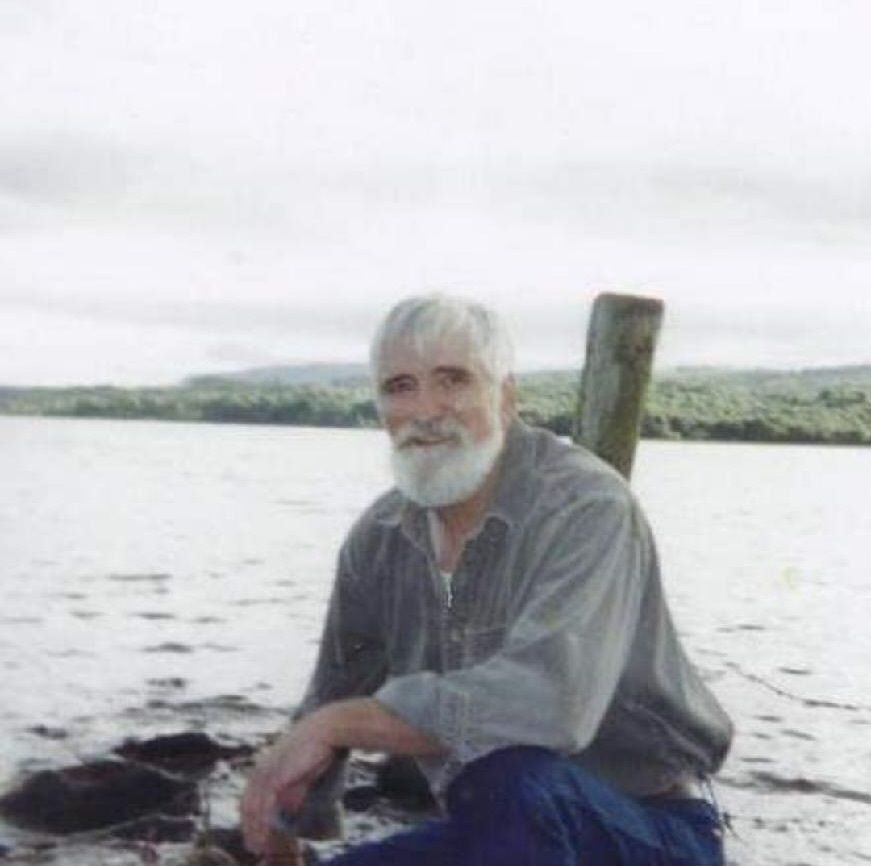 John Patrick Dolan, 81, died peacefully on Sunday, August 6th, 2023, surrounded by family at Cherry Hill Swedish Hospital in Seattle.
John is remembered for his great height (6'5"), the warm twinkle in his eyes, and his remarkable ability to connect with people. He had an unusually retentive memory, with which he could summon both a wide range of historical and geographical facts, and also the small details of life. He loved meeting people, and excelled at everyday encounters with everyone from bank tellers to the many kind nurses, doctors and aides who cared for him in recent years; he made them feel special with his genuine interest and appreciation. He was devoted to his family, and always remembered birthdays with a heartfelt card. 
John was born on April 10, 1942 in Portland, Oregon, to Mary Elizabeth Hogan and Patrick John Dolan. His mother was born and raised in Prince Edward Island, Canada, and his father was born and raised in Fermanagh County, Ireland. Young John basked in abundant love and affection from his four older sisters, Mary Patricia, Anne, Kathleen and Honora. 
When he was seven, his family moved to Berkeley, California, where his father owned and operated lumberyards and his mother raised the family. He fondly remembered working as a teen alongside his beloved father, and beach vacations with the family in Seaside, Oregon and Santa Cruz, CA. John was a proud graduate of St. Mary's College in Moraga, California and received an MBA from UC Berkeley.
Following in his father's footsteps, John worked in forest products, conducting market research most notably at Weyerhaeuser Company in Federal Way, WA and Crown Zellerbach in San Francisco, CA. During those years he also became the loving father of Patrick and Maria. He enjoyed reading to his kids, especially about the legendary Irish giant Finn Mac Cool and his clever wife, Sadhbh; to sing with them on long car rides; and to wrap them both in big "bear" hugs. 
After becoming a freelance researcher, he moved to Denver, Colorado and later to the mountain town of Kremmling. He called himself a "Citizen of the West," and he looked the part, particularly in his later years, sporting his customary jeans and plaid shirts. 
In Kremmling, he served for many years on the Grand County Library District board, and helped to open the Grand Lake Library in 2006. He was also involved in the Democratic Party and the local Catholic parish. 
He moved back to Seattle in 2011 to live near family. He weathered the pandemic at his last home, a senior apartment in West Seattle, where he enjoyed cooking himself hearty meals, and joining in lively conversations and mutual support with neighbors who became friends.
John was passionate about politics and devoted time to supporting his chosen Democratic party candidates, from Bobby Kennedy in the late 1960s to the latest Seattle City Council race. He also served in numerous positions in the Colorado Democratic Party. He volunteered as a precinct committee officer in Seattle.
Like his parents, he loved horse races; he also enjoyed scratch lottery tickets, and the camaraderie of his fantasy football league. He cheered on the St. Mary's College Gaels in basketball and both Seahawks and 49ers football teams. 
John was very proud of his Irish heritage and visited "home" many times in his life. He had a plane ticket for another trip to Ireland, but the pandemic, and a decline in his health, prevented him from carrying out his travel plans. 
John is survived by his sisters Anne Dolan and Kathleen Watson, daughter Maria Dolan (Paul), son Patrick Dolan, and granddaughters Emily Dolanová, Margot Zamberlin and Josephine Dolan-Edmondson. 
A funeral and celebration of life will be held in the Seattle area in late September. 
---
Comments
Maria...Thank you for sharing what you loved about your dad, John Pat.
His cousin in faith.

Jack Moran
---
I learned about John's passing only by chance, today. He was an amazing man and we had lost touch over many years. The memories, all good, flooded back. I regret not knowing he was in Seattle for so long, but cherish the incredible man he was.

Love and condolences to his family and many many many friends.
Connie Taylor
---