Ila B. Bovee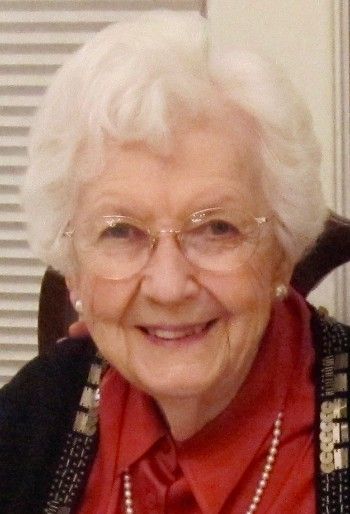 Ila B. Bovee passed away at the age of 97, Saturday, April 21st, after a short illness. Harley Bovee and Ila shared a marriage of 60 years before he passed away. She is survived by her four children; Peggy, Kathryn, Jane, and Donald; seven grandchildren and sixteen great-grandchildren. Ila grew up in Pasco, the daughter of a minister. Her life was centered around the church. She left for Seattle at 19 and became employed as a legal secretary. Soon after, she met Harley at their church. They were married just before the war and moved several times from 1941-1947 as Harley was posted to different bases in the U.S. and overseas. After Harley left the service, they returned to Seattle to raise their family. Toward the end of Ila and Harley's working life, they decided to move east where Ila opened a Yamaha piano and organ store. She loved everything about music and the music business. She especially enjoyed meeting the people who came into the store. After several years, they decided to sell the store and return to Seattle. 
Ila and Harley were counselors for several years with the International Christian Youth Exchange and active members of the University Christian Church for more than 50 years. Throughout her life, Ila took time to listen to and help young people. If they didn't have a place to live, she took them into her home. Ila loved playing her piano, singing, going to concerts, and listening to music. She also loved spending time at the family cabin on Lake Roesiger, built by her father in 1951. She swam, cooked on a wood stove, relaxed by the fire, and picked wild mountain blackberries for blackberry pies. Her greatest joy was spending time with her family, grandchildren, great-grandchildren and friends. She loved all people and taught her children the importance of not judging others. Ila is remembered lovingly by her family and all those whose lives she touched. She will be greatly missed. 
---
Comments
Oh my...I am awash with wonderful memories of Bovee family gatherings with lots of good food, music and friends. Love and hugs to Peggy, Kathy, Jane and Don.
    
Joan M Bovee
---
Ila. I first met you when I was 19. I was dating Ruth's daughter, Gloria. Between you and Jane I received much advice regarding our relationship. The next 65 or so years, it was obvious to me that it was a treat just being around you, Harley and all the rest of your wonderful family. They all took after their mom and dad.
I have been to your house, the lake and your church. I missed you when you were in VB. Thanks, Ila. I have know a few good people in my lifetime. You and Ruth were two of the best. Your children and hers too.
Bud Fish
---
Such a beautiful soul, so kind and giving. As my Mom first started oil painting, Ila commissioned one of her early works. Seeing my interest in keyboard instruments, she was encouraging and offered her help to get me started.
Affectionately, my earliest childhood memories of visits with the Bovee family in Arlington are punctuated with Ila's warm, unique laugh and her smiling face.
Love to my Bovee cousins and sympathy for your loss.
Jim Jr.
---
Dear Peggy, Kathy, Jane, and Don,
I was so sad to learn about your Mom and spent yesterday remembering how when growing up in Seattle, I considered her to be my second Mom. The Sanderson girls spent many hours at the Bovee's big white house, sitting around their kitchen curved counter eating lunch after ballet class, eating chocolate marshmellow ice cream while our parents played bridge and sleeping upstairs in one of the bedrooms as our parents did not want to stop their card game. I learned to water ski behind their boat at Lake Roesiger and so enjoyed our vacation time staying in their always in construction cabin. Ila was a caring , joyful, positive, and kind soul which was readily demonstrated as my mentor while working at McCune and Godfrey in the U District. She was a wonderful musician and generously donated a piano to our son which we still have that will be given to my grandson. All our love to you four and your families. Please know we are holding all of you in our prayers-Ila will always remain in my heart. I am so grateful to have known Ila-she will be very much missed.
    
Gloria Fish
---
Such amazing memories of the Bovee family. Much like Gloria, I remember being at their house as a little girl, after BBF parties which carried over to the Bovee house. I remember helping Ila set the endless tables with coffee cups before BBF on Sunday's. Harley and Ila were so generous with their love and kindness. Their friendship with my parents and the other wonderful people from UCC were lasting examples for me of what is important in life.
I last saw them in Arizona before Harley passed away. My enduring vision of them will be my mom and dad, Ila, Harley and Ruth sitting together, quizzing my husband in a teasing way. What wonderful people all of our parents were, and what a good life they led together in their friendship.
Love, and really special memories, for all of you.
Ann (Brockway) Webster
---
Peggy and family,
I always carry fond memories of Ila at UCC and was saddened to read about her passing. She was a beautiful and caring person. I am sorry for your loss but happy for the memories.
Ray Ernst
---