Dennis Brandt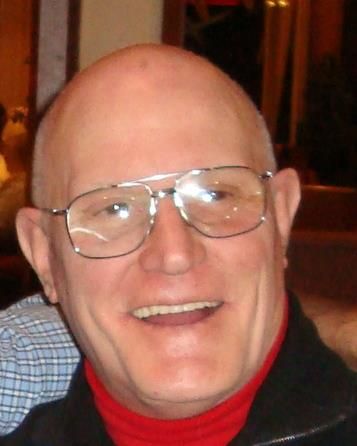 If someone were to try to give a synopsis of Dennis's life, it would lack the truth of his spirit, as the details of his life can't possibly explain the depth of who he was. The truth of Dennis can be found in the people whose lives he transformed through love, and the service he offered to those in need. A member of the recovery community in Seattle for over 30 years, Dennis was an example of what can happen when someone makes the decision to step off the ledge into faith while trusting in the power of fellowship instead of self. 
At the time of his passing, most of Dennis's blood family had already passed on to the other side. He is survived by his niece Vicki, and by the countless other members of his chosen family in Seattle and beyond that loved him as fiercely as is humanly possible. 
A celebration of life is planned to allow those that loved him a chance to come together as he would have wanted. Dennis's favorite event each year was a BBQ that was held annually on July 4th. A potluck BBQ is planned at Edmonds Lutheran Church on September 26th from 12-8pm. It is open to any and all who want to celebrate Dennis and the community he loved. 
---
Comments
Dennis my friend I will truly miss you. I will think of you often and try my best to follow the principles you lived. You were an example of love, and selfless service. My you rest in peace my friend until we meet again...
    
April Sterling
---
Wow what a spot on discrimination of this amazing man's legacy. He was a true angel on earth that now has moved. Mr D was a very loved man and is truly missed and loved by everyone he touched.
Gone but not forgotten.
    
Angela and Matt Bradley
---
You will be missed deeply Dennis, but you live on in the lives of all those you helped and who love you. Rest well, dear Dennis. ❤️
    
Lindsay Shea
---
Very fond memories of this man in my early recovery. He passed a winner!
- Joe M.
---
Dennis was always kind and loving. I struggled thru many relapses tho he always welcomed me "home" with arms wide open. He was one of my greatest cheerleaders. I know he is proud of my continued recovery with 26 months and still counting. RIP Dennis.
- Jodi Speaks-Fagan
---
Dennis was a coworker of mine and a great example he showed me and taught me what true humility and integrity was he was the epitome of those things. He loved being a beacon in the field of Human Services because he knew that's where the most rewarding work is one addict helping another And he did it up until he was finally told to go home and take care of Dennis I'll always marvel at that and through the biggest pandemic in our lifetime he continued to suit up and show up for drill until he was told that he needed to take care of Dennis WOW 80 years old and 31 year's of completely badass recovery. Dennis you will always be one of my heros Big D RIP my friend !!!
- Ryan Fisher
---
Dennis was the most selfless, compassionate, and caring person I know. I am honored to have worked on my recovery with him. He helped so many of us become who we are today. Also, we will all miss those legendary hugs of his! I will miss you my friend. Thank you for everything Dennis! Nothing I do could ever pay back what you have done for us!

Trevor Perret
---
I had the great privilege to know Dennis for over 30 years. He influenced my life positively from adolescence to adulthood. We traveled, we camped, and we celebrated. We struggled, we conquered and we grew to become inseparable in this lifetime and the next. My story is no different than many others who had the opportunity to learn, to grow, to become who we are today as productive members of society as a result of the influence of this man. I owe you my life Dennis, now it's time for me to return the favor for generations to come, thank you.
    
Shawn Harris
---