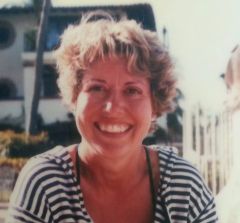 Virginia A. Rose, a Seattle resident for over 50 years, died Monday, April 20, 2015. She was 83.
Ms. Rose was born in June of 1931 to A. Spaulding and Carolyn Chaftin Rose in Worcester, Massachusetts. A graduate of Green Mountain College, Virginia worked as a flight attendant, business owner, and chef.
In addition to her career, Virginia enjoyed cooking, gardening, fishing, and skiing.
She is predeceased by both her parents, and is survived by a brother, William E. Rose of Fitzilliam, New Hampsire.
A private family memorial will have been held.
---
Comments
---