Judith Kaser Bailey
6/9/41 - 10/9/23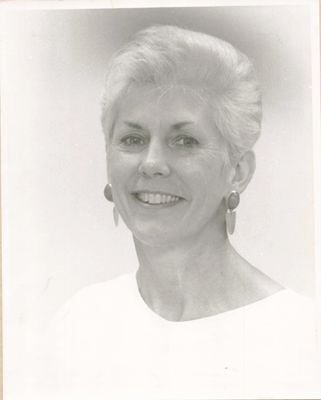 Judith Kaser Bailey passed away at her home in Seattle, Washington on October 9, 2023, with  her family by her side.
Judith grew up in the small town of New Paris, Indiana where she was born in 1941 with her three older sisters Laurel, Shirley and IrmaLou and her parents Irma and Clement Kaser. She began piano studies at an early age and by high school was playing piano and organ at several local churches. In addition, she worked as a waitress at the local drive in, where she met her husband, Max Bailey. They married in 1960. Judith was a life-long athlete, despite the lack of sports opportunities in her day for girls and young women. She was a member of the cheer team. She was valedictorian of her class and a 4H leader in Home Economics. Judith continued her studies at Indiana University while raising two children, Michael and Tamara. After graduating, she taught Home Economics and English in schools in Northern and Southern Indiana. Her family moved to Glen Ellyn in the Chicago area in 1970.
As an ardent 2nd wave feminist, Judith fought hard for the ratification of the Equal Rights Amendment, and she was heartbroken when it didn't pass. She participated in the historic March for the Equal Rights Amendment on Washington in 1978. She insisted on having her own checking account and her own career. She held leadership roles in AAUW (American Association of University Women) and the Church of the Brethren at the York Center Congregation. To pursue her career and academic goals she completed a graduate degree in Counseling and subsequently became a guidance counselor at Glenbard North High School in Carol Stream, IL. She passed another milestone in 1992 and became Dr. Bailey after earning a PhD in the history of education from Loyola University Chicago. During her 18 years at Glenbard North, she especially enjoyed mentoring students new to the country and supporting teachers in their classrooms. She retired in 1995 as Assistant Principal for instruction.
In retirement, Judith served on several non-profit boards, including FamilyWorks in the Wallingford neighborhood of Seattle. She completed dozens of quilts, became a master gardener, taught her grandsons as much as they would listen to, and ran marathons and triathlons. She finished in the top ten in her age group five times in the Seattle Half and one time in the full marathon, when she finished just shy of qualifying for Boston. Judith was always up for a project, be it painting a bedroom, refinishing an antique, rewiring a lamp or renovating an 1860's farmhouse that had been in her family for almost 100 years. She and Max sold the farm and moved to Seattle in 2005 to continue their retired years near their children and grandchildren.
Judith was a pacifist and environmentalist throughout her whole life. She was committed to doing things the right way, and she always knew what that was. She did not suffer fools; while not confrontational, you always knew where she stood. She passed her progressive politics onto her children. She was also an intrepid traveler, demonstrated by the time she biked with her friend Pam through Ireland in the 1970's. She travelled to Myanmar and Thailand on community service trips. She sailed around the Greek Islands on a catamaran and enjoyed many trips to Granada, Nicaragua to escape the Seattle winters. 
Judith and her family experienced Alzheimer's for over 10 years, during which time her memory and reasoning faded, but her ability to put a stranger at ease never did. She stayed active walking in her neighborhood and dancing at the Merrill Gardens Ballard happy hours right until the end. Her family is very grateful for the love and care she received in the Garden House!
Survivors include her husband of 63 years, Max Bailey, her sister IrmaLou Schmucker (Glenn) her son Michael, her daughter Tamara (Jonathan Weinstein), grandsons Ezekiel Bailey, Jules Reyes-Weinstein (Annemarie) and Noah Weinstein (Erica Blum).
A memorial service will be held in Seattle, WA at her daughter's home on October 21 at 11:00 am followed by lunch and extended hours to visit with family until 5 pm. Join us at any time. Please contact family for address. An additional celebration of life will be held in New Paris, Indiana next year. 
Her legacy of community service may best be honored through donations to FamilyWorks to provide services to families in the Wallingford neighborhood, or to Avancemos, to support the Max and Judith Bailey Puedo Leer library in Granada, Nicaragua. 
https://www.avancemos-youth.org/donate
https://familyworksseattle.org/donate/
---
Comments
---
What a beautiful and meaningful life. Our love and condolences are with your family. Xo
Stephanie Oppenheim
---
huge love and hugs
<3<3<3<3<3<3
So sorry for such a tremendous loss.
Abbe Weinstein Buchanan
---
I have such fond memories of Judy's kindness and leadership at Glenbard North. What a legacy she has gifted her family and friends. I feel very blessed to have been a brief part of her life's journey. My condolences. ❤️
Teri Braband
---
Thank you for this beautiful tribute to a wonderful woman! A pleasure to read.
Julie Gilchrist
---
Bob and I so enjoyed our vacation with you in Carlsbad and many years before in San Francisco.
Marge Gerry
---
So many accomplishments! What a beautiful, meaningful life. Very moving and inspiring. <3 I can only imagine how much she's missed by all who had the blessing of being close to her.
Gio Rozza
---
ENJOYED TRAVELING TOGETHER WITH JUDITH AND MAX ON A HEIFER STUDY TOUR. SORRY WE DID NOT HAVE MORE TIMES TOGETHER.
REX ENOCH
---
I have fond memories of Judith (and how wonderfully direct she was) during the time that she and Max were active in volunteering for Heifer International in Seattle. I was the Heifer coordinator at the time and we attended many potlucks and events together, supporting the work Heifer was doing around the world. I'm not sure if I can make it on Saturday but I hope to - please email me the address. Thank you and blessings.
Eliza Penick
---
To Max and Family, my deepest condolences to you all for your loss. Judith came into my life recently. Having no awareness of all of her past accomplishments , I somehow sensed her past "sparks"of energy and enthusiasm. One spark that refused to be extinguished was her love for music, singing and dancing. Judith, thank you for allowing me to sign your dance card. Jim
James W Kemmish
---
Max and family,

We send our sincere thoughts and care to you and your family upon learning of you fine wife, Judith's death on October 9, 2023. We are remembering her memorial service event was on Oct 21. Hope that was a special time of many shared memories of your life together.

We will hope to learn of the time that a celebration of life service is planned in 2024 in New Paris IN.

May strength be yours as together with family and friends you face this grief transition. Peace.

Orville L & LaJane Yoder of Goshen IN
---
We at Biblioteca Puedo Leer are immensely thankful to Judith and Max for their support over the years. We will continue to honour Judith by letting the children who come into the library know her name and what she and Max did for the children of Granada, Nicaragua

Carol A. Rea
---
Max,
Connie and I are sorry to hear of your loss, but we celebrate with you the life of your beloved Judy.
Connie learned to know Judy through the Elkhart quilting guild and their mutual interest in quilting.
I learned to know you from our common background in Millersburg and Rock Run. So you and Judy were a couple we both knew from differing experiences.

Memory loss is a difficult experience to go through. My 94-year-old mother just moved into a Memory Care unit in Goshen.

May your blessed memories of Judy strengthen you in this time of loss.

Herman and Connie Kauffman
---