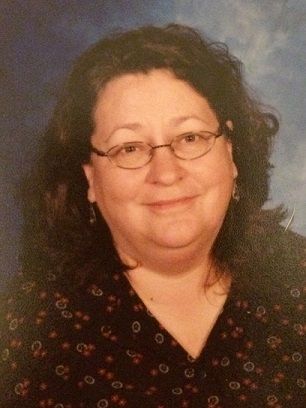 With great sadness we announce the sudden passing of Ruthann Allen, a life time Seattle resident, on Saturday, October 3, 2015. She was 60 years old. Ruthann was born on October 31, 1954 to parents Mary and Leif Bugge. She attended Ballard High School where she graduated in 1972. Ruthann led a vibrant life in her late teens and twenties. She met her husband of 34 years, Lee A. Allen, when she was 25 years old. They married on July 25, 1980. From their union came two lovely children, Nicholas A. Allen, 28, of Seattle, Washington and Madeleine D. Allen, 27, of Vancouver, Washington. Ruthann was a brilliant mind. She graduated from the University of Washington with a Bachelors in American Ethnic Studies in 1995 and completed her Masters in Education at Antioch University in 2002. Ruthann was a beloved educator with Seattle Public Schools. She was in her 15th year of teaching at Eckstein Middle School in NE Seattle. Ruthann was passionate about many things. She had a palpable interest in US History that was contagious in her classroom. She boasted an impressive personal library that contained over 900 titles. Ruthann was also an avid animal lover. At the time of her death, she was the proud owner of a yellow lab named Scout and a polydactyl cat named Darwin. Ruthann is survived by her two children, her two brothers, Donald Bugge (Kim Bugge) of Seattle, Washington and Gordon Bugge (Kathy Bugge) of Belfair, Washington, nieces Denise Bugge, Dawn Bugge, Karrie Bauer, Stacey Bugge, Michelle Bugge, Brian Bugge, Danny Bugge, cousin Jennifer Boren, longtime friend Deneen Evans, and numerous other family, friends, and colleagues. She is preceded in death by her former husband, Lee and her eldest brother Warren Bugge (Chris Bugge). 
Please join us for an informal memorial social on Saturday, October 17, 2015 from 2:00 – 5:00 PM at Ruthann's Seattle residence.
---
Comments
Sorry for your loss. Praying of both (Nick & Maggie) you & the family.
-Eduth Adama
---
I loved and respected my sister in-law. She was a mi d and loving sister in-law. She respected her brother Donald and enjoyed times with her nieces Denise and Dawn. She enjoyed celebrating with her Great nieces Evelyn and Adeline. 
When her brother had surgery she was my rock! She stayed over night at the hospital.
She will be greatly missed! We will always be here for Nick and Maddie.
- Kim Bugge
---
Nick,
My heartfelt sympathy goes out to you and your family. I will always remember the time you and I came to the realization that your mom and I knew each other and I still chuckle about that. I hope you are able to find peace and comfort in your moms shinning memory and that it may guide you through your healing. --Leitha (Courtney's mom)
---
Nicholas and Mattie, Ruthann was such a proud mother. She loved the accomplishments of you both. She will be missed, greatly. --Linda Collins- friend
---
Nick and Maddie,
Mel and I are both stunned and deeply saddened by the loss of your mom. Ruthann was, Indeed, very proud of you both. We will be there on Saturday. Love to you both. --Chris Hearn
---
Dear Nick and Maddie,
I'm so sorry to hear about your mom. She was always so, so proud of you two. I enjoyed many years of her company through school and sports. I especially remember being her roommate at an away soccer event in Yakima and how much fun we had. She could be counted on to "tell is like it is", something about Ruthann I really liked. She will be missed.
Rachel Gross
---
Ruthann was a beautiful woman and a lovely cousin. I am so sorry she left so soon.
Karen
Karen DeWinter
---
Nick and Maddie,
We were so sad to hear of your mom's sudden passing. We miss the days on the soccer sidelines watching and cheering you boys on, talking with the parents and keeping our eyes on the younger siblings playing. Ruthann will certainly be missed and remembered by the students and faculty at Eckstein. We send our deepest sympathies and hugs to you, and hope your many wonderful memories will keep your mom alive in your hearts.
Michelle and Bill Krippaehne
---
Nick and Maddie, Don and I are so sad to hear of your Mom's passing. She was a close friend for many years as we took walks around Green Lake and all those soccer games. Her wit and humor was the best. She had so much insight and could express her thoughts well. One of the most articulate people I've ever met. She has left me with wonderful memories, especially all the times we laughed together, she made me laugh a lot. Our deepest sympathy to you both. --Sharry Ridings
---