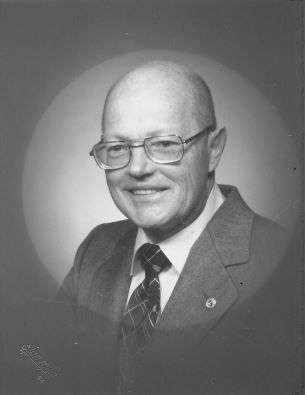 Stanley George Bowen passed away peacefully June 6, 2015 at his home in Seattle Washington.  He was 87.  He enjoyed a long, rich life until he left to be with his heavenly father.  His friends knew him as Stan.  
Stan was born in Seattle, April 10, 1928.  His parents, George and Edith Bowen were immigrants from Canada; Edith was born in England.  Stan grew up on Queen Ann Hill with his parents and his three younger sisters, Amy, Ethel, and Mary.  Stan graduated from Queen Ann High School in 1946.  He joined the US Army and served in Japan immediately after WWII.  
Following his military service, Stan married Mary Pohlman on June 3, 1950.  Together, Stan and Mary lived contentedly in NE Seattle where they raised two sons, Bruce Bowen, born in 1953, and Mark Bowen, born in 1955.  Mary passed away in April of 1972 from a chronic illness.  Stan married his second wife, Grace Schenck on July 10, 1972.  Grace was the mother of two sons, Gary and Mark Schenck.  With their children grown, Stan and Grace lived for some time in North Seattle.  After Stan's retirement, they moved to Sequim Washington, and later to Yuma Arizona, then to Sierra Vista Arizona.  
In 2002, Stan and Grace moved to Everett Washington in order to be closer to family.  Grace became ill and passed away May 21, 2007.   Stan remained in Everett until June 2009, when he moved into a house in NE Seattle with his son, Mark, and his granddaughter, Jordyn.  
Following his military service, Stan continued his education and became licensed as a Certified Public Accountant (CPA).  Stan worked as a CPA in a large firm for several years before setting out on his own in private practice.  During the mid-1960's, Stan formed a CPA partnership with Dave Weeks, forming Bowen, Weeks & Co., later Bowen, Weeks & Stratemeyer.  Stan sold his CPA practice around 1990 to enjoy an early retirement.  
Stan was a member of several fraternal orders including the Elks, the Masons, and the Lions.  Stan was particularly involved in the Lions Club, where he spent many hours in fundraising for sight conservation.  He was President of the University Lions in Seattle during the mid-1960s.  
Stan loved fishing, hiking, camping, and mountain climbing.  He was involved as a leader in the Boy Scouts of America while his sons were Scouts.  And he continued to lead and participate in Boy Scouts for many years afterward.   Stan was also a long-term member of The Sand Point Country Club, where he and Grace enjoyed hours of golfing and socializing.  Stan continued to hike and to golf with Grace after they move to Arizona.  
Stan was a devout Christian.  He was, for many years, a member of Wedgwood Presbyterian Church in Seattle, where he attended faithfully with his young family.  Stan and Grace continued regular church attendance as they moved to various locations in the western US.  Upon their return from Arizona in 2002, Stan and Grace attended Cascade View Presbyterian Church in Everett.  When Stan moved back to Seattle in 2009, he briefly attended Wedgwood Presbyterian until illness made attendance too difficult.  
A memorial service will be held Friday, June 26th at 10:00 AM in the Chapel at University Lutheran Church, 1604 NE 50th St, Seattle, WA 98105.  Remembrances may be made in his name to Northwest Lions Foundation - http://www.nlfoundation.org.  
---
Comments
I am messaging on behalf of the University Lions cub. We would like to send a card directly to the family, Mark & Bruce, if someone has their address or contact information. Many of the members will be meeting later this week and would like to all send their messages to the family. Information should be sent to kchaddi@msn.com
God Bless you all. --Kenneth Emmerson
---
Uncle Stan: My memories of him were that he loved his sons, he loved Aunt Mary and Aunt Grace, and he cared deeply for his sister, my mother, Amy. Especially in recent years they would talk on the phone. He would check on her. I am so grateful they stayed connected that way. --Judy Wester Himes
---
Stan was such a fine man, and community servant. We remember the many hours he spent working, as a University Lion, to guarantee opportunities for people with vision needs. He was tireless. His work helped lead to the fact that today there is no waiting list to receive corneas for transplant, in our area. Stan was a hero. We are so fortunate to have had him as a friend. God bless.
-Roger & Rosemary Richert
---