Flora Savioli DeGrande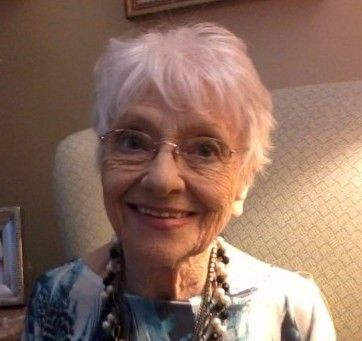 Our dear mother, Flora Savioli DeGrande was born in Arzignano, Italy on 8/7/24 and departed earth after a full and rich life to join her beloved husband/our father, Frank, on 6/9/16.  
Mom was the third of four daughters of Giovanni Savioli and Beatrice Pegorarro. Until she left Italy for the United States at 31 years old, she lived most of that time in Arzignano, approximately 50 miles northwest of Venice. Her parents owned a café/bar, Bar Nazionale, and that is where at a young age mom acquired one of her most valued skills – making friends and making everyone she met feel special. She met her future husband, our dear dad, in her hometown when he took a weekend leave while stationed in Germany to visit his uncles, aunts and cousins who lived in Arzignano.  Dad's uncle introduced him to mom....and that was the beginning of a wonderful love story that lasted more than 57 years - 52 of them in marriage.    
Flora and Frank married in Italy, then dad had to return to the U.S. to work while mom's immigration paperwork was in process. She finally came to the U.S. across the Atlantic solo on the Andrea Dori to meet up with Frank who was there to greet her when the ship docked in New York. The train journey across the U.S. to Washington state was quite unsettling – crossing vast spans of countryside that was flat and desolate (Midwest, Dakotas) – not to mention the cowboys and Indians she had heard about and was warned could attack at any time. Besides leaving her homeland and family behind (never to see her parents again), mom did not speak any English and knew no one in the U.S. except her husband.  She studiously learned the language but always retained her beautiful Italian accent.  And despite the initial language barrier, she made friends quickly and held close to the friendships throughout her life.
Frank and Flora eventually settled in Federal Way and when the four of us children were of school age, mom went to work for The Bon Marche where she spent many years delivering – and being recognized for – great customer service, which led to friendships with many of her customers and great camaraderie with her co-workers.
Upon retirement, Flora and Frank moved to Seattle – a longtime dream of dad's to live "in the city." There mom enjoyed attending ballet, opera and symphony performances, she volunteered at the gift shop at McCaw Hall, she walked up Queen Anne hill daily for exercise, participated in all the musical programs where she lived, took up Tai Chi and met a whole new group of friends, creating a new community for her and dad.
A few years after dad died in 2007, mom moved to Horizon House where she lived the last 5 years of her life enjoying every opportunity to sing and listen to music, exercise and participate in the spiritual programs – all the time surrounded and supported by a wonderful group of caring, loving individuals who treated mom like she was their own mama. Our family is forever grateful to them.
Mom is greatly missed and will be forever cherished by her four children and their partners/spouses: JoAnn (Michael McHugh), Tracee (Bill Strader), Tammy (Tom McGuinness) and John (Joanie); her six grandchildren: Taylor, Evan, Jordan, Alessandra, Geoffrey and Kyle; her great granddaughter Danielle; and her sister, Anna Maria, who lives in Arzignano. In addition to our dad, Flora was preceded in death by her parents and two sisters.
Mom never met a stranger sharing her warm, broad smile, sparkling blue eyes, and kind and generous heart with everyone she met. She was most proud of her family and we are thankful for the long life she shared with us.
A celebration of Flora's life will be held later in the summer in Seattle and next year in her hometown, Arzignano, Italy.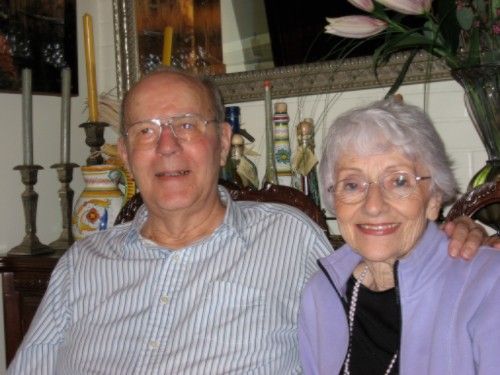 ---
Comments
Tracee, I'm sorry to hear of your mother's passing. I hope you and your family will continue to relish memories of your dear mother and will find comfort in the laughter - and the tears - that they bring.
With thoughts and prayers for you and your family,
Irene Olson (we worked together at a LTC housing company in Redmond)
---
Jo Ann-We are sorry to hear about your mom's passing. She went too fast. We will miss her. She was very friendly and had a beautiful voice. Condolences to you and family. Linda Seligman (Jean Sadis's daughter)
Linda Seligman
---
I knew your lovely mother from my time working at the Bon marche . She was such a sweet woman to me and every customer. Often she would mention her Frank and lovely children. It was years ago but I still remember her kindness. Blessings to each of your family . She loved you and was loved in return. A beautiful life.
- Felicia DePalmo
---