Soren Frederick Normann
May 21, 1933 – March 7, 2023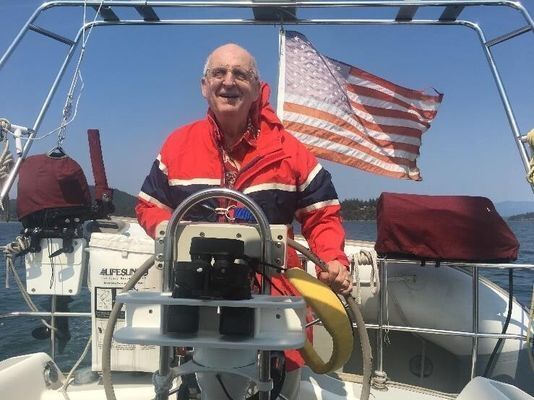 Soren F. Normann, a dedicated father, loyal husband, avid outdoor enthusiast and retired Boeing engineer passed away peacefully on March 7, 2023. Soren is remembered for his grit, quiet resilience, intelligence, ability to fix anything, his occasional belly laughs and the mischievous twinkle in his bright blue eyes. 
 
Born in Cincinnati and raised in Seattle, Soren had many fond memories from his time spent growing up on a 20-acre hobby farm on Lake Ballinger. Soren went on to graduate at the top of his Lakeside School class and with the ability to masterfully play the piano. He attended the University of Washington where he was a member of the Tau Kappa Epsilon fraternity. He then earned his Master's Degree in Applied Physics at Oregon State University.  
  
Despite having a deformed foot and leg from childhood polio, Soren became an accomplished mountain climber in his 20s. He summitted Mount Rainier, Mount Baker, Mount McKinley and was the first to summit the North Rabbit Ear. He shared his love of the outdoors with the next generation by volunteering as the Scout Master of Troop 647 for 8 years while his son was in the program. 
  
While at Boeing, he met the love of his life, Annette Rose. Together they raised their children, Michelle and Russell, and lived on Mercer Island for over 60 years. He believed in the power of education and lifelong learning. In addition to supporting his children's scholarly pursuits and interests, he also provided resources that supported the education of his grandchildren.   
  
After retiring early, Soren supported his wife in growing a successful family commercial real estate portfolio. Together they enjoyed gardening and travel including several special trips to Kona Village in Hawaii. Additionally, his part-time sailing hobby became full-time with the purchase of his much-loved Karinya, a 36' Freedom sailboat. He spent the next three decades adventuring around the Puget Sound and as far north as Alaska. His family and friends gratefully shared in his passion during many sailing trips over the years. One of his most enduring legacies is that his grandchildren continue to come together for annual adventures and reunions in the Salish Sea aboard the Karinya. 
  
Surviving him are his two children, Michelle and Russell, four grandchildren, Sawyer, Harrison, Ben and Fallon, and nieces, Jenny and Beth. He was preceded in death by his beloved Annette, his parents, Bird and Ted, and his brother, Sigurd. 
  
In the coming months, his ashes will be dispersed in his favorite outdoor places and will also be interred with Annette's at the Queen Anne Columbarium in Seattle.  
---
Comments
---