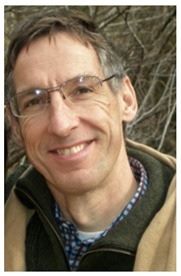 Michael John Traill Duffy, 56, of Aberdeen, Scotland, passed away from brain cancer on February 27 in his home in Seattle, Washington, USA.  Michael's final days were spent surrounded by family and friends who were blessed to know such a gentle and generous man.  Even in illness and dying, Michael touched people with his humor, humility, and kindness.  
Michael was born on December 27, 1958 in Aberdeen, Scotland.  The place and people of Aberdeen remained constants in his heart even though work and life took him elsewhere.  Michael graduated as Quantity Surveyor in 1980 from Robert Gordon's Institute of Technology and became a member of the Royal Charter of Quantity Surveyors in 1982 while working for Ian Shaw and Partners in Aberdeen.  Michael moved to Saudi Arabia in 1984, where he was employed by French construction firm Bouygues.  Michael spoke fluent French.  In 1999, he relocated to Seattle where he was proud to be employed by Manson Construction Co. as a Contracts Specialist.  In 2003, Michael met his "perfect partner," Tracy Diederich.  They were married in 2008.  They are inseparable now as they were in life.
Not only was he able to travel the world, during most of his 23 month illness Michael also enjoyed reading literature and poetry and listening to fine music.  In helping to make this possible, his wife Tracy gratefully acknowledges the part played by what came to feel like their extended family at the Ayurvedic and Naturopathic Medical Clinic in Bellevue, WA.
Michael "JB2" is survived by his wife Tracy Diederich; daughters McKenna and Lachlin; parents Jack and Eveline; sister Anne; Godmother Mabel; life-long, dearest friend Roderick "JB1"; and faithful canine companion Mini Cooper.  He is preceded in death by his uncle Frank.
A private ceremony and celebration of Michael's life will follow.  
In lieu of flowers, the family would like tax-deductible donations made to www.BelieveBig.org for the Mistletoe Clinical trial in honor of Michael JT Duffy.
"Forever, My Love, I will bring the moon and stars to thee."— To Michael
---
Comments
---