Tom Killorin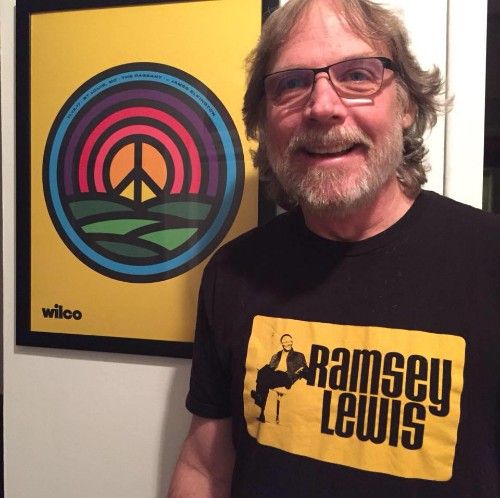 Thomas John Killorin of Lake Forest Park, Washington, ambled peacefully from this plane on June 30, 2018, after eight years of quietly outrunning multiple myeloma. He was a dear husband, father, son, brother, mentor, philosopher, and deep soul whose presence in our lives will not fade away.
Born June 19, 1956, in Denver, Tom enjoyed a long, creative career working in radio and music, for the past 18 years as a music supervisor at PlayNetwork. His many achievements included comforting radio listeners on the night John Lennon died; helping countless musicians get heard and paid while providing mindful ambient soundtracks for our daily lives; keeping music-focused non-commercial radio alive in the Seattle area and beyond; and above all raising his son and daughter, Benjamin James Bell Killorin and May Elisabeth Bell Killorin, whom he co-parented with his first wife, Grace Bell.
Tom loved music, movies, and the Seattle Mariners—three things that drew him together with Julie Fanselow, his sweetheart of five years, whom he met at the Eliot Institute Unitarian Universalist camp in Seabeck. Tom served on the boards of Eliot Institute and Third Place Commons, and his other community activities included the Lake Forest Park Economic Development Commission and Lake Forest Park Rotary.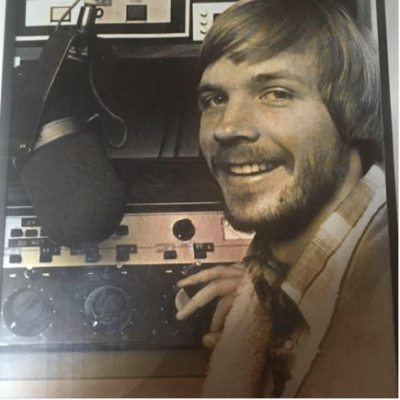 Tom was preceded in death by his father, James Killorin, in 2014. In addition to his wife, Julie; his children, Ben and May; and their mother, Grace (Jon Mark Elizondo); Tom is survived by his mother, Patricia Killorin, of Arvada, Colo; all six of his siblings: Kathleen Killorin (James Duran) of Albuquerque, N.M.; James Killorin (Connie) of Denver, Colo.; Christine Killorin (John Nussbaumer) of Wading River, N.Y.; Daniel Killorin of San Antonio, Texas; John Killorin (Nina) of Centennial, Colo.; Martin Killorin (Colleen) of Wheat Ridge, Colo.; nieces and nephews Mike, Molly, Caitlin, Andrew, Tamara, Danny, Carly, James, Riley, and Siobahn; stepdaughter Natalie Fanselow Whiting of Boise, Idaho; brother-in-law Jeff Fanselow (Kevin Simons) of San Francisco; and countless friends and colleagues.
In addition to a private family gathering in Colorado, a celebration of Tom's life will be held July 28 at a Seattle-area location to be announced. In lieu of flowers, memorial tributes to Tom may be made to the Sand Point Arts and Cultural Exchange in the spirit of music and arts radio and the low-power radio station (https://www.space101fm.org/listen) that Tom helped launch last year; to Eliot Institute, Tom's beloved camp community; or the Swedish Foundation in gratitude for the many compassionate scientists, magicians, and caregivers on First Hill who helped Tom through his long journey with multiple myeloma. Read a final message from Tom and get updated celebration of life information at Tom's CaringBridge site.
---
Comments
Tom was an adorable person. I'm so sad for his family and us neighbors to not see him again in this world. I trust that we will be able to enjoy his good company again someday, however, in that great place of music and joy in the heavenly realm beyond.
With sympathy and affection to all who appreciated the truly fine person Tom was,
Janette Lemme'
LFP Rotary
---
I had the privilege of meeting both Tom and Julie while I was volunteering at Harmony Hill retreat center. I am so sad to hear of Tom's passing and am so thankful for the gift of his smile, warmth, strength and wisdom that he shared with me at that retreat. Julie, you and your family are in my thoughts and I will always have a special place in my heart for Tom.
With sympathy and blessings,
Kathy
Kathy L Savatini
---
I am so sad. I have not talked/ messaged with Tom in a while, so I looked at his Facebook page to find this. He has been a friend since high school. My heart goes out to all of his family members. Too young. Too much more to give.
Annie Bratun
---
Tom introduced me to so much music and with that a calmer..much happier life..Fly high and far..raydar
    
Joann blake
---
I am truly sorry
Charles
---
I didn't get to spend a lot of time with Tom. However, I knew how much everyone loved him. He was a very special person and I feel like I missed out on the privilege of knowing a spectacular human being. You made waves, Tom.
Mara
---