Margaret Anne Kitchell
February 23, 1948 - March 23, 2020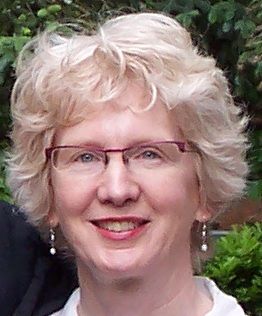 Margaret Anne Kitchell was born in St. Paul, Minnesota, on February 23, 1948 to Ralph Lloyd and Mary Clare (nee Murray) Kitchell.  When she was a teenager, the family moved to Manhattan, Kansas, where she graduated from Lucky High School.
Margaret returned to Minnesota to attend Carleton College for the first two years of undergraduate school, then transferred to Reed College in Portland, Oregon, where she received a B.A. in Philosophy. She went on to pursue a degree in medicine at Washington University in St. Louis, where she also participated in efforts against lead poisoning with the Medical Committee for Human Rights. She did her medical internship at Rush in Chicago, finally settling in Seattle during her psychiatry residency at the University of Washington in 1976. Margaret practiced for many years in general and geriatric psychiatry as a private practitioner and for Group Health, Seattle Mental Health, and Harborview Medical Center.  Margaret believed that her work in geriatrics also helped her prepare for her retirement in 2012.
While in Seattle, Margaret joined PRAG House, a housing cooperative. There she met many of her lifelong friends, building a support network that has lasted for over 40 years.  While at PRAG House Margaret became a "groupie" for the activist band Shelly and the Crustaceans, where she met Jack Buchans. They married in 1980 and had two children, Julia and Alexander ("Sandy" or "Alex"). They joined Plymouth Church in 1991, where Margaret participated on many boards and enjoyed singing in the choir.  Jack passed away from cancer in 2012.
Margaret had a strong moral compass and was a passionate and vocal advocate for climate, health and public transit. She took pride in having marched against the WTO in a turtle outfit during their 1999 convention in Seattle.  She was actively involved with many organizations including People's Memorial Association (board member and president), Washington Physicians for Social Responsibility (Health Task Force and board member), Feet First (co-founder and policy board member), and was an active member of Transportation Choices Coalition, Climate Solutions, was a Clean Air Ambassador for Earth Justice, as well as an educator for Our Whole Lives (OWL).
In 2014 Margaret met her new partner, Kim Waggie. They shared a love of the outdoors, reading, travel and music. Joining the University Unitarian Church, they both taught religious education and Margaret sang in the intergenerational choir and participated in several groups. They moved to Ballard and were often seen on their daily walks with their previous dog, Gertie, and their current dog, Jackson.
Margaret loved traveling to the coast of Oregon and being in nature, often going camping, hiking and snowshoeing. She was an enthusiastic participant on her local soccer team for many years, was an avid pedestrian and yoga enthusiast. She passionately supported the arts and numerous environmental and socially responsible organizations.
Margaret died after a short illness at Swedish Hospital - Cherry Hill in Seattle.  The family counts themselves lucky in these uncertain times, with Margaret receiving excellent medical care and the family able to be with her at the end. Margaret is survived by daughter Julia, son Alex and his wife Anna Braswell, partner Kim, brother Michael Kitchell, and sister Martha Kitchell. She was preceded in death by her husband Jack, and her parents. The family would like to thank all the medical personnel at Swedish Hospital - Cherry Hill for their care of Margaret over her stay there. In lieu of flowers, the family requests that donations be made to Washington Physicians for Social Responsibility and Citizens' Climate Lobby.
---
Comments
I lived a number of years with Margaret at PRAG House. I'm shocked and sadden by her loss. We were together last August to protest the LNG Plant in Tacoma. She spoke eloquently, speaking for Physicians for Social Responsibility, against the completion of the LNG Plant at the PSCAA meeting held at the Rialto Theater. She was a tireless fighter working for progress around mental health, evironmental and geriatric issues. She will be missed in so many circles. Sending supportive Nen (heart-mind primal energy) to her and her family.
    
Genjo Marinello
---
Margaret was my freshman roommate at Carleton, and I will never forget her gorgeous long red hair!
I'm so sorry to hear of her passing.
    
Anne Dwelle
---
Bless you and your circle of family and loved ones. I never knew you but I am so grateful for your service to the PMA and the other social and environmental and other areas. Thanks and I wish you peace.
    
Russ Welti
---
I did not know Margaret. I am a member of People's Memorial. After reading her obituary I can tell her family how very much she is to be admired for the life she lived. Bravo Margaret!
    
Caroll Cochran
---
I first met Margaret (we often referred to her as Maggie) through Washington Physicians for Social Responsibility when I was in graduate school in 2011. I got to know her more over the past five years when she was a tireless advocate on our Climate & Health Task Force. I don't know if I ever told her this, but she was just a huge role model to me- her energy and enthusiasm and positive spirit were infectious, and I often thought to myself, "I hope I am spending my time meaningfully and have the energy to do so when I retire like Maggie does." She will be sorely missed among many groups and certainly by her family. She had such a joyful energy about her. Sending love to Kim, Julia, and Alex. The world has lost a remarkable woman. Thank you for sharing her with us.
Mary Margaret Thomas
---
I met Margaret when she was seated at my table at the annual Climate Solutions Breakfast, probably ten+ years ago. It took me a few minutes to realize that despite being incredibly humble, she was just this amazing, accomplished, and extremely insightful person. We met for coffee one day in Ballard and got talking about how things like bio-carbon sequestering and greenways in Seattle could provide the bottom up solutions needed. I so appreciated her thoughtfulness. She joined my table again at the annual events a number of times and it was always a pleasure to see her. My condolences to her many close friends and family.
    
James P Dailey
---
I knew Margaret and her family as a neighbor as our kids were growing up on Capitol Hill. We served on the Stevens Elementary School PTA together. I think I met Kim as she and Margaret were walking Jackson at Lincoln Park. I am so sorry to hear that she has passed. I hope that Julia, Alex, and Kim find peace at the sorrowful time.
Judy Clark
---
Margaret was my anatomy lab partner in medical school. We each took a leg. She was an inspiring student who always approached Medicine with a sense of wonder. Her career was ideally suited to her. We had a delightful conversation at our 45th medical school reunion. She invited my wife and me out to Seattle which we planned to do "soon" but the time never came. I'm so glad I had such a nice visit with her in 2019.
- Donald Graham, MD Springfield Illinois
---
I'm grateful very very often for my memories of Margaret, for our long friendship, and for how she inspires me still with her example of compassion, gentleness with firmness, advocacy, fun. She was amazing. When my living in the Aleutians meant many Seattle stopovers, Kitchell hospitality and friendship were highlights of a tiring, many-legged commute.

--from Gay Frojen, who met Margaret during their time together at Carleton College . . . and whose last meeting with Margaret involved a delicious Turkish meal and a concert of the Preservation Hall Jazz Band at Benaroya Hall
---