John William Bell "JB"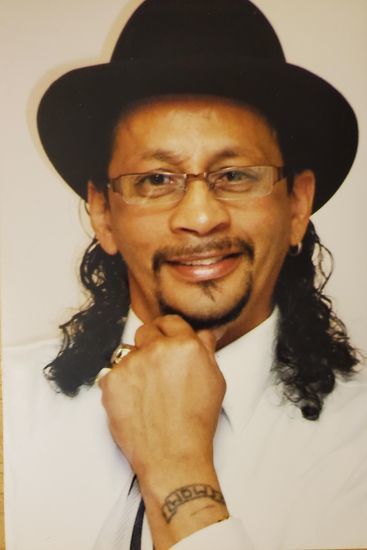 April 10th 1957 - September 26th, 2021
Ashland, WI - Seattle, WA

John "JB" Bell was a mill worker/cabinet fabricator who attended school in Wisconsin and continued on to trade school to improve his craftmanship to acomplish the role of carpenter. He was married to Kayetta Trahan and was the handyman of his home.
John Bell was a fan and player of baseball, basketball, football, golf, pool and bowling. He was a master at every sport he played. His favorite football team was the San Francisco 49ers. Even though the area where he lived the locals called him "the 49er whiner" he showed no remorse towards them and continued to love his team. He was a true and dedicated fan to his team to the very end.
John Bell is preceded in death by his mother and father, Fred and Carol Bell; and brothers and sister Fred Bell Jr., Earl, Donald, Tony, and Jeanie. He is survived by his wife, Kayetta Bell; his children, Michael, Oscina, Claudia, Jason, and Tiffany; and his "step"sons, Vernon and Ricardo. Also his grandchildren Rowan, Logan, Craig Jr., Cali, Chloe, and "step"grandchildren Kemani Omari, Vern Jr., and Vivienne, as well as a host of family and friends.
John 14: 2-3
In my fathers house are many mansions if it were not so I would have told him him go
to prepare a place for you and if I go and prepare a place for you
I will come again and receive you unto myself that where I am, there ye may also be
As you have believed in me I have prepared, in the mansion of my fathers house
I will receive you there: to God be the glory.
---
Comments
---
Rest in Peace Johnny Bell you will be remembered in fond memories of times past. Blessed are those who walk with the Lord.
- Sandy Smith
---
RIP !!! Johnny we will miss you bunches...fly with the angels my friend...
- Lauri Ramey
---
I grew up with John we had tons of fun in high school. He lived right by my husband Dunday and Albin Johnson. I talked with him on Facebook alot. I didn't know he was sick and I was shocked to hear he passed. My name was Linda Branley at that time and my sister Patty was very close to Jeannie. I was also close to Ducky and Tony. My thoughts and prayers for the family during this time of grieving for such a wonderful man. Rest in peace my dear friend and I will see you again in heaven.

Linda M Specht
---