William Henry (Bill) Critch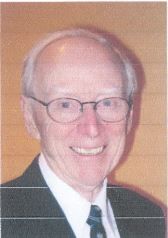 William Henry (Bill) Critch was born in Alameda, California in 1934 but was raised in Australia. He was a 3rd generation Australian whose forebears had immigrated in the mid 1800s as gold miners. Orphaned in his early teens, Bill returned to the United States in 1955 where in 1958 he was commissioned a pilot in the USAF. Shortly afterward, he married Marlene Prosser and had two daughters, Tammy and Sheila.
Leaving the service, he became an airline pilot until grounded by heart disease. He subsequently graduated from the University of Puget Sound and worked at the Boeing Commercial Airplane Company for 20 years.
He died July 24, 2019 in Burien, Washington.
Bill will be remembered as a professional Australian with an Antipodean sense of humor, his love of the Australian bush, his fighting spirit and 'never look back' attitude.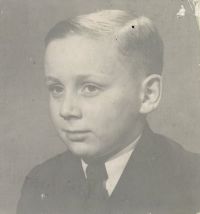 His motto, adopted from his Jesuit high school, Riverview: "Quantam potes, tantum aude" could be translated in Australian patois to: "Give it a bloody go, mate!"
He leaves his wife Marlene (Bunny) of Burien, and two daughters, Tamara (George) Wilson and Sheila (Hans) Leitzinger.
In his later years Bill enjoyed his home in Burien Town Square, city life and flying his XPlane simulator.
"We are but stardust in a small corner of a user friendly universe."
---
Comments
Bill was a good friend; I worked with him at Boeing. He had a great sense of humor, worked hard and was kind to his fellow workers. I recall his stories flying in the AF and for the airlines, always entertaining. His battle against heart disease was inspiring for us all.
We'll miss him!
Bill and Lynda Royce
---
I enjoyed my friendship with Bill at Boeing. His desk was just across the aisle from mine in Georgetown. And that is where he regularly took out his Vegemite as a snack. I even brought a large jar of it back from Australia for him. RIP my friend.
Kim Waterhouse
---
I worked with Bill at Boeing. He was the consummate instructor, with a stellar attitude, lots of wisdom and a huge sense of humor,, All of these attributes served him well when dealing with worldwide pilots, who came to Boeing for training.
Rest in peace!
Gary Dagan
---
Dear Marlene, Tammy and Sheila,
We mourn the loss of your beloved husband and father
Bill, to us, was more than just a relative. He was an almost mystical cousin that families sometimes have and sometimes romance about who live in a far off land that, despite enormous setbacks, makes good and succeeds. In my younger days I was not even sure this person was real but as time went by he eventually materialized along with his lovely wife and delightful daughters. His story and that of his family has been written and it is one littered with misadventure, tragedy and enormous hardship but it has such a happy ending.
Going forward we will miss his dispatches from that far off land immensely loaded with his cheerful reports on the state of the nation and especially his reports on agriculture. What we will cling to is the memory of that romantic Australian that, despite his home comforts, never lost the love for and connection to his homeland.
Our deepest sympathy to all and especially to Marlene. Bunny you were a blessing and you will always remain one of us.
Tony Critch
Geraldton
Western Australia
---
Bill was truly one of a kind. Met him when I was working for an airline: he was a delightful person to work with. Years later, after joining Boeing I had the pleasure of working with him. No matter how difficult the problem or how tense the situation, Bill could always be counted on to be kind and respectful with a sense of humor.
The world needs more people like him!
Frank Billand
---
As a fellow USAF And Boeing FCT Pilot,
I send my deepest condolences to Bill's wife Marlene, their daughters and Extended family Members,
I always enjoyed chatting with Bill, He will be missed by many.
Rest In Peace Bill.
Morgan S. Barbour
---
Although not really getting to know the Critches until a few years ago we feel as though we had known Bill forever. A great cousin-in-law that we enjoyed during our few times together in the last few years. RIP Bill and our thoughts and prayers for Marlene, Tammy and Sheila
Jan and Del Watson
---
I was so sad to hear of Bill's death, he spent his early years in my home town of Gunnedah NSW, Australia. I connected with Bill on Facebook and I have enjoyed his company for many years, he has passed on his written memories of his early years at Gunnedah and Boggabri and his friendship with former Mayor Bill Clegg OAM. I hope he and Bill Clegg and Johnny Jones are catching up in Heaven. Rest Easy Bill, sending our deepest sympathy and affection to Bunny and family. Marie Hobson
---
I met Bill and Marlene in Sydney, when I had been living in Australia for many years. They were Cousins I didn't know I had, but I felt an instant family connection, and have enjoyed keeping in touch ever since. Much love to Marlene and your daughters. Bill was one of a kind and we will miss him.
Ellen Watson
---
Dear Marlene, Tammy and Sheila,
It is with great sadness that I hear of Bill's passing, our sincere condolences to you and the family.
There was, and always will be, a very special place in my heart that I shared with Bill, like a second Dad to me, and that was the sharing of our passion for flying, all things aviation and Aussie real estate.
I had the pleasure of meeting Bill (1984) at the (old) Boeing Training Centre as a visitor from Australia doing the Boeing Performance course, our accents gave each other away immediately. Ever since then Bill has been a special part of my life. I had the pleasure of taking Bill and Marlene flying on one of their Australian holidays. I flew Bill and Marlene to friends in Gunnedah, it was a flight I will always remember as my father was also with us. Bill took me under his wing and assisted with the progress of my professional flying career, including the achievement of my FAA ATPL and for this I dedicate the fulfilment of my career aspirations and achievements to Bill - finally becoming a B777 Captain.
I will always remember the red wine and Pacific Salmon steaks we shared during my time in Seattle.
Soar with the eagles Bill and I hope to share plenty of thermals with you across the plains of NSW. We will miss you Bill
Miles and Birgit Gore-Brown
Miles Gore-Brown
---
I met Bill towards the very end of his life. Despite his heart troubles, he was always full of life with an Aussie twinkle in his eye. Condolences to Bunny and her daughters
Laura Kennedy Gould
---