Barbara Zerbach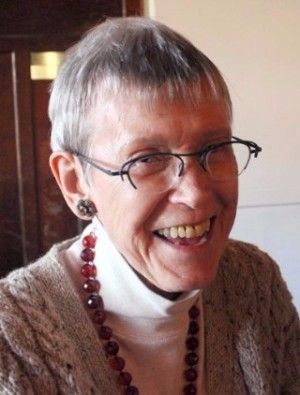 Passed away peacefully the morning of May 31, 2016. She is survived by her husband of 62 years, Bob MacDougall, son Gavin MacDougall, brother Arthur Zerbach, sister-in- law Betty Zerbach, brother-in- law Bruce MacDougall and his wife Christine MacDougall, nephew Bryant MacDougall and various cousins, nieces and nephews.
Born in Spokane, WA in 1932, she moved to Seattle to attend the University of Washington, initially majoring in music history and later earning a Masters of Library Science. She worked as a librarian in different capacities off and on through the 1970s. In 1980 she earned a programming certificate, and was a data programmer until she retired in 1993.
She met her husband, Bob, while dinghy sailing in college. She loved being near or on the water throughout her life.
A lifelong supporter of the arts, Barbara was an accomplished piano accompanist starting as a young women in Spokane. She attended virtually every Seattle Opera production from the company's inception, including several cycles of Wagner's Ring, and eventually becoming an Artist's Aide. She cherished the music and friendships created while recorder-playing in a small group for nearly 30 years.
Barbara was a proud feminist. In the early 1970s, when she discovered it was legal to do so, she took back her last name and adopted the new title "Ms." A self-described "compulsive recycler and non-user of pesticides and herbicides", her awareness and action in support of environmental issues was ahead of its time.
Remembrances to UW Foundation (Alzheimer's Research) or Seattle Opera Endowment.
Memorial to be announced at a later date.
---
Comments
Barb and I were good friends at McKee Hall at the University of Washington from the time we entered as freshman through graduation. We were in the Sailing Club together and the Seattle Opening Day races. We corresponded for years until she and Bod moved into a senior facility. Rest in peace my good friend.
Laurel Franklin Dearborn
---
Hello Gavin, Bob, Bruce, and other friends and family.
Great pictures! She was a cutie.
Another cool thing I remember about Bob and "BZ's" life together was their participation in some of the marriage research done by the Gottman Institute. Normally, you hear about marriage research which can accurately predict whether you stay together when your own marriage is about to break up. Bob and B.Z. were a lot more proactive than that.
I'm sorry for your loss.
Tori (Wingard) Holic
---
I am sorry for your loss, Bob. I remember Barbara fondly. She was a gentle soul and it was a pleasure to know her. My thoughts are with you. Toska Rodriguez
    
Toska Rodriguez
---
I live in France, I am 47 years old. My father knew a woman called Paula Zerbach in 1946, 1947. When He died, he had her photo on him. He kept all her letters on him.
I would like to meet this lady, or people who knew her.
She was the first and great love of my father'slife.
Sorry for my english,
I hope you can help me in my research.
Cordialement
Catherine Gendre
gendre.catherine@hotmail.fr