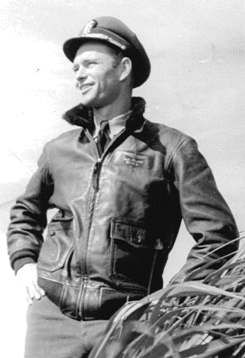 March 11, 1922 – February 8, 2014
He left a legacy of love, integrity and good deeds.
Donald Cameron Pratt was born on March 11, 1922 in Cape Vincent, New York to Erastus and Isabel Pratt.  Don enjoyed a country childhood in upstate New York, on the shore of the St. Lawrence River and in the foothills of the Adirondack Mountains.  He loved to tell stories of delivering his Mother's homemade bread in his little red wagon to the neighbors, working in the sugar shack boiling maple syrup during cold spring nights, planting a thousand trees as part of a family 4H project, and riding on the ice barges down the river in winter.  
He graduated from Carthage High School in Carthage, New York in 1940 and attended Houghton College in Houghton, New York.  His college career was interrupted in 1943 when he entered the U.S. Navy, training as a naval aviator at several bases across the country.  He was stationed in the Aleutian Islands in Alaska, flying the PBY Catalina on patrol bombing routes over the North Pacific.  He loved flying and was proud of his service during World War II.  After the war, he returned to Houghton and finished his B.S. in Chemistry in 1947, then went on to earn an M.S. in Science Education at Syracuse University.
Don was a science teacher in New York State public schools for 35 years.  Students had great respect for him and learned not just content, but also about the love of science and the importance of the scientific method.  He was awarded several National Science Foundation study grants over the course of his career and helped advance science curricula with new information and technology.  
Don met his wife, Ethel Trop, when they were both teaching at Cincinnatus Central School.  They married in 1952 and had two children, Stephen and Nancy. Upon retiring in 1983, Don and Ethel relocated from Huntington, New York to Chapel Hill North Carolina, where they pursued many interests, including volunteering for Habitat for Humanity and Ronald McDonald House.
Don had several hobbies – he was a talented photographer and won several local and state awards for his wonderful photos, mostly of nature - landscapes, trees and flowers.  He was a gifted wood craftsman as well, creating beautiful furniture pieces for family.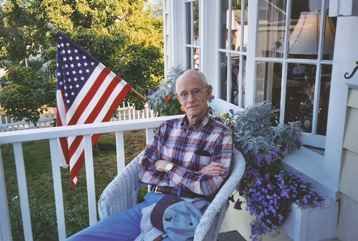 Don and Ethel traveled extensively throughout their marriage, visiting many of the country's National Parks when the kids were young, and several European countries, Alaska, Australia and New Zealand during their retirement.  But Don's greatest joy was home and family.  He spent his last several years with Ethel and their daughter and her family in Seattle, Washington, near where he trained as a young naval aviator.  
Don leaves his wife Ethel, son Stephen and his wife Nancy and their three daughters Jaime, Lauren and Lindsay, daughter Nancy Hawkes and her husband Paul and their daughter Isabel, sister Jane McCord, several nieces and nephews and good friends.  
A memorial service will be held at Arlington National Cemetery on August 25, 2014.  In lieu of flowers, the family suggests a gift to The Nature Conservancy (www.nature.org) in his memory.
---
Comments
Dearest Nance, Ethel and family, I fondly remember Don's gentle nature and supportive teacher he was as one of his students. His quiet humor and kindness will be missed. We send love to the family and honor Don's transition to what I have to believe is a "better place". May he rest in peace. Love Tracey
---