Felipa Torres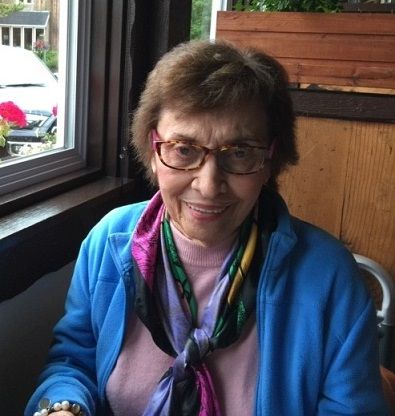 Felipa Fernandez Torres, 91, who never met a stranger and lived a full life joyfully, died April 13 in Seattle.
She was Abuli to her two adored grandchildren; Titi Ipa to dozens of beloved nieces and nephews; and Fela to her favorite dance and dominoes partner through 50 years of marriage, Enrique "Quique" Torres, whom she missed dearly after his passing in 2013.
The second youngest in a family of 10, she was born in 1927 in Caguas, Puerto Rico, and loved sharing memories of a happy childhood in the countryside. She studied art, first at Ursuline College in Lexington, Kentucky, then at the University of Puerto Rico, and worked as a travel agent and social worker. After retirement, she proudly volunteered for 20 years at the Apopka office of the Farmworker Association of Florida.
She treasured her family and friends, from lifelong ones in Puerto Rico and Florida, to newer but no less dear ones in Seattle.
Many wonderful people and organizations helped care for Felipa and enriched her life in her last years, including Providence PACE/ElderPlace; Elderwise; Momentia; Lake City Seniors/SeaMar; St. Matthew Catholic Church; Providence Heritage House at the Market; Providence Mt. St. Vincent; Columbia Lutheran Home; and Cris and Joe Mendoza.
---
Comments
Titi Ipa will always be like my second mom. Her happiness was contagious. The best time in Florida was with Tio and her.We will miss you but everytime I see red robin,I will know is you.Love you and always in our hearts and mind. Again with your beloved Quique. Thanks for been in my life.
Carmen and Brian Buss
---
Felipa, We greatly enjoyed your company and you are missed. Thanks to Enrique and you, for introducing us to Tembleque. We are hooked with that dessert you made for us several years ago...... we do that for kids now and they love it as well.
We'll remember you for ever, especially when making Tembleque for our kids.
RIP Felipa.
Neetha & Madan
---
Titi Ipa, we will always cherish the wonderful times you and Tio Quique shared with us. First you were my loving Titi Ipa, and later you also became my children's loving Titi Ipa. We'll remember the Christmases, the Thanksgivings, the Easters, your specialty desserts, our long conversations over the phone, your contagious laugh, and your sense of humor. We missed you, and we love you!
Gloria, Scott, Camille & Martin
---