October 10th, 1938 – April 15th, 2016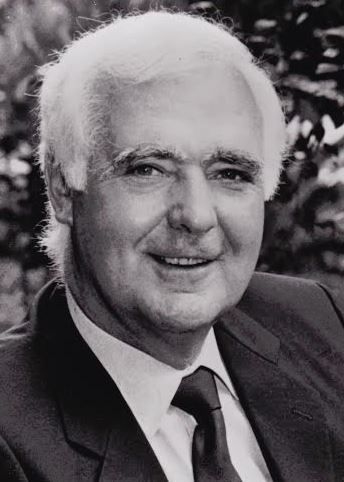 Ronald Earl Woods passed away at his home in Seattle, overlooking Lake Washington and Seward Park, on April 15, 2016.
Born and raised in Detroit, Michigan, Ron worked his way through Georgetown University, School of Foreign Service, by serving as a security guard in the US Senate.  He married Judith Wishner, his college sweetheart, best friend and life partner, on December 26th 1959.  They travelled the world and made an exceptional couple.
Ron enjoyed a fulfilling career of 32 years in the US Foreign Service.  As a diplomat, he represented the United States government abroad in US embassies in Cairo, Rome, Paris, Strasbourg, Madrid, Oslo, Brussels and finally, London, where he served as Chief of Mission. He hosted presidents, astronauts and foreign dignitaries with grace and style. In the 1970s, Ron was posted to Washington, D.C. where he was Director of Staff for Secretary of State Henry Kissinger. He travelled with Kissinger to China and Africa and on Air Force One.  Ron described his life in the Foreign Service as one of great adventure. 
Ron came to Seattle in 1992 to serve as Diplomat in Residence at the University of Washington, conducting lectures, on and off campus, on topics of US foreign policy and European security. He retired from the State Department in 1993 and stayed on at UW as Adjunct Professor in the Evans School of Public Affairs and the Jackson School of International Studies, bringing his depth of knowledge and experience in foreign affairs to the university. He was a great teacher and very much enjoyed mentoring his students. He loved living in Seattle, walking in Seward Park, and exploring the Northwest.  
Ron took on the Director role at the World Affairs Council in 1993 and led the organization for 3 years, significantly broadening the breadth and scope of their international programs in Seattle. He also served in many other local non-profits that sought to promote trade and international business.
Ron was a brilliant man.  He was a devoted and loving husband, a good brother, a dedicated and supportive father, a fun-loving grandfather, a loyal friend, an exceptional diplomat, a scholar, intellectual, philosopher, historian, deep thinker and life learner.  He was an avid reader who surrounded himself with books and artifacts from his travels.  He liked nothing better than to welcome guests to his dinner table, with a meaningful toast, and a fine bottle of wine. He had a wonderful sense of humor and enjoyed telling, and hearing, great stories.  Ron was an adventurer, planning trips and new experiences for his family at every opportunity.  He worked hard, played hard, and was driven to succeed in every challenge he set for himself.  Ron was highly respected by all who had the opportunity to work with him, learn from him, and those who earned his love and friendship.  He will be greatly missed. 
Ron is survived by his wife, life partner and best friend Judy, daughters Lisa and Christina, younger sister Susan,  sons-in-law Trevor and James, and granddaughters Abigail and Genevieve. You are always in our thoughts and forever in our memories, Papa Bear. 
In lieu of flowers, donations can be made to KUOW or KCTS.

A memorial service and celebration of Ron's life will be held on Friday, May 20th, 11:00 am at Epiphany Parish of Seattle, 1805 38th Ave, Seattle, WA 98122. 
---
Comments
Wishing Judy and the entire family peace and comfort in this difficult time. Please let us know if you need anything at all. We are here to support you with our love in every way.
Deena McCloskey
---