Chris Nickolas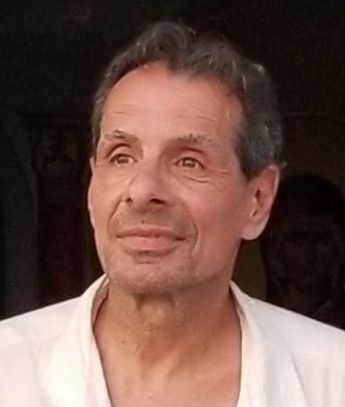 We are heartbroken to share that our beloved Chris shed his earthly form on October 31st at 12:15 am. After a courageous fifteen month battle with squamous cell carcinoma, Chris died peacefully and painlessly, surrounded by family. 
Chris was diagnosed in July of 2021. His medical team was excellent and we were blessed by a 7 month period of remission before the cancer ultimately advanced beyond our control. 
While we are saddened to share this tragedy, we are endlessly grateful for the wonderful last chapter Chris had. He spent the last two years hosting family visits, camping with his wife and dog, spending time with his wife's family, and traveling, both across the country to Rhode Island and across the sea to Italy and Greece, where he was the happiest. This past August, Chris received his Washington State Home Inspection License, a goal that he was proud to accomplish. He moved into a beautiful apartment that he loved to call his own, and there he spent time with his wife, family, and loved ones that are now some of our most sacred memories. 
He did not fear death, and he entered his final days in hospice with a sense of courage and embrace that was an honor to witness.
We miss Chris more than words can say, and we are so blessed for the time we have had as a family to mourn this immense loss and celebrate his life. We are happy to share this collection of photos from the last few years of Chris's earthly life, some of his happiest moments and memories.
Chris is survived by his wife of 21 years, Lisa, his brother, Mark, his sisters, Viki and Paula, and his nieces, Thea, Eva, and Sophia. 
A funeral service and a brief coffee hour will be held at the Greek Orthodox Church of the Assumption on Saturday, November 12th at 11 am, followed by a short service at Tacoma Cemetery on South Tacoma Way in Tacoma, WA.
Chris is well loved.
---
Brother, so dearly missed!
VLM
---
Comments
---