Elisabeth M. Huntley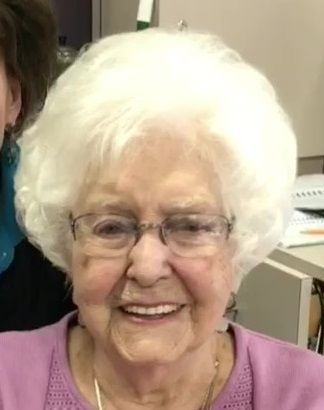 Elisabeth M. Huntley age 99.  Born February 11, 1919 in Lille, France.  Passed away September 12, 2018 in Bothell Washington.  
Preceded in death by her husband Robert Huntley.  Survived by son William M. Batchelor, Niece Heather Teed, Nephew Glen Cook and extended family and friends.  Memorial will be held at a future date.
---
Comments
Knew Bette for 40 years, best freinds with her son Mike. She was lke a second mom to me. She will be dearly missed.
    
David Elliott
---
My dearest friend and client for 42 years.
We saw each other every week and she never failed to tell me she loved me. She is
deeply missed. God rest her soul, she is now with her beloved Robert.
    
Terri Zadorozny
---
Condolences to the Huntley family. Our thoughts and prayers go out to your whole family. Psalms 147:3 says God, "heals the broken hearted, and binds up their wounds." May God bring you comfort and peace.
Williams Family
---