Sundaram "Sunder" Rangaram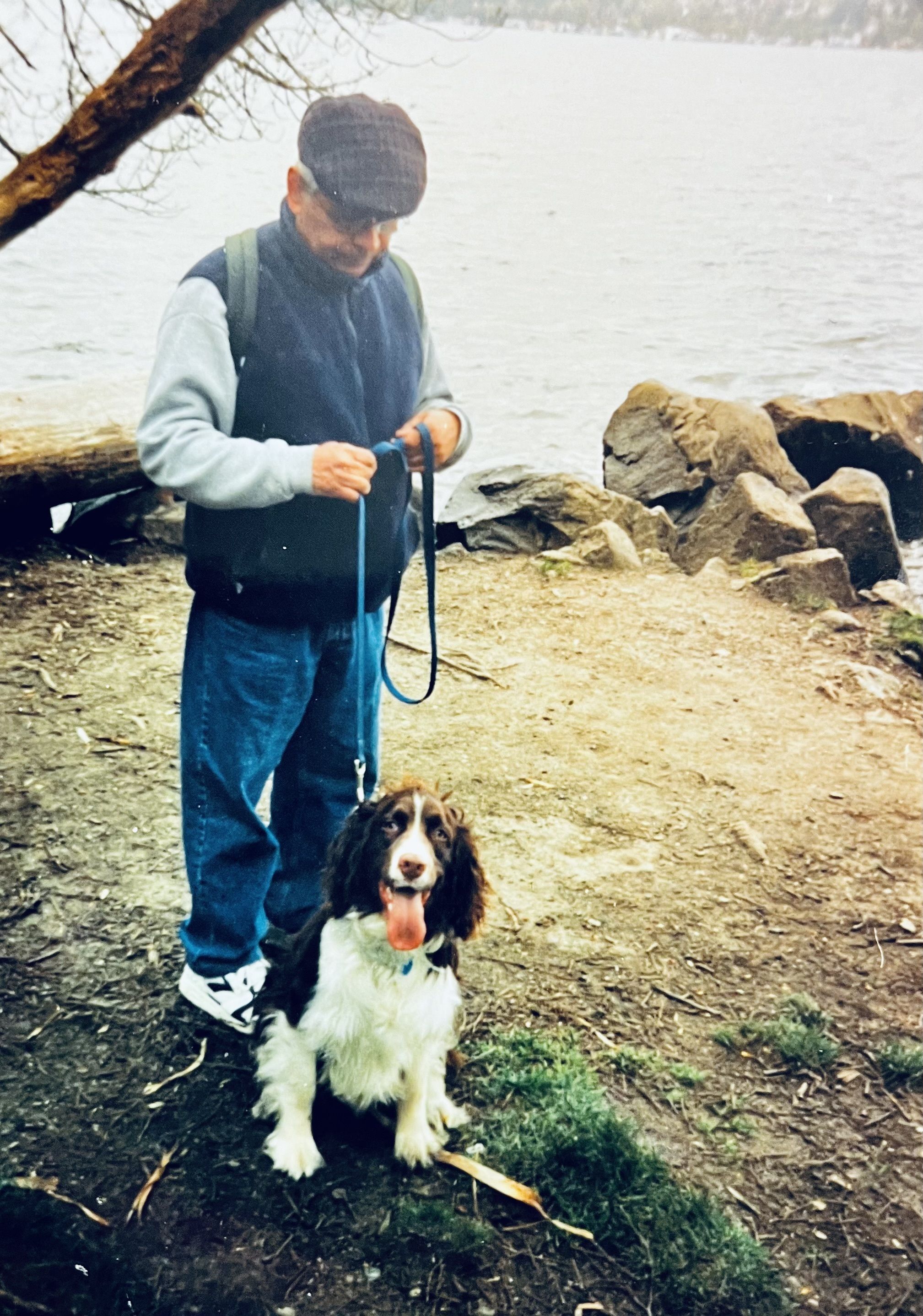 Sundaram "Sunder" Rangaram, 90, of Redmond, WA, passed away on October 14th, 2022 of natural causes when his heart stopped. In the months before he passed, Sunder had returned to a relatively normal life at his home in the Emerald Heights in Redmond after recovering from fracturing his back in August 2021.
Sunder was born to Sundaram Manickam (Vennal Naidu) and Dr. J Rangaswamy Sundaram in Coimbatore, Tamil Nadu, India on June 7th, 1932. He was the only son and had three older sisters Susheela Lakshmipathy, Sarojini Krishnasamy, and Vimala Vennal.
Sunder graduated from grammar and high school at St. Michael's in Coimbatore, Tamil Nadu, India and continued on to earn a Bachelor's in civil engineering at Annamalai University in Chidambaram, Tamil Nadu, India. Sunder then went on to earn a Master's in civil engineering from the University of Madras-Guindy (Chennai, Tamil Nadu, India) and went on to pursue doctoral studies in civil engineering from the Technische Universität (Technical University) in Darmstadt, Germany. Life took a turn when Sunder had to stop his studies in Germany in order to return to India and care for his family when his father became ill and eventually passed away.
After his father's passing, Sunder eventually moved to New York City, New York for work and he met Carol (Monteleone) at a New Year's Eve party. Sunder and Carol were married on October 22nd, 1971 in New York City. They were married 50 years and had two sons.
Sunder and Carol moved to Jackson, Michigan for work where their sons were born and they bought and sold their first house.
After moving to Richland, Washington for work, Sunder was proud to become a naturalized U.S. citizen in 1982 in Yakima, Washington. In 1984, Sunder and family moved again for work, this to time Western Washington and they bought their long-term home in Redmond.
Sunder had a long career as a structural engineer including work at Mueser, Rutledge, Wentworth, Johnston in New York City (Mr. Mueser also went to a Technical University in Germany); Gilbert Commonwealth in Jackson, Michigan; Washington Public Power Supply Systems (WPPSS) at Hanford; and The Boeing Company in Seattle. Before retiring from Boeing in 2002, Sunder was able to see the F22 Program launch and the I405 S-curves straightened which shortened his daily commute. 
Some of Sunder's notable engineering work included contributions to the "new" terminal at the Frankfurt (Germany) airport; structural work for a museum in Washington, D.C.; structural integrity assessments at Plant 2 of the Hanford Nuclear site near the Tri-Cities, Washington; design of a seismic stable flooring system to enable manufacturing of the F22 in Seattle, Washington; and site assessments at Boeing buildings in Renton and Seattle, Washington following the 2001 Nisqually earthquake. 
Sunder enjoyed travel; the arts, including the Seattle Symphony and the Seattle Repertory theater; reading; and sports, including playing soccer and table tennis, coaching soccer, and watching as a long-suffering Mariners and Seahawks fan. He loved spending time with his family, especially his grandchildren. Sunder was also actively involved in the Emerald Heights community, including video editing and serving as station manager for the KHTS internal TV broadcast prior to the onset of COVID and his recent back injury. 
Sunder is survived by wife Carol, son Jay, son Gene, daughter-in-law Jessica (Keen), granddaughter Holly, grandson Owen, granddaughter Clara, sister Vimala Vennal, nephew Mohan Lakshmipathy, niece Sabitha Selvaraj, niece Manorama Muniraj, nephew Vishanth Krishnakumar, niece Dr. Chitra Madanagopal and other family and friends in the United States and India and, of course, Rosie, the family dog.
Sunder is preceded in death by his parents and his sisters Susheela Lakshmipathy and Sarojini Krishnasamy and nephew GK Anantharam and the family dogs Inky, Heiney, and Rocky.
The family will host an open celebration of Sunder's life at 1 PM PST on January 21st, 2023 in the Emerald Room at Emerald Heights, 10901 176th Circle NE, Redmond, WA 98052. (Note: Public parking at Emerald Heights is limited.) Chaplain John Waltner, of Emerald Heights, will officiate and Carlos Caguiat will assist. Light refreshments will be served after the ceremony. The family will commit the ashes privately. The People's Memorial cremated the body. 
---
Comments
Dear Carol and Family,
I enjoyed meeting and talking briefly with Sunder when he shared his first past-year room in Skilled Nursing with my dad, Larry Turnbull. We were so relieved at Dad's good fortune to have Sunder as his roommate!
I didn't hear that Sunder had passed away until just a few weeks ago, and was saddened by that news. He always had a cheerful hello for me as I passed in and out of the room to see my dad, and I was interested in knowing more about him, but sensed a certain reticence on his part to speak about himself and I didn't want to intrude on his privacy.
I was just searching my dad's obituary and People's Memorial guestbook today after several weeks of not checking to see if there were any guestbook notes I should respond to, and I saw Sunder's name flash by. So now I know more about him and his good, productive and long life. He seemed younger than 90 to me, but I did know he had grandchildren from one time when he was doing math with one of them on the phone. He obviously cared a lot about his kids and grandkids!
I'm sorry for your great loss, Carol, and that of your family. My dad made it till just 4 weeks before his 102nd birthday. He had pretty much run out of steam, but Sunder still seemed quite young in comparison, so you must have suffered a great shock upon his heart attack. I wish you strength and peace as you grieve.
Sincerely, Jane Ruberry
---