April 19, 1925 - April 3, 2016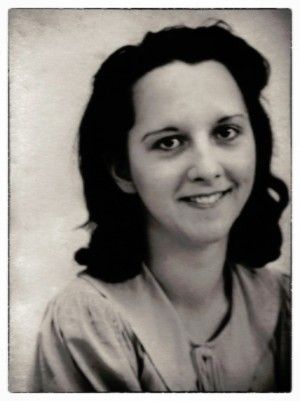 Ethelyn Taylor passed away peacefully at Swedish Medical Hospital in Seattle, Washington, on April 3, 2016.  She was 90.
She was born on April 19, 1925 in Joliet, Montana to Armina "Bessie" Bain Hines and John Thomas Hines.  As a small child she contracted polio and was left with a permanent disability of her right hand and very limited used of her right leg.  She would learn to deal with this disability the rest of her life.  Her father worked on a sheep ranch in Joliet, and Ethelyn would go out to the ranch with her father to help tend the sheep.  She completed the 8th grade, but always had an inquiring and quick mind.  She self-taught herself the use of a computer and cell phones years ago.  Recently, she learned to use an iPad, sending emails and playing Solitaire.  
In 1940, at the age of 15, she married Oscar John Larsen in Red Lodge, Montana.  They received one silver dollar as a wedding gift, using it for gas to return to Bridger, Montana and their first home.  Her husband served in the US Navy, and after the war they moved to Cody, Wyoming to find work. They then moved to Powell, Wyoming where Oscar worked in the Badger Basin and Elk Basin oil fields.  They had four children — Larry Lee, Belinda Jean, Judy Ann and Paulette Larsen.
Oscar and Ethelyn divorced in 1951 and she moved to Ogden, Utah.  In 1968, she married Leo Taylor and the two enjoyed spending the winter months at Bermuda Palms RV Park in Earp, California, returning to Ogden for the summer months.  They made this their lifestyle for over 22 years.  They made many friends at the park, and looked forward to meeting up with them again every October.  Several years after Leo's death, she moved back to Powell to be near family.  After a few winters, she decided she really enjoyed a warmer climate, and moved back to Earp to be with friends.  A year ago, she moved to Seattle, Washington to be closer to her son and grandchildren there.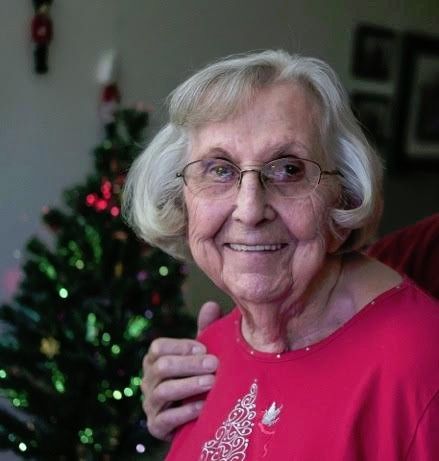 Ethelyn loved to camp and fish, or just go over the next hill for a weekend ride.  She enjoyed baking, sewing, embroidery, crochet, and making Swedish monk cloth quilts which she gave as gifts to family and friends.  Card playing was a great past time, and she always brought back a new card game from her winter stay in California.  Most importantly, she gave loving support and was a mentor to her grandchildren and step-grandchildren when they needed help.
She is survived by her sister, Annabel Frank, of Torrington, Wy., her son Larry Larsen (Ruth Quinet), Seattle, Wa., and her daughters, Belinda Jean Paul (Ernie), Powell, Wy., and Paulette Johnson (Terry), Ogden, Utah. She has 11 grandchildren and 16 great-grandchildren.
She was preceded in death by her parents, her sister Mary Lenore Horner, brother Harold Hines, husband Leo, daughter Judy Ann Breckenridge and grandchild Glen Meredith.  Cremation has taken place and she will be brought back to Ogden where her ashes will be placed in a plot at Ogden City Cemetery.  
Ethelyn was a smart, elegant, generous and warm hearted lady who overcame major obstacles in her life.  She always maintained a witty and pithy sense of humor, connecting with everyone around her in a special way. We will miss her tremendously.
---
Comments
This is truly an inspiring story of an outstanding, heroic wonderful woman. I am grateful to have been privileged to meet her and can truly understand how much she is missed by her family and friends. I feel better for having read about her.
--Mark Elyn
---
My husband Norm and I had lost Ethelyn's phone number a few years ago and really missed talking with her. We were blessed to have know her for a number of years (through my father, Jim Schmidt) who has also passed away. We were pleased to be a recipient of one of the wonderful monk cloth quilts. Many of my favorite recipes are also from her. I remember many a wonderful meal from her. We have many, many fond memories of you and we miss you Ethelyn!
Norm and Sharon Koser
---