Michael Furtado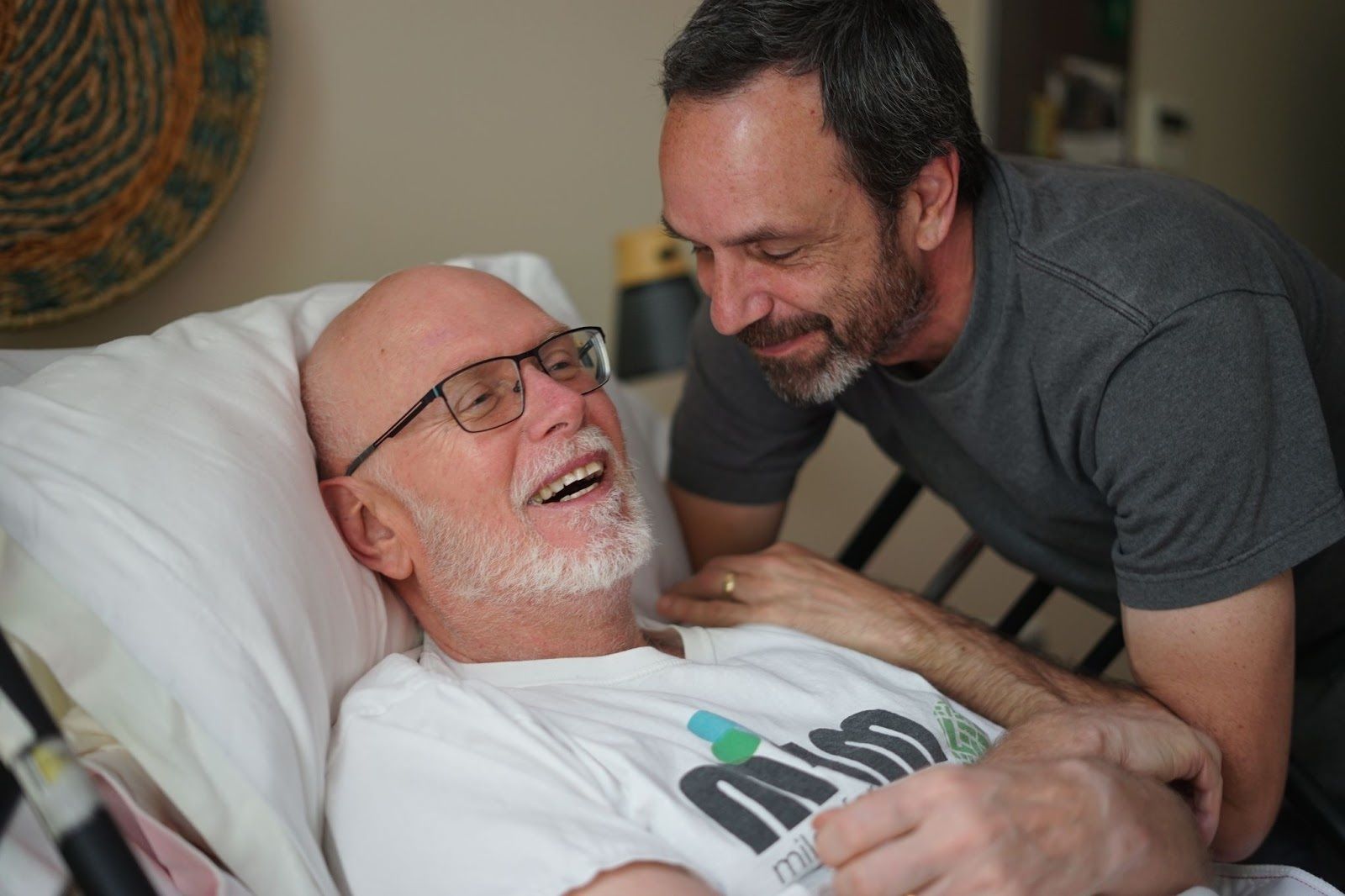 Loving and beloved, Michael Furtado, age 65, passed away peacefully the evening of June 12, 2021 at his home in Bellingham WA, with his family by side. 

Born in New York in 1955, Michael lived in six different states and from coast to coast. He and Kathy married in Israel after meeting just 10 days earlier and shared 38 good years together, raising two children.

Michael had a difficult and lonely childhood in New York City, the son of a single mother. When he was 10, his mother married a professional musician who later adopted Michael and gave him two baby sisters and a little brother. Michael struggled to fit in with the young family and left home as a teenager, completing his GED while supporting himself in various outdoor-related jobs. He worked as a bike and auto mechanic, ski instructor, and Outward Bound instructor. He was physically and mentally gifted, first hiking and bike racing, then teaching himself to ski and eventually becoming certified as a Level 3 (expert) ski instructor by the PSIA. When he moved to the Northwest with Kathy, Michael took up sailing, paddling, and rowing. 

Over the years, Michael worked his way through community college and university, becoming an Administrative Law judge and Mediator in Seattle for most of his career. Besides a JD degree, he also earned Master's degrees in International Studies and Healthcare Administration. He was widely read in geography, international affairs, history, philosophy, psychology, engineering, health, and medicine. He played the French horn and trumpet in school, later taught himself flute, and could quickly learn new instruments. He played drums for Bellevue Christian Reformed Church and briefly for Hillcrest Chapel.

In his adult years, Michael tracked down his birth father, also a professional musician, and discovered that he had two lovely sisters in Florida. Michael traveled the world and sought adventure wherever he went, from running the Inca Trail to Machu Picchu to skiing in Chile,  hiking in India and Eastern Europe, and racing rowing shells in Puget Sound. He shared his love of the outdoors, travel, and exploration with his family and friends.
"It is not the mountain we conquer, but ourselves" - Sir Edmund Hillary
After surviving cancer in 1995, Michael was diagnosed with several disorders that led to progressive disability over many years. He gradually lost his ability to enjoy the outdoor activities he loved most, but never lost his curiosity, sense of humor, or his dedication to his wife and children. Michael will be remembered for his quiet charisma, his listening ear, his intuition and sage advice. He is survived by his wife, son, daughter, granddaughter, sisters, brother, and loyal dog.

The family would like to express their gratitude to our friends, family, and the many wonderful healthcare providers and support folks at Whatcom Hospice, End of Life Washington, Family Care Network, PeaceHealth, UW, Rose's exercise class, and Dementia Support NW. You made it possible for Michael to remain at home, as he wanted.

A service for Michael will be held Monday, July 5th, 2021, 10 AM at Hillcrest Chapel, 1400 Larrabee Ave, Bellingham, WA 98225. Masks required, vaccines strongly encouraged.

In lieu of flowers, consider a donation to Dementia Support Northwest https://dementiasupportnw.org/donate/ or to your own favorite charity.
---
Comments
I was fortunate to have been friends with Michael during and after law school. He was such a bright and interesting person, always ready for a good discussion or debate, and always with a smile. We enjoyed many long bike rides and ski excursions and he helped bring me from the depths of my lousy skiing! Just an all-around good soul. Cecilia and I send our love to Kathy and the kids.
Jim Whisman
---
Michael was a beautiful Man. He led with his Heart and made those he was with feel like they had known him for years. He was never in a rush.
I will always treasure my memories of Michael, RIP.
Claudia
 
Claudia Callahan
---
Hi Kathy and family,
I was sad hearing the news, but so glad to have visited you both so recently in Bellingham. Reading of Michael's life was inspiring and I felt his connection to the outdoors and adventure, and mastering new things. What a range of interests and talents! God made a masterpiece.
Love to all of you,
 
Jon Fritzberg
---
HI Kathy:
I worked with you many years ago in Joan Luckmann's office. I was sorry to learn of your loss and wish to extend my sincere sympathy to you and your family.
Robyne Curry
---
I am so sorry for your loss Kathy and family. I have very good memories of Snoqualmie Nordic Club events with Michael. He was a kind man, great outdoorsman and always so interesting to speak with. My deepest condolences.

Robin (Stacy) Prentice
---
Hi Kathy - so sorry for your loss. I have many fond memories of teaching xc skiing with you and Michael. Happy trails Michael.

Debby
---
My best memory is Michael as a young man, riding his bike and pulling a trailer with two small children riding inside. He was tall, with blond curly hair, lots of muscle and he made all the day care workers (and me) swoon whenever we saw him.

He was a steady and constant presence in the life of our family. We are not athletic so Michael's feats in so many sports was awe inspiring. But most of all, I loved how Michael loved Kathy, Arielle, John and Remi. It is a gift that warms my heart.

Kate Sayers
---
HI Kathy I am sorry for your loss. Working with your remotely on curandi projects, I never had a chance to meet Michael. After reading the obituary, I think we would have had a lot in common and I would have enjoyed meeting him. I wish you and your family the best. r
- Michael D. Rohwer
---
Kathy and Family- So sorry to hear the news of Michael's passing. It has been many years since we have seen you, but Michael comes up in many of our Soundrowers memories. We are thinking of you.
The Gilda Family
---
We will miss the grand spark of Michael on this earth and count it a blessing and privilege to have known him and witnessed his embrace of life. We treasure memories of shared meals, interesting discussions on the Bible and other topics, skiing and more and look forward to connecting again in the adventure beyond this one on earth.
- Laurie and Rob Duyker
---
Dear Kathy and family, It was a great honor to know Michael. He is one of the most resilient, athletic, smart, talented, and family-centered people I will ever know. All of this and more was celebrated at his memorial service today. When I read Michael's obituary, my main take away was: how did one person do all the things that he did? And in all of his activity, his family was always first, and his gentle spirit touched all those around him. His loving heart that he shared with all, is a true legacy of what is important in life.
Love and blessings to all of you,
Shannon (Smith) Russell
---
Hi Kathy,
I am sorry to hear of your loss. May Michael's memory be a blessing
-Penny Milczewski
---
Dearest Kathy, John, and Arielle,

I have such vivid memories of getting pictures from that surprise wedding in Israel, and wondering what lay in store- and what an amazing treasure you each found in the other! The service and video were a joy to watch, and helped so many of us know Michael better and continue to love him in his passing. Thank you for all the heart, soul, energy, and wisdom you put into this and for sharing yet more of Michael with us. It was just...wow. What a testament to a person who could give so generously in the world despite such wounding. May you each find your best path through the grief of his loss, as his life continues to bless the world through you and through many he knew.
-Karen Johnston
---
I was fortunate to meet both Kathy and Michael– a beautiful couple– in Jerusalem in 1983. All those years ago, and I am still touched by Michael's spirit and the kindness and joy that both of them projected.
Kathy, my sincerest condolences to you and your family. Thank you for sharing Michael with us.

Ayah
---
Hi Kathy, I am so sorry for you and your family's loss. Michael was my Outward Bound instructor (C-268) in Colorado in the Summer of 1980. I have only now (July, 2022) learned of his passing while doing a random search for his name during the anniversary of my course with him. He was a fabulous person. He was knowledgeable, compassionate to all in our diverse patrol, and a strong and guiding soul. He always seemed to listen more than speak, and when he spoke, it came with foundational meaning. Myself and my fellow Marmots were fortunate to have shared trail with him so briefly so long ago.
Brian Parks
---
I am saddened to find that Michael has passed away. I think he is the same Michael Furtado with whom I traveled to the Philippines with Roy Prosterman the founder of Landesa and who taught at the UW Law School.
If anyone reads this will you please confrim that this is the same Michael Furtado who went on
that Field Work with Roy. It would have been in the 1980s, I think.
My best to all his family,
Laura Lee Krogh (now Grace)
March 3 2023
Laura Lee Krogh Grace. friend of Prof. Roy Prosterman Law Professor
---