Philip Bruce Smart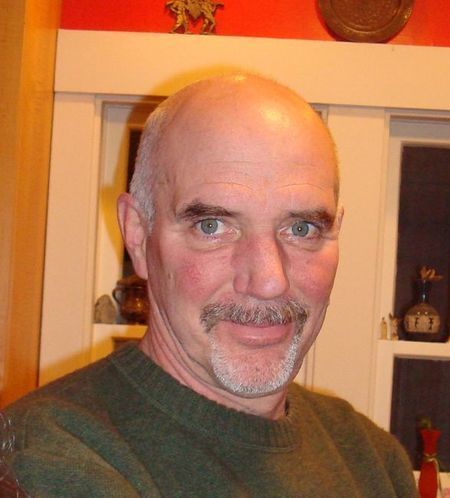 12/30/1953 - 10/17/2020
Phil died in the early morning on October 17th, ending his dogged four-year fight against cancer.
Phil was born in Braintree, Massachusetts to Bob and Joan Smart as the middle child of five siblings. He studied political science at Boston University, beginning a lifelong trend of disappointment in politicians. At college he also discovered his true passion and skill for fine woodworking, which led him to North Adams, Massachusetts where he met and fell in love with his soon-to-be wife Claudia while working at a furniture design school.
After Claudia became enamored with the Northwest on a road trip to Seattle late 1970s, he responded to her ultimatum to "come out here if you want to see me again" by loading his tools into the back of his pickup-truck and driving across the country in midwinter of 1979. They were married in the fall of 1980. The decades that followed included the birth of his daughter, Amanda, and son, Gregory, the purchase of the family home in the Ballard neighborhood (at that time still mostly full of aging Scandinavian fishermen), a slew of jobs including opening his own cabinet shop, and the integration of his young family into a close network of dear friends in the area, and more recently the welcoming of son-in-law Jamie into the family.
His skill as a carpenter was augmented by his ability as a planner and logical thinker, and later in his career he transitioned into construction management, eventually landing at the University of Washington where he worked for nearly two decades in the Capital Projects division, most recently helping to coordinate the renovation of the Medical Center, even while undergoing treatment at the same hospital. His passion for building spilled over into his personal life where his family enjoys the mark he left in two houses he built in Port Townsend and Seattle, and in the precisely and beautifully built furniture and cabinets that fill those homes, as well as a number of sea kayaks he used to explore the Salish Sea and islands of British Columbia with his wife and friends.  His aesthetic as a designer mirrored his values as a man; precise, elegantly simple, and entirely without pretension.
Phil's family and friends will remember him as an honest, compassionate, and generous man happy to use his abilities to help those around him. A man of few words and stoic New-England resolve, even as his strength waned, he maintained an optimistic outlook and pushed ahead, building cabinets, endlessly tinkering on his beloved old red BMW, and baking perfect loaves of sourdough for all to share. He wanted so badly to stick around a while longer and see his family grow. He made an incredible effort to hang on and was able to meet and hold his newborn grandson, Louis Alonzo Simmonds, and give his son time to get home from abroad.
He will be sorely missed by his family and the many people whose lives he touched. People wishing to make a memorial contribution are invited to donate to the college fund for his grandson set up in his name here.
---
Comments
To all of you... I knew Phil a little. And remember him just as he is described here. I have been following his battle through Susie and Bob and prayed daily for him. I believe our prayers, though not resulting in what we hoped, were not in vain. Words fail but my heart is full and I think of all of you every day. So thankful Phil could gaze on his beautiful grandson. Until we meet again, I carry you in my heart.
- Betsey Niebuhr
---
Phil was my uncle I'm deeply sorry and saddened he has passed away . To ananda Claudia and Gregory I'm so sorry for your loss and I loved Phil he was kind and was a great guy. Love Tom.
 
Tom smart
---