Thomas L. Hill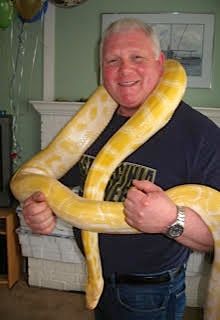 Thomas L. Hill, 68, of Seattle, Washington, passed away peacefully at home on February 26, 2019, after a long and hard-fought battle with cancer. Tom was born in Richwood, West Virginia to the late Albert and Dolores (Hill) Welch on March 13, 1950. At 13 months old his mother passed away from complications during the birth of his younger brother Kenneth. Both Tom and Ken were adopted and lovingly raised by their maternal grandparents Mason and Zella Hill. 
Growing up in Richwood, he loved being outdoors and swimming at The Falls with lifelong friends. He attended Milltown Grade School and graduated from Richwood High School in the class of 1968. Though he moved away when he joined the US Navy the following year, Richwood always has had a very special place in his heart.
As a sailor, Tom was stationed out of NAS Whidbey Island, WA and worked as a jet engine mechanic.  Serving during the Vietnam War, he also toured aboard the aircraft carrier, USS America. During his time on Whidbey, Tom met, fell in love with, and married Marilyn Zylstra, his wife of 44 years. Following his time in the military, Tom and Marilyn settled down in West Seattle where they built a life and family. Always liking to work with his hands, he was a career industrial mechanic splitting time between the steel and cement industries. He never worked more than a few miles from home because, as the father of two children, Ann Marie and David, he loved to be close and have extra time with his family. Tom retired at 60 but never failed to stay busy between hobbies, friends, travels, and fun times spent with Granddaughters Sadie and Liesl.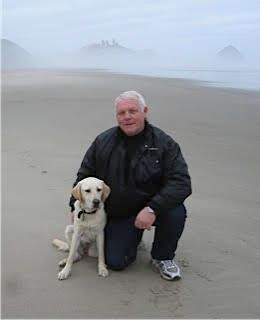 Tom was a friend to all and enjoyed meeting new people as much as seeing old faces. This was something that very much showed up in how he lived his life. As an avid woodworker he often used his skills to benefit others, be it a handmade gift, assisting on pinewood derby cars, or cutting out dozens of birdhouse kits for summer campers to assemble, he loved sharing his talents. As a Deacon in the church, he also liked serving people with hospitality, be it delivering a meal or flowers, or just giving his time and an encouraging word, Tom just liked connecting with people. Even his love for dogs showed just how much he also loved people. As both a puppy raiser and sitter, he was long involved with Guide Dogs for the Blind, an incredible and life-changing organization. It was not uncommon either, to see him walking, watching, or playing with a neighbor's dog, for the sake of both the friend and the pet. While he certainly enjoyed his own hobbies, he was keen on using them to benefit others as well. 
For those inclined to make a charitable donation in his name, to continue to help others, please consider The Richwood Public Library, Guide Dogs for the Blind: Seattle Puppy Raisers, West Side Presbyterian Church: Deacon Fund

Tom will be missed by the family and friends he loved and served, who will continue to remember him fondly. He lived a full life, though one that still feels too short. To honor him, a memorial service and celebration of his life will be held at 11:00 am on Saturday March 30, 2019 at West Side Presbyterian Church, 3601 California Ave SW, Seattle, WA 98116.
---
Comments
Tom, such a fine friend you were to Rich and I! I loved seeing Tom and Marilyn at our Christmas party every year. We enjoyed both of you so much! Tom always had an amazing warmth about him, and a hug every time he saw us. He extended that warmth to me when he hand crafted the beautifully carved wooded flag holder for Rich's military flag when Rich passed away. It was an extraordinarily beautiful gift, and so especially thoughtful. I am putting Tom's picture in it along with the story of him making it. I will miss Tom, as we all will. I'm glad we will all see each other again in Heaven when we join our Heavenly Father and our loved ones. Neva
    
Neva Gurb
---