Dr. Jonny Andersen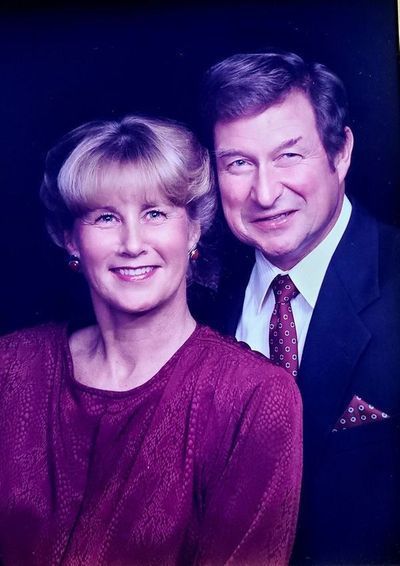 Professor Dr. Jonny Andersen of the University of Washington's Electrical Engineering School has passed away with his wife Irene, and daughters by his side.
An MIT graduate and newly-appointed member of the University of Washington (UW) faculty in 1967, Jonny Andersen spent nearly his entire professional career at UW working tirelessly with a deep passion and selfless jovial character. Jonny also consulted for Boeing in summer of 1967 and continued loyally far beyond his retirement from teaching at the UW. He was highly-regarded as he collaborated with colleagues, taught and mentored countless students, and inspired all who knew him to explore with hope for future generations while building lasting global friendships.
As an Oslo-born Norwegian and enthusiastic outdoorsman, Jonny devoted himself as a husband, father, and friend to provide the most rewarding life experiences from sea to mountaintop.  He built a ski cabin at Mission Ridge in Wenatchee, Washington, and taught or encouraged his family and friends to love skiing, hiking, biking, fishing, golfing, traveling, and comradery. 
Jonny was beautiful on the inside, always placing Irene (nee GB Jonsson), his lovely bride of 62 years, and their three daughters Kristin, Heidi, and Britt Anne above all else.  He maintained a healthy and active lifestyle until the Lord took him on February 1, 2021.
Jonny leaves behind his wife, three daughters, grandchildren Michael Kevin, Nelson Jonny, Elisa Irene, Lena Maria, and two great granddaughters Eleanor Louise, and Abigail Larkin.  A very special man, he will be sorely missed by all who had the privilege of knowing him.  Those desiring may make memorial contributions to the University of Washington commemorating a bench in Jonny's name at https://online.gifts.washington.edu/peer2peer/Campaign/dr-jonny-andersen-memorial-bench1
---
Comments
University of Washington
February 11, 2021
Dear Mrs. Andersen,
I was saddened to learn of your husband's recent passing. On behalf of the University of Washington Department of Electrical & Computer Engineering, I'd like to express to you and your family our sincere sorrow for your loss.
Although I did not know your husband personally, I have heard from many about what a remarkable man he was and that our faculty and alumni have many great memories of him. He was a dedicated and enthusiastic faculty member with a long career that impacted many. We're proud of the honor his legacy brings to the department and to the University.
We often acknowledge the passing of emeritus faculty on our website and in our annual alumni publication, The Integrator. If you would like us to do so for Jonny please let us know.
Please accept my deepest sympathies. My colleagues join me in sending our condolences on this sad occasion.
Sincerely,

Eric Klavins
Professor and Chair
---
Professor Jonny Andersen, Electrical Engineering: All can achieve their academic goals no matter what their background.
On February 1, 2021, Professor Jonny Andersen, a devoted father and loyal friend, was committed into the hands of God. His lifelong greatest source of pride and happiness was his family; he would frequently say, "I cannot believe how fortunate I am to have such an amazing family." A fierce competitor who lived life passionately, his list of accomplishments is truly impressive: immigrated to the United States from Norway to attend the University of Colorado and went on to earn a PhD from MIT, 34 years as Professor of Electrical Engineering at the University of Washington, many years consulting for Boeing, raising three beautiful daughters and making his lovely Irene happy for 63 years, building the family's ski "hytte" (cabin) at Mission Ridge, and winning countless medals in downhill and cross country ski competitions. Throughout it all, hard work and tireless energy were the cornerstones of his success. He instilled these traits in his students at the UW while helping them to reach their full potential. Dad's wish to leave his legacy on the UW campus in the form of a commemorative bench is the perfect way for others to sit and dream big dreams, plan for seeing those dreams become reality, and dedicate themselves to the work necessary to achieve success. It is also our small way of saying thank you to Dad and to all those in his life who filled it with joy and happiness. "Thank you, Dad, on behalf of all of us who you have touched and inspired ~ We love you and look forward to seeing you in Heaven."
Your daughter Kristin and son-in-law Michael Mahon
---
Dave and I are very sorry for your loss. May your special memories of Jonny bring you peach and comfort. Your family is in our thoughts and prayers. Much love and hugs to all.
 
Maureen Perry
---
Dearest Mormor (Irene Anderson),
In life we come across many who help us grow through their participation in major life moments that impact us forever. It is those who quickly leave a mark on our lives that remain important as their mark was left bigger than others. Morfar (Johnny Anderson) was one of those people that left that impactful marks on others. His intuitive mind and impactful presence was one that impressed me every day that I spent with him. Without the use of many words, I left each of our conversations feeling as though I gained a piece of the most sophisticated wisdom to carry with me as I continued becoming the woman I am today. The memories and moments filled with laughter that we shared will be carried with me forever and cherished as I continue through this journey of life. I love you.
 
Elisa Irene
---
Professor Andersen was one of my favorite teachers. He conveyed to me the beauty of the mathematics of electrical engineering and I remember those words to this day. Of all the textbooks I have had, I have kept the ones that he introduced. Apart from that, he was a gentle teacher. I may not remember everything that he taught me. But I will remember how he made me feel as a student. And it was all good.

Clement Sun, MD, PhDF
---