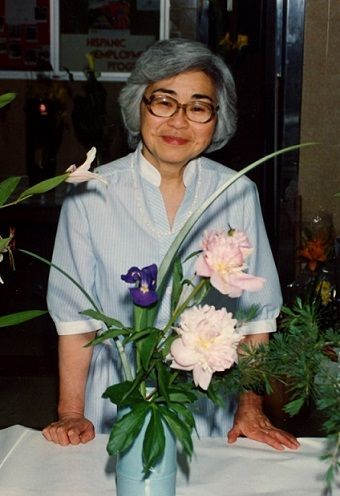 Kazuko Uno Bill, 94, passed away peacefully on October 6, 2015 at Providence Marianwood in Issaquah. 
Kazuko was born in Seattle on June 5, 1921, the oldest of six children of Kinuta and Ryoko Uno. She graduated from Cleveland High School in 1938, then studied at the University of Washington where she excelled in pre-med and graduated magna cum laude and a member of Phi Beta Kappa.  During WWII, in 1942 under Executive Order 9066, she and her family were sent to internment camp at Tule Lake, CA. Kazuko overcame this major barrier to continuing her medical education, and was eventually accepted into Women's Medical College in Philadelphia in the fall of 1943. After completing medical school in 1948 and a year of internship in Pittsburgh, she went on to do her residency in radiology at Herman Kiefer Hospital in Detroit. Kazuko was among the first Japanese American women in the U.S. to become a medical doctor. While in Detroit, she met and married her husband of 62 years, Acar Zekai Bill.
For the majority of her professional career, Kazuko was a radiologist at the VA hospital in Martinez, CA. After her retirement from her full-time position in 1986, she continued to train medical residents, which she found very rewarding. In 1991, she and her husband, Acar relocated to Washington where they lived for 23 years on Beaver Lake in Sammamish. They were fond of hosting family gatherings. Kazuko was an active member of the Lake Washington chapter of Ikenobo Ikebana Society, and her arrangements were often on display at the organization's public showings.
Kazuko is survived by her sisters Misae and Iku as well as numerous nieces and nephews, for whom she served as an inspiration and role model. She was preceded in death by her husband Acar, and siblings Tsutomu, Kiyoshi and Heidi. Both she and Acar lived very full and rich lives into their nineties and will be missed by all.  A private event to celebrate her life will be held Saturday, November 28, 2015. Donations in her memory may be made to Densho, or the charity of your choice.
---
Comments
---