Gerald Scott Hendricks
June 13, 1936 – November 20, 2019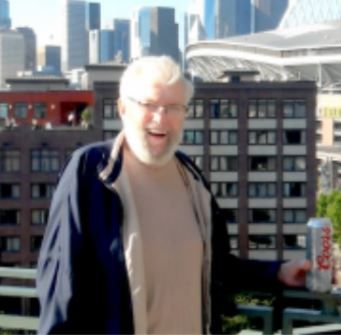 Gerald Scott Hendricks (83) died early on the morning of Wednesday, Nov. 20th, 2019, in the apartment he shared with his wife, Dora-Faye. Scott was a faithful husband, father, grandfather, and friend who loved his wife, children, extended family, and friends dearly,     and often told them so; he considered Dora-Faye's family his own and they loved him too.
Scott was born in Seattle, Washington to his mother, Stella (Todda) Cook and Vance Hendricks on June 13, 1936, and lived there most of his childhood, he later moved to Oregon, New Mexico, Alaska, and Spokane, before returning to Seattle in 2011 with his wife, Dora-Faye, from Spokane. They lived for a time in Bridge Park Retirement Community in West Seattle where Scott played bridge on a regular basis, later shared a home with their daughter, Nakoma Love, and her daughter, Angela Hess, and then lived for years at Boulevard Park Place in Burien until his death from heart failure. He received excellent care from the Puget Sound Veterans Administration and Hospital for the past six years and was attended by immediate family along with Providence Hospice Care in his home just prior to his death and was cremated.
Earlier, Scott attended Lincoln High School in Seattle and served in Japan for the Marine Corps during the Korean War. He graduated from Everett Junior College, played drums, loved his dogs, liked to hunt ducks, drink beer, dance and play bridge. He worked as a bartender, farrier/blacksmith, lineman for Seattle City Light, and later, as a tree-trimmer (in Alaska and Spokane), teaching a tree-trimming apprenticeship program at Spokane Community College after retirement from Asplundh Tree Experts.
Scott's six children include Patrick (Hendricks) Rutherford, Brier, WA; Starr Hendricks, Bellingham, WA; Todd Hendricks,Yakima, WA; Jeff (Bridget) Hendricks, Ravensdale, WA; Julie Braymen; Bridgeport, WA; Shelby (Ron) McClure, Renton, WA; and Nakoma Love, now in Torring, Denmark with her husband, Henrik Bo Jensen. Scott has eight grandchildren: two grandsons by Pat, Jacob and Anthony Rutherford; two by Jeff, Dane and Cole Hendricks; one by Julie (Michelle Fischer); two by Shelby, (Jhared Dexter and Shane Nelson), one daughter by Todd, Khale (Hendricks-Grimsley); one daughter by Nakoma, Angela Hess, and great-grandchildren through Pat, Julie, Todd and Shelby.
Two informal memorial services were held for friends and family, one in Spokane and on in Burien where Scott and Dora-Faye lived. He received military honors in Burien. He was loved by many and he and his sense of humor will be dearly missed.
---
Comments
---