Herman Payton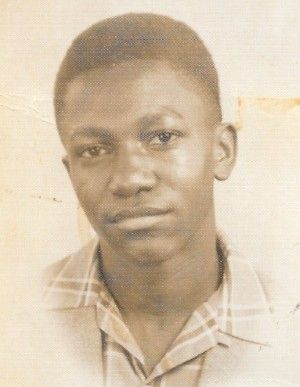 August 25, 1940 – July 17, 2018
 Herman was born in Houma, Louisiana on Aug. 25, 1940.  He nearly died from pneumonia his first year of life.  That kind of set his course in life as a fighter.
     He was raised in Franklin, graduating from Franklin Colored High as the Valedictorian.  He received scholarships for football and academics from several black colleges and universities in Louisiana and Texas.  During segregation, white schools were not an option.  Herman took the academic route graduating from Southern University with a degree in mathematics.
     Despite his new degree, finding work after returning home was difficult.  When the sugarcane season started, he worked on the Katie Plantation for 60 cents an hour.  After a month in the sugarcane fields he obtained a job in the Sterling Refinery making $1.25 an hour, twelve hours a day, 7 days a week.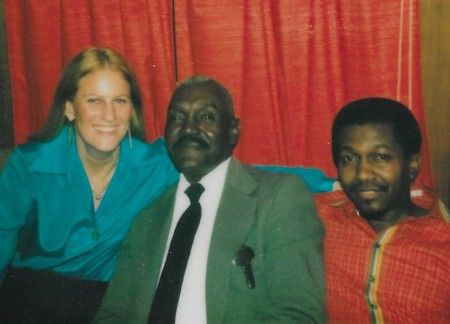 When the sugarcane season was over, he hitchhiked to Los Angeles, CA. with his best friend Tommy Bourgeois.  They had one contact in Los Angeles and very little money.  As Herman put it, his real adult life began in that city.
     They both scrambled for work of any kind.  Herman did janitorial work and chauffeuring for a small motel, near the LA Airport.
     In Sept. 1963, he was drafted into the US Army making $70.00 a month.  He was shipped to Fort Meade, Maryland, 35 miles outside of Washington D.C.  He worked as a clerk typist in the Army and attended George Washington University at night.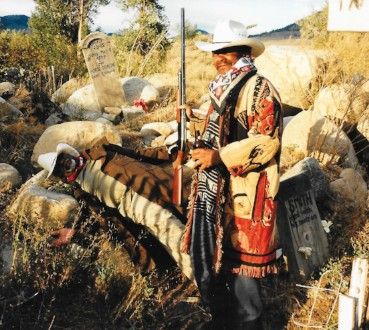 After his discharge from the Army in Sept. 1965, he continued his Master's Degree studies in Personnel and Business Admin.  He was always looking for work during the day, but government jobs weren't very accessible for blacks at that time.
     He finished his degree in April 1966.  After sending out many applications for work, he was hired at McDonnell Aircraft Corp. in St. Louis, Missouri.  There he worked as a Scientific Computer Programmer for 4 months.
     The Boeing Co. offered him a job in Seattle, WA. in July, 1966.  He worked with Boeing for 5 years as Jr. Engineer and Computer Programmer.  When he arrived in Seattle he lived at the YMCA for 15 months. He did so because he refused to be confined to Central Area housing which he was informed was the place where black folk were allowed to rent.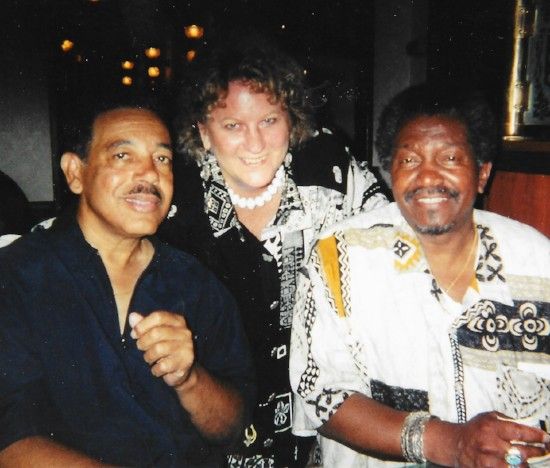 Herman was laid off from Boeing the latter part of 1970.  During his time at Boeing, he worked two part-time jobs and took graduate courses in Aerospace Management Operations.
     After his layoff from Boeing, he applied to the Graduate School of Public Affairs at the U. of W.  He used his GI Bill to pay for tuition and books.
     Five months before enrolling in grad school, Herman found a decent job working as Deputy Director of a College Work Study Program (New Careers).  He worked full time while getting his third degree.  He became the director of the New Careers Program and fought very hard to keep it funded.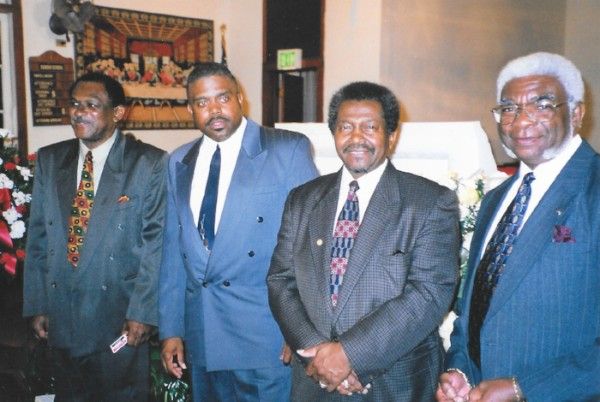 Herman left New Careers in 1974 and worked for King County as Assistant Superintendent of Elections.  After one year in that job, due to downsizing, he was again laid off.  He was enrolled in Law School at the University of Puget Sound at night while working for the County.
     After learning how to use the law library, he became a dangerous man (smile), never letting anyone slight him or his friends.
     Herman met his wife, Kathleen Robel, in 1972, which began a saga of 45 years.  They officially married on Jan. 6, 1989.  Herman had the right politics, the even temperament and the kindness and generosity that made them the perfect match.  His sense of humor and bright smile didn't hurt.  Their families and friends meshed perfectly.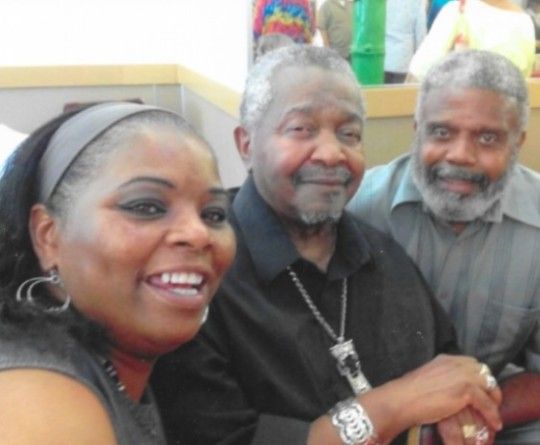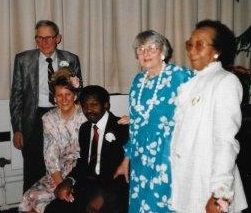 Herman's longest stretch in his working career began with the Federal Government in the Dept. of Education.  He worked as a compliance officer for disability accommodations in the schools.  Then he moved on to the FAA where he recruited young students from black colleges for air traffic controller training.  He retired from the Dept. of Transit overseeing civil rights compliance for transit contracts in several states.     Herman was always proud that he had visited every state in the U.S.A.  He loved to travel.  He traveled to Europe, Egypt, Israel and South Africa.  He was a voracious reader becoming an expert on Biblical and African history and taxes (smile).
     Herman loved his friends and family and was always stepping up to help out.  He left a big footprint on this earth.  It was a life well lived.
    Celebration of life will be held at the Edmonds Yacht Club, Fri, Sept 7th at 1:00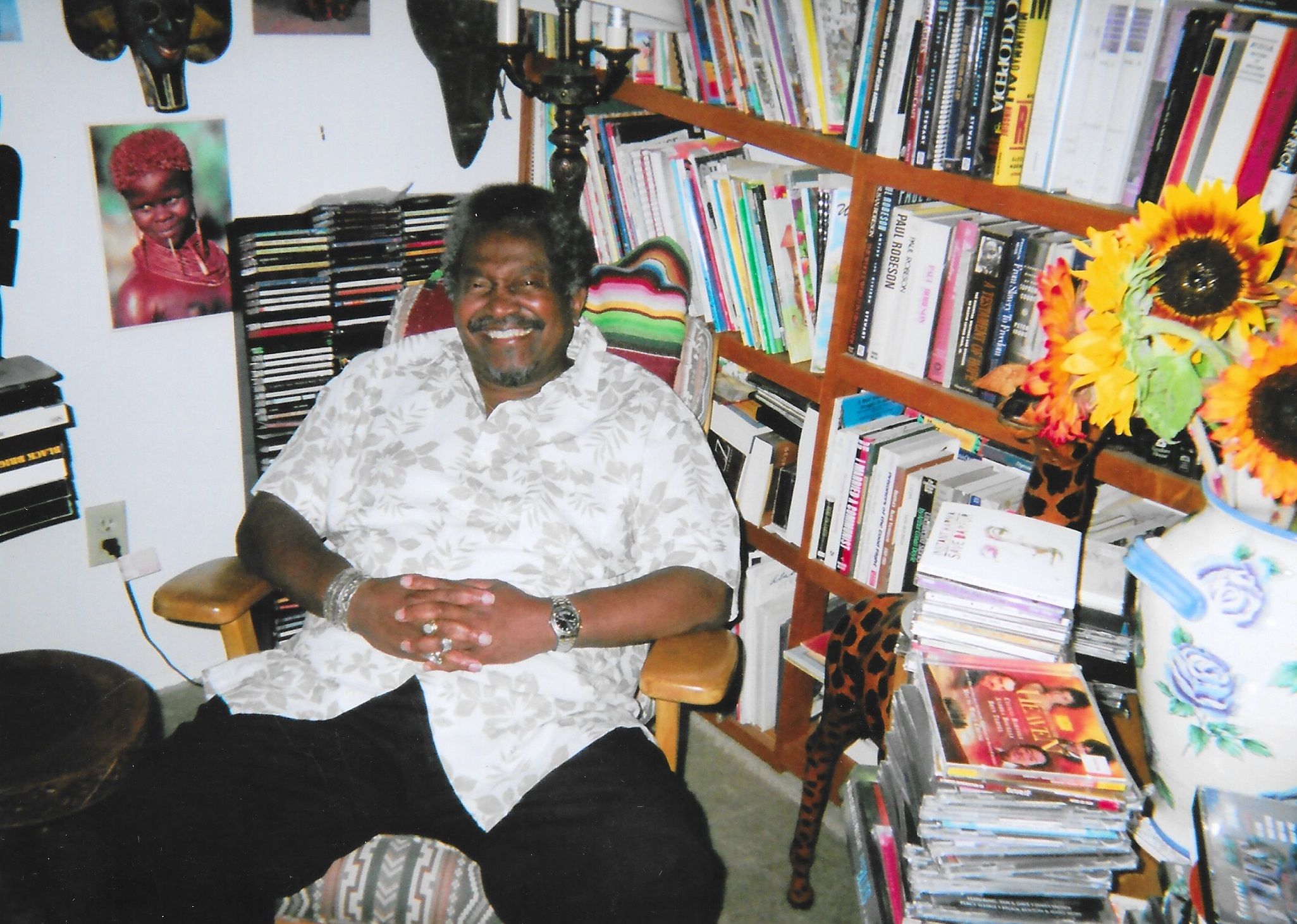 ---
Comments
Kathy,
So sorry to hear of Herman's passing. We regret we cannot attend the memorial service. You are in our thoughts and prayers.
Love & hugs,
Ruth Ann and Bob     
Ruth Ann Glover
---
Dear Kathy,
I read about Herman's passing. My deepest sympathies to you and his family. My thoughts are with you at this time.
Dianne Wieland
(SEA)
---
Herman's smile that lightened the room when he entered, will be missed. Fortunately, all that he did, and all that he was, will remain with us.
Take good care Kathy,
Sharon Miller-Maxie
---
Dear Kathleen,
I was pretty shocked to read Herman's obituary in the paper Sunday. I am so sorry to learn of his passing.
I have not been to a "lunch" meeting for a couple of years. I am not sure if they still occur. Those events are the only way I know you and Herman.
I wish you much strength as you manage through his passing. I hope to attend the memorial.
Margaret Casey
---
To the Payton Family:
I am sorry to learn of the death of your husband, Herman. I know the death of a husband is burdensome. However, it is during times like these when it is important to know that you have friends of Herman's whom you have never met before who share Your grief.
Herman and I were high school classmates, teammates and friends. Although, I haven't seen him in over fifty years because we both had jobs that kept our path from crossing, I have always held him in high esteem. May he Rest In Peace.
- Ernest (Pete) Middleton
---
Kathy,
I learned a lot from Herman. He'll be missed.
    
Mike Bradford
---
Kathleen,
I express my condolences to you for the loss of a wonderful, husband, partner, friend, and companion. I never got to know Herman. That was clearly my loss. His life is inspirational. I remember the wonderful affection and friendship between the two of you that came shining through at those times when we were in gatherings together.
I am very sorry I cannot be at the memorial as I know I would have learned much more about Herman and the two of you. I have to do childcare for my 18 month old grandson that day.
All my best wishes to you as you go through the mourning process and adjust your life to the new reality.
In solidarity,
Robby Stern
---
Dear Kathleen,
On Friday morning, I was involved in a car accident (thankfully, not injured!) so was unable to be part of Herman's Memorial.
I wish you all the best.
- Margaret Casey
---
Dear Kathleen, I was sad that I could not make it to the memorial. I wish I would have known more of Herman's history. Herman was that one-of-a-kind person I am lucky to have known him. Peace to you 
Love, 
Diane Lee
---
He have a great story, and because he's from Houma, Louisiana we now have an African American museum and would like if you would concerned placing his story in the museum?
Margie Scoby
President and Founder
Finding Our Roots African American
---
Kathy,
So sorry to learn of Herman's passing. He hired me right out of college as a grant writer at New Careers in the late 70s. I learned a lot from Herman and my time at New Careers. Herman had a big heart and a great sense of humor. I wish you the best.
Tad Shannon
Eugene, Oregon
---