Marion Jane (Hendrickson) Guyer
March 7, 1933 – December 29, 2019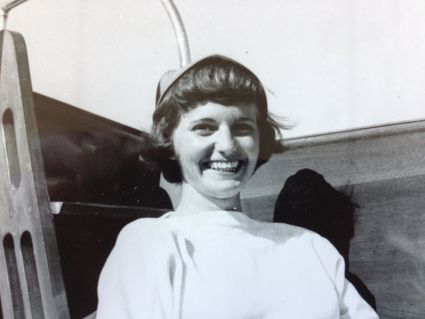 Marion was born to David and Ruth Hendrickson on March 7th, 1933, in Chicago, Illinois. The family moved to Duluth, Minnesota, where Marion started school, before the family made their final move to Seattle, Washington. When Marion was ten years old, she became the big sister to the "Best Brother in the World", Mel Hendrickson.
Marion attended Bryant and then Roosevelt High School, graduating in 1951. That fall, she enrolled in the University of Washington where she pledged Alpha Chi Omega. While in college, Marion met and dated Bob Guyer and together they made many friends and memories as they enjoyed their college years. 
Bob proposed to Marion, in his childhood home on Christmas Eve 1954, and they married on June 16th, 1955. The newlyweds moved to beautiful Coronado, California, where Marion worked for a local accounting company, while Bob served aboard a naval landing ship, traveling twice to Japan. While living across the seas, Marion and Bob would write hundreds of letters to one another. In June of 1957, Bob and Marion returned to Seattle and purchased their first home in the Wedgwood neighborhood.
Marion and Bob soon added three wonderful children to their family: Ann, Steven and David. Together, the family enjoyed many adventures with good friends; an A-frame cabin in the Cascade Mountains, ski vacations, yearly visits to the Washington and Oregon Coasts, and summers spent visiting Camano Island and boating in beautiful British Columbia. 
Married to Bob, the love of her life, for 61 years, together they watched their family grow and multiply to: Ann (Jim) Kesl, Steve (Pam) Guyer, Dave (Mary) Guyer. She was the proud grandma to her adoring eight grandchildren: Matt (Lauren) Kesl, Cody Guyer, Laura (Jordan) Collier, Danny (Rebecca) Kesl, Kelsey (Hugh) Gingerich, Amy Kesl and Delaney and Lucy Guyer.  With great joy, Marion also became the game-playing great-grandma to her four great-grandchildren. Marion was devoted to her family. She enjoyed many adventures with Bob and the kids in the early years and then transitioned seamlessly into the role of caretaker and encourager as Bob battled five cancers, before his death in 2016.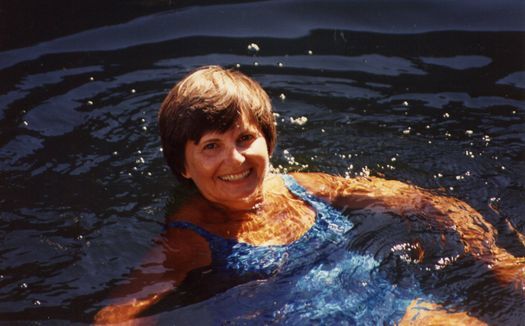 A spunky soul with an infectious smile, Marion was gracious and generous with everything from her time and her home, to her love and encouragement. As the matriarch of her close-knit and local family, Marion was the planner of vacations, the creator and keeper of family memories and the great mind behind numerous family traditions. From kindergarten through college, Marion would set aside a day every year to take each of her grandchildren to lunch and back-to-school shopping. Organized and thoughtful to her core, she never missed an opportunity to purchase a card at the Dollar Store and send it to a loved one to celebrate any and every occasion. 
In addition to her family, Marion prioritized her friends and neighbors, maintaining deep relationships throughout her life. From traveling across the country to visit with kindergarten friends, to monthly lunches with old friends while continuing to make new friends everywhere she went, her positive outlook was loved and appreciated by all who knew her.  Over the years, her calendar brimmed with activities including Ryther, bridge, bowling, trips with friends to Whidbey Island, high school and sorority alumni groups, and weekly lunch dates with her brother, children and grandchildren. 
An avid card shark, faithful volunteer and impressive bowler, with the trophies to prove it, Marion was engaged in her community and active throughout her life. She looked forward to weekly drives and picnic dates with her brother, Mel, and sister-in-law, Lua. She made herself available to help wherever needed, supporting her kids, never missing her grandkids' sports and extracurricular activities as well as serving the greater community in her over 50 years of volunteer service with Ryther Child Center in the Cosmopolitan Unit. 
After a perfectly happy and healthy Christmas day, laughing and exchanging gifts with her immediate family, Marion was diagnosed with pneumonia and congestive heart failure on the morning of December 26th. She passed away peacefully, just three days later, with her biggest fans by her side.  
Please join the family to celebrate the life of this wonderful woman who loved, and was loved, so well. An Open House will take place on Saturday, February 29th from 1:00 – 4:00pm. 
Ryther Center
2400 NE 95th Street
Seattle, Washington 98115
In lieu of flowers please consider a donation to Ryther Child Center.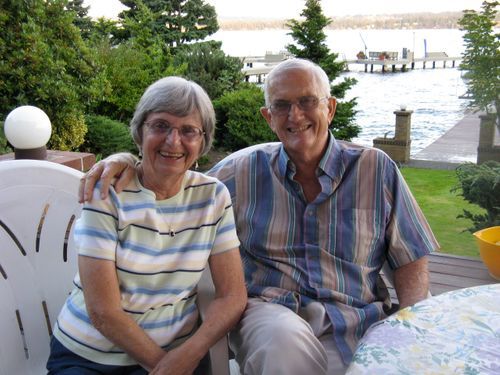 ---
Comments
Love those pics. Beautifully captures her life. My love to all of the Guyer family you have made my life richer.

Sue Watson
---
Marion was truly a wonderful, loving soul. You could see it in her eyes and smile as she made everyone feel at home in her presence. Marion and Bob's joint legacy lives on thru their children. Like their parents, they are genuinely good people. I feel fortunate they touched my life.
Celeste Keaton
---
The obituary so connects with the real Marion! The pictures sure show her glowing smile. How fortunate we are to have such wonderful memories of her. We will be there at Ryther Center.
Dick and Sue Hall
---
I bowled and played bridge with Marion for many years. I do miss her warmth, smiles and her encouragement to find those increasingly elusive strike balls and evasive slam cards at bridge.
    
Diana deParadis
---