Georgiana Flansburgh NIELSEN (Georgie)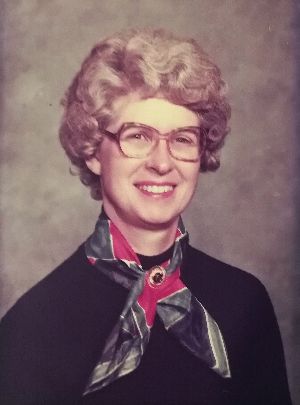 Passed away at age 94 on October 27th, 2019 in Snohomish, WA where she relocated this year to be near her grandchildren and great grandchildren after many happy years at The Hearthstone - Green Lake. Born on November 9th, 1924 in Rye, NY, Georgie's parents and sisters moved to Bellingham, WA, then later to Seattle. She spent her youth and young adult years with the Rainbow Girls organization and attended Roosevelt High School (Class of 1942), where she met her husband of 66 years, Kenneth E Nielsen. Together, they had two daughters and built their home of 56 years in the View Ridge neighborhood in Seattle. 
For many years, Georgie worked at Rowland Studio (photography) just a few blocks from her former high school, and assisted countless people in the area with their family and student portraits. As a member of Saint Andrew's Episcopal Church in Seattle since nearly its inception, she served on the Alter Guild preparing for countless events and worship. Georgie was an avid Canasta player for decades, traveled the world for pleasure and Thunderbird sailboat rallies, and frequented her beloved timeshare condo in Kauai, HI with her husband. She had the gift of hospitality and regularly hosted events for holidays and celebrations with family and friends making wonderful memories for all. She supported Medic One Foundation and Seattle's Children's Hospital, knitted hats for newborn babies in her later years, and was known for her sweet demeanor and big smile. 
Georgiana is survived by all six of her grandchildren, 13 great grandchildren, and nieces and nephews (Caroline, Mina, Cathy, Chuck and Bill). She was preceded in death by her husband Kenneth, children Marcia and Nancy, and sisters June and Geraldine. 
Her memorial service will be held at 2pm, Sunday, November 17th at Saint Andrew's Episcopal Church (111 NE 80th St, Seattle WA). Georgie's ashes will be laid to rest next to her husband at Evergreen Washelli cemetery in Seattle.
---
Comments
We miss you terribly, Gramma.
    
Grandson Dan
---
Grama...even though I'll miss you like crazy, I'm so glad your struggle is over and you are back with Grampa, mom and Nancy. I hope you are all having a wonderful reunion. XOXOXO
    
~Kerri
---