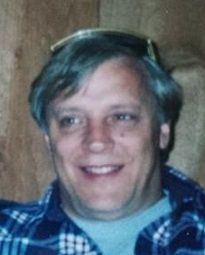 Beloved father and grandfather Michael Andrew Conway, 68, of Shoreline, Washington passed away at home on October 4th, 2014. Mike was welcomed by his parents Commie and Edward Conway on August 4th, 1946. He grew up in Lacey, Washington and graduated from Thurston High School in 1964. Mike attended both Centralia College and St. Martins College before serving in the army in Vietnam.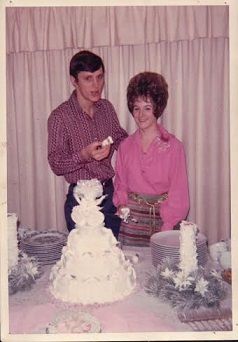 Mike met Becky, his wife of 42 years, upon his return from Vietnam. Together they raised their two children Michelle and Rob in Centralia, Washington. Mike worked as an accountant for various companies over the course of his career, both in the Centralia area and eventually in the greater Seattle area. Upon retiring, one of Mike's favorite pastimes was visiting his brother Jim and sister-in-law Pat in Sequim. More than anything, Mike enjoyed spending time with his three grandsons. Andrew, Rowan and Alex will greatly miss their adventures with their Grandpa Mike.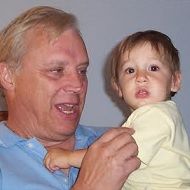 Mike is survived by his wife Becky; daughter Michelle and son-in-law Nick Strobel; son Rob Conway; grandsons Andrew Strobel, Rowan Conway, and Alex Strobel; siblings Cathy, Jim, Susie, Dennis, and Kelly; and numerous nieces and nephews. Mike was preceded in death by his parents Ed and Commie Conway and his brother Tom.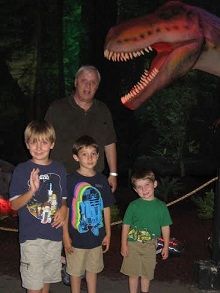 Becky, Michelle and Rob would like to thank Providence Hospice of Seattle for helping us make his last few weeks as comfortable as possible. Their support allowed the three of us to care for him at home and spend our remaining time together in a place full of wonderful memories.
A Celebration of Life will be held for Mike on November 2nd, 2014, at the Jacob Smith House in Lacey, Washington from 1-4:00pm.
---
Comments
Dad,
Tonight will mark one week since we said goodbye. It is so hard to remember that I can't call and talk to you on the phone. I looked at one of the videos today from our visit to the Olympic Game Farm last winter. It was really nice to hear your voice on the video. That was a very memorable day for us as well as for your car. It breaks me heart that your last few months were so rough; so full of doctors appointments and the struggle to get well. We were given hope for so long that you were recovering and that we would have lots of time left together. It wasn't enough time for you, for me, or for Andrew, Alex and Rowan. I am so grateful that you had the relationship with your grandsons that you did. They all love you so much and will miss having you be a part of their lives. You were always so proud of your boys. As I look through old photos and videos, I kick myself for not remembering them sooner so that I could have shared them with you during our final days together. Know that I love you and I miss you. Thank you for being such a great dad. I love you, Michelle
---
I had the great pleasure of living behind Mike, Becky, Michelle and Rob for a few years growing up in Centralia. Their back door was about 20 feet from ours. Both Michelle and Rob were my very best friends in the neighborhood and we spent hundreds of hours playing with Legos or Star Wars action figures, drawing or just watching TV. I was close enough to the family that I was welcome to walk into their house any time. I can remember going to their house when they weren't home and feeding their dog, petting their cats. Years after I had moved to different places I had cause to call on them for a favor when I really needed it, and they were there for me.
I remember Mike being a friendly and funny guy. I remember a couple times Mike taking me and my brother and Rob out to cut firewood and we helped load it in his truck. That was a good experience. I remember him letting me ride his moped in the college gym parking lot across the street, which was great fun for a 10 year old (or so) kid. But the greatest thing I remember was when he gave me his old 3-speed bike. It wasn't much to look at and wasn't as "cool" as a lot of bikes that kids had but for a poor kid that didn't have a bike it made a real difference. I will always be grateful for that. --Sonny Patterson
---
Mike was my first cousin, who visited us only once in Wisconsin, so I really didn't know him. But now that he's gone, I regret not keeping in touch the whole family. And on behalf of the entire Wisconsin Conway family, I send sympathy and condolences to our Western Conway cousins. Peace, Pat
---
Mike, you were a great ally and friend to me at Bekins during some hard times, which with you at my side became good times. I remember when you came on board to run IT for us when we needed to break away from a programmer who was taking us for a ride. You handled the challenge with skill and patience. Then, seemingly out of nowhere my long time controller called one morning before work and told me he would not be coming to work...ever again. It was a shock and I stepped into the role with you at my side. We worked through many challenges, I am not sure how I would have done it without you. Then after a while, you took over the role so I could return to mine.
We had many good times Mike, your smile and your really, really dry sense of humor brought me hope, laughs and amazing memories. I will always remember our travel together, including the trip to St. Thomas with Becky and Karen.
As I look back on my business career, my biggest mistakes came from listening to a few individuals who fooled me into believing that they were looking after either mine or the company's best interests. Sadly, I made that mistake regarding your career with Bekins, and it ended what I considered an important friendship between you and I.
I missed you Mike for all of those years and I still do.
I wish my best for all of your family as they struggle with the loss of a special person.
Until we meet again my friend.....
--Paul Bekins
---