February 10, 1938 – July 3, 2015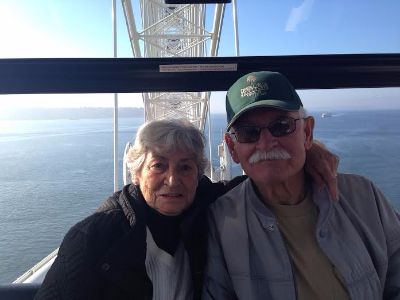 Donna Waller of Kenmore, WA, passed away July 3, 2015 after an eight month battle with lung cancer. Her last days were surrounded by loving friends and family. In the same way that Donna lived her entire life, she transitioned from this life to the next with great grace, ease, and peace.
Born in Kalispell, Montana to Clarence and Margaret Stokes, Donna was the third of six children. She met her husband, Richard (Dick) Waller, at a community hall dance when she was 15. They married two years later and moved to the Seattle area in Washington, where she resided for the rest of her extremely healthy and happy life.
Donna was a very social person, who always had great insight and compassion for those around her. She was the cornerstone of all of her family and friends, providing a strong sense of belonging, kindness and gratitude, along with sound advice, sometimes even when unsolicited! She was a full-time mother, homemaker and volunteer until her two daughters graduated from high school. She then worked for the next 25 years in the fashion and event industry as a receptionist, where she was the "hub" of social networking before the Internet came along.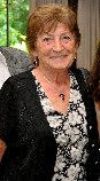 Dick and Donna enjoyed a life full of activities, attending ten years of Dicks' motorcycle dirt bike races, moving on to the next ten years of extensive boating and fishing, intermixed with many years of camping, cruises and Mexican vacations. For the past 15 years they adopted the "snowbirds" life style and often spent half the year in Phoenix or Yuma, AZ.  
 
She is survived by her husband of 60 years, Richard (Dick) Waller; her daughters Denise Davis (Dave) Wockner, Debi Gallagher; granddaughters Rachel Ruppert Davis, Melissa (Ryan) Scott; great grandsons Aidan Ruppert and Brett Scott; her sisters Iris (Ray) Jones, Judy (Marc) Norman; her brothers Ralph Charles (Sara) Stokes, Mead (Joyce) Stokes and many beloved nieces and nephews. She was preceded in death by Duane Stokes. Donna will be dearly missed.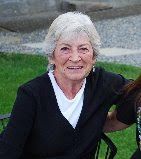 The family intends to respect Donnas' request for no memorial service. There will be a family scattering of ashes in Kalispell, MT this summer.
The family would like to express extreme gratitude to all of the many Virginia Mason departments and staff that we have interacted with the past two years, with special recognition for Drs. Gautam Velamoor, Kathleen Horan and Joseph Rosales. The family would also like to give special thanks to Leila Ponce, Research Coordinator with Benaroya Research Institute, who cared and facilitated far beyond her role of clinical trial liaison.  
---
Comments
There aren't words to express what she meant to me and how much I miss her already. I do thank God that I know that I know she passed into a much better world than we have here. Heaven and family rejoiced at her arrival. She will be there to great us one day. It won't be long before we see her again. I look forward to that day. Until then I wait..... (2 Corinthians 5:6-8) --Judy Norman
---
Beautiful tribute for a beautiful woman. Her home was safe haven for me when I was struggling.
She was always smiling, and usually in the kitchen. She was sort of like Mrs Cleaver to me, always there, and so very tolerant of us as teenagers. Grace embodied. Although I hadn't seen her for years, at the anniversary party she picked up with me where we left off and made me feel like I was the most important person in the room as I'm sure she did with everyone there.
My heart truly goes out to all of her family and close friends.
--Barb McIntyre
---