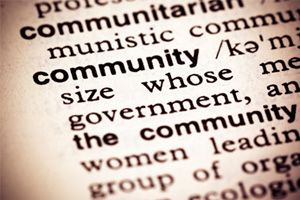 Compassion. That's the common attribute of those that work for The Co-op Funeral Home of People's Memorial. We are dedicated to helping the people who utilize our services. If you're ready to make a difference, browse our openings or upload your resume and tell us your interests. We'll consider you for future opportunities.
We're Hiring!
Part-Time Administrative Assistant
THE DETAILS
Part-Time, Non-Exempt
$19/Hour during the first 90 day probationary period, then $20/hr
24 hours/week
High probability of become a full time position within the next year
Monday - Friday (no weekends!)
WHO WE ARE
Have you been thinking about a career in funeral service, but not ready for the commitment of mortuary school or an apprenticeship? Are you a Death Doula who would like a greater understanding of what your client families experience once they are in the care of a funeral home? If so, this job may be for you!
The Co-op Funeral Home of People's Memorial is a unique not-for-profit, cooperative funeral home located in the Queen Anne neighborhood of Seattle. We are looking for part-time admin support to help our funeral directors. 
In this job you will be responsible for
Participating in general office assignments, including but not limited to: meetings, answering incoming phone calls, responding to emails, and housekeeping
Updating communications and case notes 
Respond to initial phone calls about death and dispatch transportation team
Release cremated or aquamated remains to families
Offer emotional support to grieving families as needed
Maintain inventory of equipment and merchandise in the office
Work as part of a team, and offer ongoing emotional and practical support to fellow team members
and other duties as assigned.
You will be successful in this job if
You possess good written and verbal communication skills
Can provide compassionate communication with people who are grieving and experiencing big emotions, practicing de-escalation skills when necessary
Can follow written and verbal instructions
Have a strong attention to detail
Have basic computer skills, specifically able to operate MS Office products and able to navigate and learn new databases
Can stay calm under pressure
Can multi-task, adapting to new situations and can change focus unexpectedly, sometimes several times during a day
Maintain strict confidentiality protocols
Physically able to lift boxes or office equipment (50lbs or less), and climb stairs multiple times a day.
COVID-19 Considerations
Proof of vaccination required for employment. Common surfaces are sanitized regularly. PPE supplied.

TO APPLY
Please submit a resume AND cover letter using the form field below.