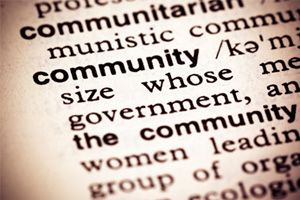 Compassion. That's the common attribute of those that work for The Co-op Funeral Home of People's Memorial. We are dedicated to helping the people who utilize our services. If you're ready to make a difference, browse our openings or upload your resume and tell us your interests. We'll consider you for future opportunities.
(Posted March 12, 2021)
Funeral Director Intern 
Part Time Non-Exempt
Hours:    24-31 hours a week
Compensation:    $18-$20 per hour
Job Purpose
To meet with families of deceased individuals, guide them through burial or cremation processes, coordinate the process and oversee its completion. Provide compassionate, informed support to families throughout the process and make sure all necessary arrangements are made.
Duties and Responsibilities
●    Respond to initial phone calls about death, and arrange removal with the removal team
●    Lead arrangements meetings with families
●    Advocate for the grieving families: explain the various options to them and assist with making choices in a supportive, non-commercial way consistent with The Co-op's vision and values
●    Offer emotional support to grieving families as needed
●    Adhere to State compliance requirements and make sure that all proper certificates and permits are filed and obtained appropriately and on time
●    Plan and coordinate funeral and memorial services: connect with venues, service providers and speakers, attend services 
●    Coordinate cremation processes, transfer cremated remains to urn, and deliver urn to family
●    Process payment for goods and services as needed
●    Maintain inventory of equipment and merchandise in the office
●    Work as part of a team, and offer ongoing emotional and practical support to other team members
●    Participate in general office assignments, including but not limited to: meetings, answering incoming phone calls, and housekeeping.
●    Other duties as assigned
Working Conditions and physical requirements
The work is normally performed in an office environment, within regular office hours. (In the time of COVID19, training will be done in the office. Then work will be done remotely with a day or two in the office environment each week. A strong home internet connection and work space is necessary.) An occasional service will be attended outside the office. The physical requirements include occasional lifting of boxes or equipment.
Qualifications
●    Washington State licensed funeral director intern – can apply upon hiring
●    BA/ MA in a relevant field of study - desirable
●    Well-grounded spiritual background – a plus
●    Cross-cultural knowledge of traditions around death and dying, and ability to act upon that knowledge in a respectful and compassionate way
●    Empathy and interpersonal sensitivity, great listening skills 
●    Emotional generosity – ability and willingness to offer comfort and support to people in distress, whether clients or team members
●    Resilience: ability to manage own emotions, demonstrate self-control under pressure or adversity, and practice self-care
●    Project management skills: attention to detail, ability to track tasks to completion, ability to foresee, prevent or solve problems
●    Flexibility – ability to multi-task,  adapt to new situations and to change focus unexpectedly, sometimes several times during a day
●    Basic computer skills, ability to operate MS Office products and databases

The Co-op Funeral Home is an equal opportunity employer. All qualified applicants will receive consideration for employment without regard to status as a protected veteran or a qualified individual with a disability, or other protected status, such as race, religion, color, national origin, sex, sexual orientation, gender identity or age.