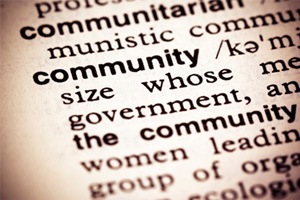 Compassion. That's the common attribute of those that work for The Co-op Funeral Home of People's Memorial. We are dedicated to helping the people who utilize our services. If you're ready to make a difference, browse our openings or upload your resume and tell us your interests. We'll consider you for future opportunities.
Positions Available
REMOVAL TECHNICIAN
Oversight by:  Funeral Directors
Supervised by:  Managing Funeral Director
Requirements:  
•    Current Washington state driver's license
•    Good driving record
•    Current personal auto insurance
•    Physical ability to safely transfer human remains of at least 150 lbs
•    Excellent interpersonal communication skills
•    Compassion and respect for all
•    A commitment and desire to serve families at time of loss
Hours & Classification:  On-call as scheduled, availability overnights and weekends.  Available by phone and able to respond to first calls during scheduled times.  Paid per removal in flat-rate amount for up to 3 hours of work.  Hourly rate for removal time over 3 hours or for other jobs such as assisting with funeral services.  
Overview:  The Removal Technician respectfully transports the bodies of the deceased from place of death to our refrigeration facility.  May also assist funeral director with funeral services.
The Removal Technician shall be responsible for the following: 
1.    Treating the deceased and their survivors with compassion and respect
2.    Safely and respectfully transporting the deceased
3.    Accurate recordkeeping
4.    Maintaining clean, safe, sanitary van and equipment
5.    Maintaining inventory of removal supplies
6.    Assisting with memorial, funeral or graveside services or viewings at the direction of the funeral director
7.    Ability and willingness to offer comfort and support to people in distress, whether clients or team members
8.    Other responsibilities as assigned by Managing Funeral Director