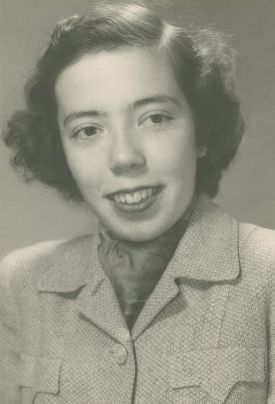 Ann I. Allen, a retired science teacher, formerly of Windsor Ct., passed away peacefully in Seattle on July 29, at the age of 88 years.  She was born in Chicago in 1927 to Felix B. Kilbride and Ellen M. Kilbride.  After the bank that employed her father failed during the Great Depression, her family retreated to rural Illinois, to make do in their summer vacation house on Grass Lake, near Spring Grove, Illinois. As limited finances allowed, the family gradually adapted their summer house to provide year round comfort.  
Much of Ann family's early education was in a one room school house near Grass Lake.  She excelled in high school, going on to Grinnell College, in Iowa, where she received her BA in Mathematics in 1949. Ann was awarded a teaching fellowship to Smith College, where she earned her Masters in Physics in 1951.  While at Smith, Ann met Richard B. Allen, who was teaching physics at Amherst College.  They married in 1952, and lived in Providence, Rhode Island, while Richard earned his PhD at Brown University, and Ann worked as a metals laboratory assistant at Brown. Their only child, Brian K. Allen, was born in 1953.  
Ann blessed her family and friends with her own hand silk-screened Christmas cards almost every year from 1948 to 2007.  She also was the technical illustrator for Dick's scientific publications. Throughout their marriage, Ann steadfastly and lovingly helped her husband manage his bipolar disorder. Dick's career led to an Associate Professorship of Physics at the University of Hartford. The family moved to Windsor, Connecticut in 1961. From 1965 to 1979 Ann was General Science teacher at St. Gabriel School in Windsor.  In later life, she enjoyed many friendships which had begun at St. Gabriel. 
By 1977, Ann and Dick's son had finished college and moved to Alaska.  Together, they visited him twice while he was there.  In 1980, Ann became a Laboratory Instructor in Physics at the University of Hartford. After Dick died unexpectedly from a heart attack later that year, Ann continued teaching.  She retired in 1991.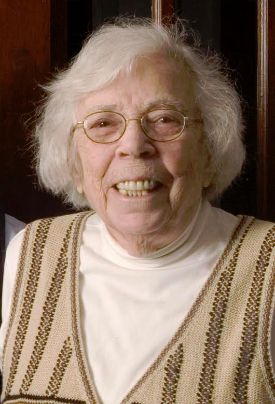 A few years after her Dick's death, Ann bought a small camper.  Sometimes she traveled with friends or relatives, but often she drove alone to visit her far flung relations, and to attend reunions at Grinnell.  She enjoyed going from state campground to state campground, planning only one day ahead, and visiting natural places and historic sites along the way, often using the old WPA guides for inspiration.  As Ann's range increased she eventually drove alone to Florida and California, and to Alaska with her dear sister Kathleen Jencks.  She made her last solo RV trip when she was 79 years old.
In Windsor, Ann was active with the Small Christian Communities program at St. Gabriel Parish, and was on the board of the Friends of Northwest Park.  In 2010, as dementia started to complicate her life, Ann moved to Seattle to be closer to her son and his family and her niece Nancy Cook. Ann had an assisted living apartment at "The Mount" in West Seattle and later moved to Goldenview Adult Family Home, in Ballard, Seattle. Her family is grateful for the compassionate and friendly care she received in both settings.
Ann Irene Allen was predeceased by her parents, her husband Richard Ballantine Allen, her older brother Robert Emmett Kilbride, and her younger sister Kathleen M. Kilbride Jencks.  Ann leaves her son Brian Kilbride Allen, grandson Luke Niedermeyer Allen, daughter-in-law Deborah Niedermeyer, all of Seattle, and 16 nieces and nephews.
In lieu of flowers, memorial donations may be made to the Friends of Northwest Park http://www.northwestpark.org/, or to the Alzheimer's Association. http://www.alz.org/
A funeral mass will be held  on Saturday, August 22 at 11:00 am at St. Gabriel Church, 379 Broad St, Windsor, Connecticut,  06095.  A reception will follow in the lower level of the church.
---
Comments
---