Carla Jo Benoit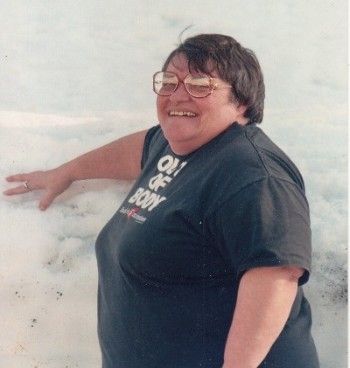 Carla Jo Benoit (Ringle) was born March 27, 1948, in Independence, KS, and passed away peacefully, in the presence of her children, on October 5, 2017, at Evergreen Hospital in Kirkland, WA, after a long struggle with several chronic illnesses.  In her 20s, she moved with her family to Washington, to work for the Boeing Company, where she met and married Roger Benoit in 1971.  Their children, daughter Aimee and son Matthew, joined them a few year later, and they settled in Bothell, WA, to raise their family.  Bothell would be Carla's home for 41 years.
Carla was a stay-at-home parent until her children were school age, when she opened an antiques shop, called "Our Gang Antiques," with a group of friends in Woodinville.  The shop grew, and eventually moved to Country Village.  When the shop closed several years later, Carla returned to school, first earning her Associate of Arts from Bellevue College, and her Bachelor of Arts in Psychology from Seattle University.
When her husband of 24 years, Roger, passed due to cancer in 1992, Carla returned to work full-time, deciding to put her degree to use at Seattle Central College on Capitol Hill.  Through the years, she held a position first as a Curriculum Advisor for many years, then moved on to District Distance Learning Coordinator, and finished as a Transcript Evaluator, the position from which she retired.  She often described her work at the college as gritty and challenging, and sometimes exasperating, but deeply rewarding.
Carla was known for her varied interests.  Besides searching for and selling antiques, she also spent years as a gold prospector with her husband, and together they were co-Presidents of the Northwest Prospectors Association.  She loved animals, spent hours birdwatching and learning birdcalls, and doting on various pets.  She often kept a small menagerie at home, which included, at various times, several breeds of dogs and cats, mice, cockatiels and finches, and a few types of hermit crab.  In her 30s, she took up jewelry-making; in her 40s, she flew dual-line stunt kites.  She was a lifelong lover of music of all kinds, played alto saxophone and piano herself, and spent years coaching her children's classmates for school musical productions.  She was a voracious reader and, while she did not profess a specific faith tradition, spend much time studying comparative philosophies and spiritualities, most particularly Buddhism.
Carla is preceded in death by her husband, Roger, and will be laid to rest with him at Kirkland Cemetery.  She is survived by her daughter, Aimee, and her son, Matthew (Michelle); by two brothers, Teryl and Todd Ringle, nieces Jenna Ringle and Allison Sacket, and nephew Evan Ringle.  She also has two grandchildren, Jordan and Aaron, who both knew her simply as "Grambe."
A small, informal memorial service will be held 5-6pm on Friday, October 13, 2017, at Seattle Unity Church, 200 – 8th Ave N, Seattle, WA, 98109.  All are cordially invited to join the family in sharing their thoughts and best memories of Carla.
---
Comments
---