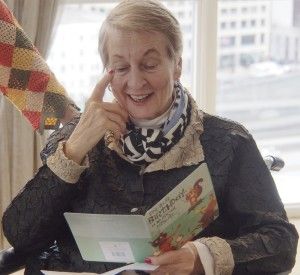 Age 84. Born March 20, 1930 in Upper Darby PA. She was taken by death May 9, 2014 at The Terraces at Skyline, Seattle WA. She lived in Seattle 1957-1967, and returned permanently to Seattle late 2007. The time between was spent in New Jersey where she worked in special education, first as a teacher and for the last 10 years as an administrator in the NJ State Department of Education, while her husband pursued a career as an engineer and a manager in the Bell System. Alvena was preceded by her brother Samuel.
 
She is survived by her sister Betty, husband Bruce, sons Geoff and Karl, grandchildren Hal, Anna, Shannon, Sean, and grand-grandson Liam, and many nieces, nephews and grand and great grand nieces and nephews. A memorial service is scheduled on May 24 at 10 a.m. at Plymouth Church Seattle, with a reception afterwards. Memorials may be sent to Plymouth Church, The Terraces at Skyline, and Kline-Galland Hospice. Interment of ashes will be at Bunker Hill IL, joining three generations of the Kieburtz family.
---
Comments
Laura Sitomer
Posted May 23, 2014 at 11:13 am
My deepest condolences are sent to her family and those who've had the pleasure of knowing Alvena, as I have for the past 8 years as her hairdresser. She always had a funny story and a warm smile to share with us at Chris's when she'd come to see me. I had the pleasure to see and hear how much she loved Bruce, and I wish him the best.
Our hearts go out to you, Bruce, for your loss. Your relationship with Alvena was very inspirational to both Rolf and I.
We are both sending you our best thoughts and prayers.
---