Mark Lindsey Sampson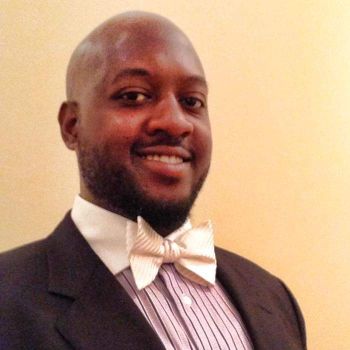 Mark Lindsey Sampson was born March 15, 1977, the third of four sons born to the union of the late Rev. Dr. Harry B. Sampson, Jr. and Lillie B. Sampson. He accepted Christ at an early age and was a gifted musician. He grew up and attended public schools in the Houston area until his father was called to serve in Seattle, Washington in 1989. While in Seattle, Mark continued his education which culminated in a Bachelors of Music from Cornish College of the Arts.  

Mark served as church musician for Greater Friendship Missionary Baptist Church BC under the pastorate of Rev. C. Whitney Sampson in the mid-1990s, Metropolitan Cathedral M.B.C. under the leadership of his father, and various local churches. He celebrated his call to preach the Gospel of Christ with his first sermon on August 11, 2002. From Jude 21, he preached "Hold to the True Faith".
Throughout Mark's life, he always served the Lord and music opened many doors for him to share his gift. He was the pianist for the summer season of a paddleboat cruise on the Columbia River. He was pianist for the Seattle run of the stage play "Crowns" and was later invited to join the production for their East coast tour. Mark also toured the nation and internationally with recording artist Allen Stone.
Those who spent any amount of time with Mark knew he enjoyed a good laugh. He was a fan of basketball, golf, and played a good game of chess. He always had a unique perspective and savored the little things in life.
Mark is preceded in death by his father, Rev. Dr. Harry B. Sampson, Jr. He is survived by his mother, Lillie B. Sampson; his brothers Dr. H. B. Sampson, III (Beverly), Colin W. (Cassandra) Sampson and Joseph E. Sampson; his beloved nephew and nieces (H. B., IV, Terri A. and Tiffany N. Sampson). Also left to cherish his memory are his many uncles, aunts, cousins and friends.
---
Comments
---