Dick McKimson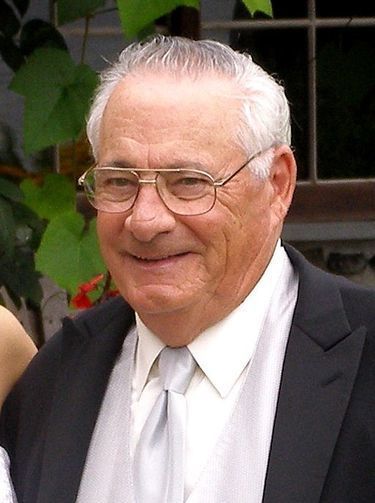 Richard L. McKimson (89) of Mountlake Terrace, Washington passed away November 22 after a brief illness.
He was preceded in death by his wife Geraldine and is survived by Sister Bea Aigner, Son Bill (Andrea) Grandsons Rob and Alex as well as Stepchildren Gerald White (Jennifer), James White (Dyane), Cindy Peterson (Corky) and Steven White.
Dick was born in Laramie, Wyoming in 1931. From Osage, Wyoming, he came with his family first to Centralia, Washington and then settling in Belfair. At North Kitsap High School, he excelled at track and field athletics. After military service, his interest in athletics carried him to the University of Washington and on to career and married life in the North Seattle area.
He made many friends during his many years at both Highland and Sno-King Ice arenas in the Seattle area.
Dick had a life-long love of fishing and enjoyed angling the Northwest waters. In recent times he was a well-known character on the local fishing scene and could often be found at the Edmonds pier – always after the elusive Silver Salmon. 
---
Comments
You can shed tears because he is gone, or you can smile because he lived. You can close your eyes and pray he will come back, or you can open your eyes and see all that he left for you. Your heart can be empty because you can't see him, or you can be full of the love you shared. You can turn your back on tomorrow and live yesterday, or you can be happy for tomorrow because of yesterday. You can remember only that he is gone, or you can cherish his memory and let it live on. You can cry and close your mind and feel empty, or you can do what he would want. Smile, Open your heart, Love...
and go on. -Elizabeth Ammons
 
Rosemary
---
Jerry so sorry to hear of your loss. He looks like he was an amazing man and I'm sure he was an incredible father!
 
Vicki Hewlett
---
Dick never met a stranger. He treated all his kids at the rink with love and laughter.
I'm so glad he was part of my life and my upbringing.
My condolences to his family and friends.
Denise (Fortier) Stasser
---
What a wonderful tribute to our special Papa Dick!  He was an outstanding and amazing man who was compassionate, loving and caring to his family and friends.  Papa Dick was a part of our family for over 30 years. Bill, my son in law, shared his dad with us as a Dad & Grandfather to our entire family. It was a privilege for all of us. Oh, so many great memories of birthdays, holidays, and vacations. He joined in and loved each one of us (a very large family)!  Our Papa will be sorely missed.
Miss you my Papa! Love Annette
(Bills mother in law and Andi's mom)
---