Anthony T. Long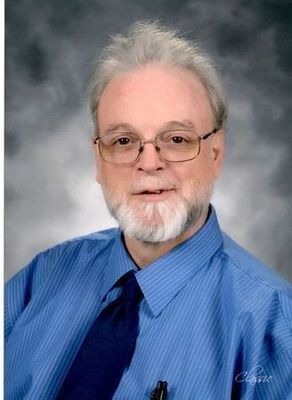 Anthony T. Long, 67, of Yakima passed away on July 6, 2023 after a long illness. Tony was born in London, England, and immigrated with his family when just a young boy, settling in Seattle. This early experience helped him later in his life as a teacher at Davis High School in Yakima, where he worked with many students who were themselves immigrants. Becoming a US citizen was very important to him, but he never forgot his Irish roots.
Tony was preceded in death by his parents, Thomas and Josephine (Roche) Long both of Ireland. He is survived by his wife, Rosemary Saul, his siblings, Maria (Mike) Doyle, Martin Long, Tommy (Nancy), and Tonia (Jon) Lucas, his stepmother, Jeanie Long, two stepbrothers, Bob (Leika) Wilson and Paul (Trish) Wilson, as well as many nieces, nephews, and relatives still living in Ireland.
Arrangements handled by The Co-op Funeral Home of People's Memorial located in Seattle, WA.
Memorial service will be held at a later date.
---
Comments
I enjoyed working with Tony at Davis High School. He was always gracious, caring, and helpful. My condolences to his family.

Matt Norling
---
I think I went to St. Alphonsus in Ballard with Anthony. Sorry for your loss.

Steve Berry
---
My family and Tony's family came to the USA  in 1965 shortly after arriving Tony's mother passed leaving him and brothers and sisters and ther daddy to raise them I don't haft to say how hard it was. His family should be proud of him R I P  Tony 

Chuck Nolan
---
Rosemary (think I may have met you once or twice!)
My so sad condolences to you ... didn't know Tony even was ill. Knew him from your Seattle days,  mid-80's, when I was starting out as psychotherapist intern, & he was couple years ahead of me at the  erstwhile Family Services of King County. What an incredibly gracious, poised, quietly bright & funny guy, the diffident intellectual ... a true 'old soul', eh!
Had delightful serendipity to see him once more THIS century, when he just happened to show up at a MH workshop around here about 10-15 years ago. Updated me then he'd switched careers to public school teaching (joining yours?), & different geosocial climate ('East of the Mountains'), to boot. He was coming back to the therapy side one-off, to keep up knowledge & licensure, as I recall.
The world has lost a graceful soul ... may he RIP. And may you be doing well.
Warm regards,
Larry Venditto
Seattle
---