Lester G. Gruner
1947 - 2022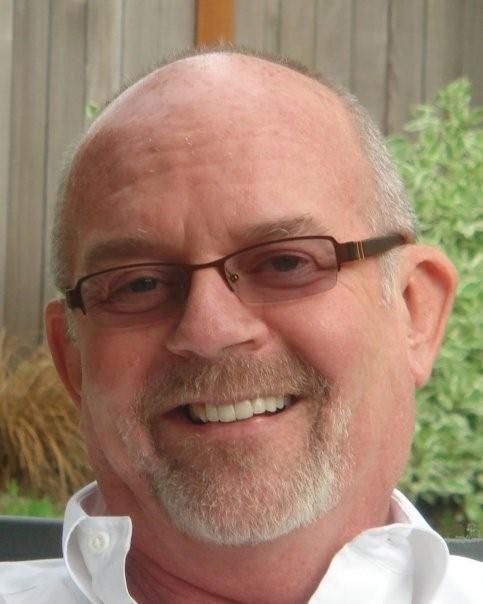 Lester "Les" G. Gruner, of Seattle, Washington, died March 9 at the age of 74 after a brief illness. We celebrate the life of Les Gruner with gratitude for the light and joy he brought to so many of us.
Les was born July 22, 1947 in St. Louis, Missouri and grew up in the suburb of Webster Groves. He earned a bachelor of arts from Webster University before doing graduate work at Purdue University. Seeking to escape the Midwest after college, he moved to New York City. There Les worked as a house manager for many Broadway and off-Broadway shows.
After driving cross country with three friends in 1982, Les settled into a house on Capitol Hill in Seattle where his sense of humor and sharp wit won him numerous friends. He quickly learned to love the Northwest; hiking, camping and even testing his outdoor skills whitewater rafting on the Methow River.
In Seattle, Les launched a new career in marketing, working for GNA Financial Services, GE Capital and Washington Mutual over a period of 20 years before moving into software training and implementation in the healthcare field. Les worked the last 11 years of his career for UW Medicine serving as a clinical informatics educator, EPIC project manager, and supervisor of curriculum design before retiring in 2021. During this time, he also volunteered with the Pride Foundation as part of a team that screens and selects scholarship applicants.
Above all, Les was an entertainer – whether working in theater, teaching an IT class, hosting a party in his backyard, or spinning tales around a campfire. Les also loved to spend time with his pets – always two cats and one Great Dane.
Les met the love of his life, Mike Welter, in 1989 but lost him to the AIDS epidemic. His friends recall the love he and Mike shared, and memories of their happy times together relaxing at home or hiking on Mt. Rainier. He is survived by a close circle of friends including Andy Warren, Robert Lux, Ian Anderson and Kenny Locke, many other friends and colleagues now spread across the country, and extended family in St. Louis. 
Donations in memory of Les Gruner can be made to The Pride Foundation, YouthCare or the Northwest Great Dane Rescue. We encourage you to share your memories or sign the guest book at https://funerals.coop/obituaries/ or https://my.gather.app/remember/lester-gruner
---
Comments
Les was my cousin on my mother's side, the only son of my mom's older sister, Anna Marie. He loved her dearly, and she him. He was older than me by 18 years and I have no memory of him before he moved to New York, but I enjoyed seeing him on the many occasions he came home to visit, and we maintained contact in our adult years after his mother passed away. I will remember his storytelling, his sense of humor, his compassion, and his unconditional love for his family. My brother, Tom, and I, Tom's wife, and my girlfriend are coming to the Seattle area in June, and we were planning to meet with Les while there, a visit he and we were greatly looking forward to. We hadn't met in person in years, and it saddens me to no end that we will not get to do it now.

Christopher Duggan
---
Lester and I had known each other since kindergarten. We went to elementary school, junior high, high-school and college together. We remained friends through all these years. I will miss him and his kind spirit. Is there any of his friends who could contact me, please?
 
Annette Dubrouillet
---