Robert Bruce Stanton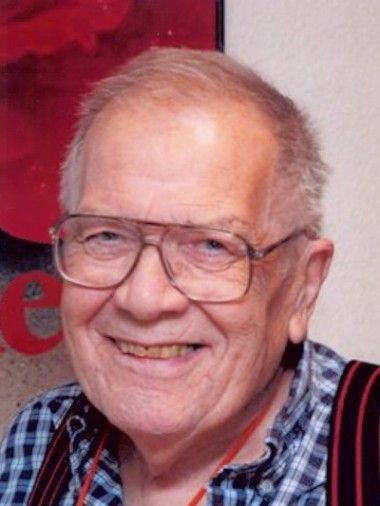 Known as Bob, Dad, Boober, Grandpa and G-G-Pa, Robert Stanton was a cherished husband, father, grandfather, great-grandfather, UW professor and dear friend to many.  He engaged heartily with life until its very end at age 92 and remained sharp in intellect and humor and full of love for family and friends even during the last hours of his life.  
Bob was a true Renaissance man, delighting in every aspect of life and skilled in a wide range of areas.  Early on, his mother Grace realized that her son was exceptional, and in Bob's own words, "did everything she could to help my education.  My parents gave me almost unlimited freedom, bless their hearts."
Bob skipped several grades in school, graduating early.  He joined the Army during WWII. Stationed on Iwo Jima, he volunteered to run the paint shop, supervising a team of painters and preparing signs for the American forces until he returned home in 1945.  
Bob earned his PhD from Indiana University Bloomington in English and taught for 3 years at Northwestern University.  From 1956 to 1996, as a professor at the University of Washington, he specialized in American literature. He also taught in Japan, Taiwan, the Philippines and Germany.
He delighted in cognitive exercises that required looking beyond the obvious. After retirement, he published nearly 200 logic puzzles for the magazine Games.  Throughout his life, he performed magic and card tricks, with his wife Susie serving as his first subject.  
Bob's bass voice was deeply resonant and filled with vitality.  He sang in the Seattle Opera Chorus, Gilbert and Sullivan Society, and Seattle Chorale.  He played leading roles in theater productions, including Dylan Thomas in Dylan and Job in J.B.  Bob directed and played the lead in Ladies in Retirement at the Jewish Community Center on Mercer Island.  Many have enjoyed him singing Tevye's "If I Were a Rich Man" and "To Life!".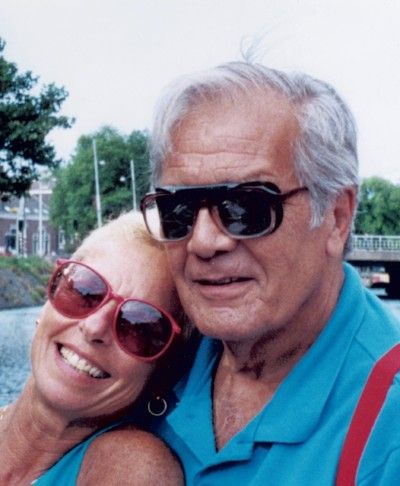 As a professor, his commitment to his students took priority over advancement of his own career.  His work with students on a UW Student Bill of Rights was honored with the first Annual Distinguished Person Award.  The students wrote that the award was "in recognition of his contribution to student affairs and of his desire to help people live as humanly as possible in this troubled world."  He also expressed his views on social justice through numerous op-eds and letters to the editor of the Seattle Times.
Bob prepared his classes with great care, providing students with historical and philosophical context.  He taped his comments on students' work to better convey his advice and made special efforts to avoid gender bias.  He was passionately committed to the freedom to express divergent beliefs even when he disagreed, and he encouraged open debate in his classes.
His family blossomed from his acceptance of their uniqueness.  He advised parents to "try to see their [children's] natural direction, without classifying them too rigidly."  For his son Patrick and daughter Alison, Bob provided an essential touchstone to discuss ideas and views. Patrick said "It took me 40 years to realize how great a man he was."
His stepdaughter Lisa expressed that "when I think of the word 'dad' – his picture is the one that comes to mind.  He was the one who was there for me." Japanese college students living with Susie and Bob also adopted him as a father and developed lifelong relationships with him.
Bob became a father figure to his three granddaughters after Alison moved to Seattle as a single parent.  He provided them many new experiences and opportunities. They enjoyed large, lively dinners with Bob and Susie's wide circle of family and friends.  As an adult, Celeste asked him to walk her down the aisle at her wedding and named her first child 'Grace' in honor of Bob's mother. Adelaine said she "completely respected and loved him for his soul and mind.  I am so proud to be his granddaughter."
The love of his life was his wife Susie, who gave him her love and care for 46 years.  He fell in love with her the night they met and proposed marriage. Susie says that "he was always teaching me things.  He was my dictionary and encyclopedia." Bob documented her personal recipes and produced "Susie's Cookbook," which is treasured by family and friends.  During his last hours, he smiled and kissed Susie. Her companionship and devotion gave him happiness that he savored with the deepest gratitude.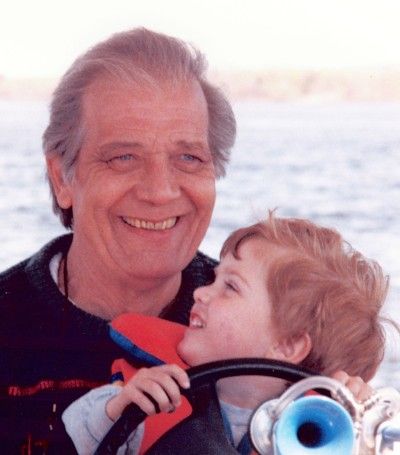 During the last years of his life, Bob completed a book entitled The Joy of Skepticism.  The book encourages logical reasoning and contends that morality is not dependent on religious directives.  Indeed, Bob embraced a core of decency and was a consciously ethical person to all people and creatures. He believed life was magic; valued literature and art as pathways to wisdom; and often asked his subconscious mind for assistance.
Realizing he was dying, he exclaimed "Wow, so this is it!" and told us that "This is a good death."  He quoted Henry James' last words: "So here it is at last, the distinguished thing." He loved that we were with him but did not want us to prolong his death because, as he said, we "had things to do."
He dedicated his book "to my beloved family and friends, because of whom I consider myself one of the luckiest of men."  In fact, it is his family and friends who are the most lucky to have known and loved him.
"To life, to life, l'chaim!"  You will always live within us, Robert Bruce Stanton.
Bob is survived by his wife Susie; his children Patrick and Alison, stepchildren Lisa and Samuel; his grandchildren Adelaine, Dominic, Gilbette, Celeste, Nathan, Brendan, Rachel, Joe, Katie and Christy; and his great-grandchildren Grace, Isabella, Alexandria, Levi, Oliver, Terran, Essen, Montgomery and Bradley.
Memorial donations may be made to the American Heart Association or the Humane Society.
---
Comments
Dear Suzie,
What a beautiful tribute to a wonderful man. It was our pleasure to know him. You were so lucky to have him in your life for 46 years.
Our hearts go out to you during your time of sorrow. We hope that knowing how much we care gives you some comfort. Bob will be greatly missed.
Our sincerest sympathy,
Al and Evey
Evelyn Blatt and Al DeJaen
---
Dear Susie,
My heartfelt compassion and love to you and all of your family! I have not seen you for many years but I always carry you in my heart.
That was such a beautifully written memorial to Bob! He was a very amazing man! When I was in college and you and I were working at Matzoh Momma's together, he was one of my "go to" people to get help in understanding the more challenging concepts taught in my philosophy or theology classes. He was so patient and generous!
Susie, I hope you are comforted and uplifted by all of the love that surrounds you.
Sincerely,
Mary Peterson
---
Susie,
What a wonderful life you two had together.
Thinking of you with love,
Lou and Kathy
---
Susie,
Wow, we've lost a really good man in Bob. It's very interesting to read all that has been written about him. When I was much younger I recalled him to be far from boring to say the least. I was an old school chum of Patrick in grade school and also in college at the UW.
Regards,
Ronald Smith
 
---