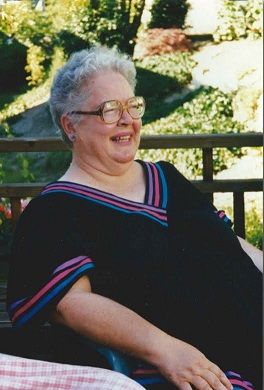 Jan Guest Freeman was born in Lawton, OK on 2/18/38.   She passed away from complications of a stroke on 9/13/15 in Seattle, WA at the age of 77.  Her parents were Loree Lou "Becky" and Theodore "Ted" Freeman.  She and her mother were part of the first ship out of Seattle to transport dependents to Japan after World War II, in August 1946, where her father was serving with the US Army.  Jan remembered her 2 years in Japan very fondly and shared many stories of her experiences there.  Her father died in 1952 on the Island of Formosa  while on active duty,  and is buried at Arlington National Cemetery. Her mother passed away in 2005.
Jan graduated from Everett High School in 1956.   She received her bachelors in Slavic Studies and then her masters in Library Science from the University of Washington  She worked for the King County Library system for the majority of her career until her retirement in 1979. She loved to travel and enjoyed many trips to Europe.  She lived in her charming 1939 home on Magnolia Hill in Seattle right up until her death, more than 41 years.  She adored gardening, especially roses, and her feline friends were her constant companions throughout the years.  She was divorced after a brief marriage, and unfortunately she did not have any children.
She had many friends, and extended family, and was generously sharing her love of books even in retirement with the Little Library in her front yard.  She kept it stocked with books and magazines for all ages, and took much pleasure from people who stopped by to pick up something new to read.  Jan was very smart and extremely well read. She had a wonderful laugh, and could tell a great story, she is greatly missed.   Auntie Jan is survived by her loving nieces and nephew and their families.  Per Jan's request, there was no service.  As Jan wished, the family has made a generous donation to Nature Conservancy, you can make a donation in her name at nature.org.
---
---
Comments
Jan was our neighbor for 5 years and a lifelong friend after we moved. She was a wonderful conversationalist and a great neighbor. When our oldest child was little she and the woman that lived next to us must have had a competition to see who could make the cutest Easter basket for our daughter. She loved books and would give our daughter books to read and then donate to her school library. Such a very lovely person. We will miss her. xoxo
Teresa Moore and family
---