William "Bill" Lash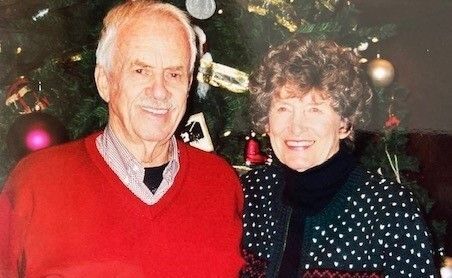 2/1/1928 - 4/23/2023
On April 23rd, 2023 at the age of 95 Bill Lash died in Seattle, Washington, USA.  From the age of 12, in 1940 when he first put on a pair of alpine ski boots and skis during a Boy Scout trip to Galena Pass in the Sawtooth Mountains of Idaho, Bill passionately: celebrated, championed, developed, learned, shared, and taught  the wondrous, and unique international culture and history of alpine skiing, in particular the alpine ski instruction profession, to and with thousands of skiers in the United States and throughout the rest of the world because for Bill alpine ski instruction was not so much an avocation, but rather his vocation - a way of life that resulted in a number of notable personal and professional firsts in USA professional ski instruction history:  1st real President of Intermountain (Southern Idaho, Western Wyoming and Utah) Ski Instructors Association (1951-1960), President of National Ski Area Association's Ski Instruction Certification Committee (1957-1960), a Founder and 1st President of PSIA -Professional Ski Instructors of America (1961-1970), Organizer of 1st USA Demonstration Team to participate at an Interski - https://interski.org/about (1965, 7th Interski Badgastein, Austria) and Promoter of and USA Delegation Leader for 8th Interski (1968 Aspen, Colorado), the first Interski to take place outside of Europe,  Author of Outline of Ski Teaching Methods (1958), and author and editorial coordinator for Official American Ski Technique, PSIA's first three (1964,1966,1968) Books/Manuals , all for which he was inducted (Class of 1983) into the US Ski Hall of Fame - https://skihall.com/hall-of-famers/william-lash.  
A life dedicated to professional alpine ski instruction culminated in Bill founding, cultivating and leading the Veterans Ski Instructor Reunion (VSIR):  "Each year since 1987, at the beginning of the ski season, veteran ski instructors and their families come from each coast, and from throughout the nation, to this reunion [at Deer Valley, Utah]. They come to rekindle old friendships and to make new friendships. They come to enjoy the sport they lived and loved...the sport and business at which they are professionals. And they come to honor their peers. Each year industry standouts are honored. Their careers are memorialized. Their portraits are placed among other notable honorees to be displayed and admired for the contributions they made to the sport."  (http://www.vsia.net). 
Note:  Many of these portraits are on permanent display at the Alf Engen Museum https://engenmuseum.org, in Park City, UT. USA 
In 1976 Osborn & Ulland, the Seattle based outdoor sports retailer - https://www.skiinghistory.org/lives/olav-ulland recognized Bill as one of the  "[14 all told US based] Ski Greats who contributed so much to the growth of [American] skiing and have given such a great part of their lives to ski teaching: Sepp Benedicker, Alf Engen, Sigi Engl, Luggi Foeger, Hal Kilman, Bill Klein, Otto Lang, Bill Lash, Freidl Pfeifer, Sepp Ruschp, Willy Schaeffler, Herbert Schneider, Olaf Ulland, and Paul Valar."  (Bill was the sole US born honoree among these internationally recognized legends of the ski instructor profession, as he - like the others in this cohort of his - both championed and personified the best of what it meant/means to be a professional ski instructor:  top-notch skier schooled in the biomechanics and pedagogy of alpine skiing, customer friendly, respectful, and with a contagious joie de vivre for alpine skiing, and in particualr the alpine ski instruction profession - a sport, a culture, a profession imbued with respect and love for: the mountains, fellow skiers, continual learning and improvement, and most of all a commitment to reach out to and encourage/teach youth - the up and coming generation/s - how ski and respect and nurture the sport and culture of skiing.) 
 Born Feb 1st, 1928, in Cashmere, WA. Bill was the second child of Mabel Ellen Lash and Holmes Griffith Lash. They later moved to Twin Falls ID. Bill's older sister Marjorie Minshew passed away in 2022 at the age of 98. In 1950 Bill married Lileth Virginia Blair and moved to SLC, UT - where they raised their children, two sons: Michael Holmes Lash (1954-2018), and John William Lash (1959-2022), and is survived by his daughter Patricia Jan Lash (1958 -) Daughter in Law, Oyuna Lash, Three grandchildren and nine great grandchildren. After Graduating with a BS in 1953 from the UofU, Bill was drafted and served in counterintelligence in Sapporo, Japan. Throughout the 60's Bill was the Director of the Solitude Ski School in SLC, UT. With Bill and Lileth both Certified Ski Instructors, and their three children in the ski school, skiing was an integral part of the Lash family. Bill and Lileth divorced in 1969. He married Toni Rhinehart (1970 - mid 1980) with whom he moved to Ketchum, Idaho. After retiring from Burke Rubber Co in sales he enjoyed the next 28 years with his partner Helen Koenig. In the late 1990s both sold their homes in Ketchum and moved to Seattle, WA, where Helen had raised her family. Bill and Helen enjoyed attending the Seattle Symphony, visiting art galleries, many friends and traveling. They skied together, hosting the annual Veteran Ski Instructors Reunion at Deer Valley, and then traveled to Hawaii for the remainder of the winter nearly every year until her passing in 2016. 
In memory of Bill's life and legacy, charitable donations are encouraged to one, and or all, of the following entities:
Alf Engen Ski Museum  (In particular, for educational field trip program for Title I Grade 4 students featuring the history of snowsports.) online: https://engenmuseum.org/donate
Or checks can be mailed to:
Alf Engen Ski Museum
P.O. Box 980187
Park City, UT 84098
Ski Utah (In particular, for Ski Utah's Youth Passport Program - https://www.skiutah.com/passes/passports)
Checks made out to Ski Utah are to be mailed to:
Raelene Davis
Ski Utah
2749 E. Parleys Way 
Suite 310
Salt Lake City, UT 84109
Protect Our Winters (POW) - https://protectourwinters.org/about-pow
Online:  https://protectourwinters.org/join-team-pow-2023
---
Comments
---