Laura E. Van Houten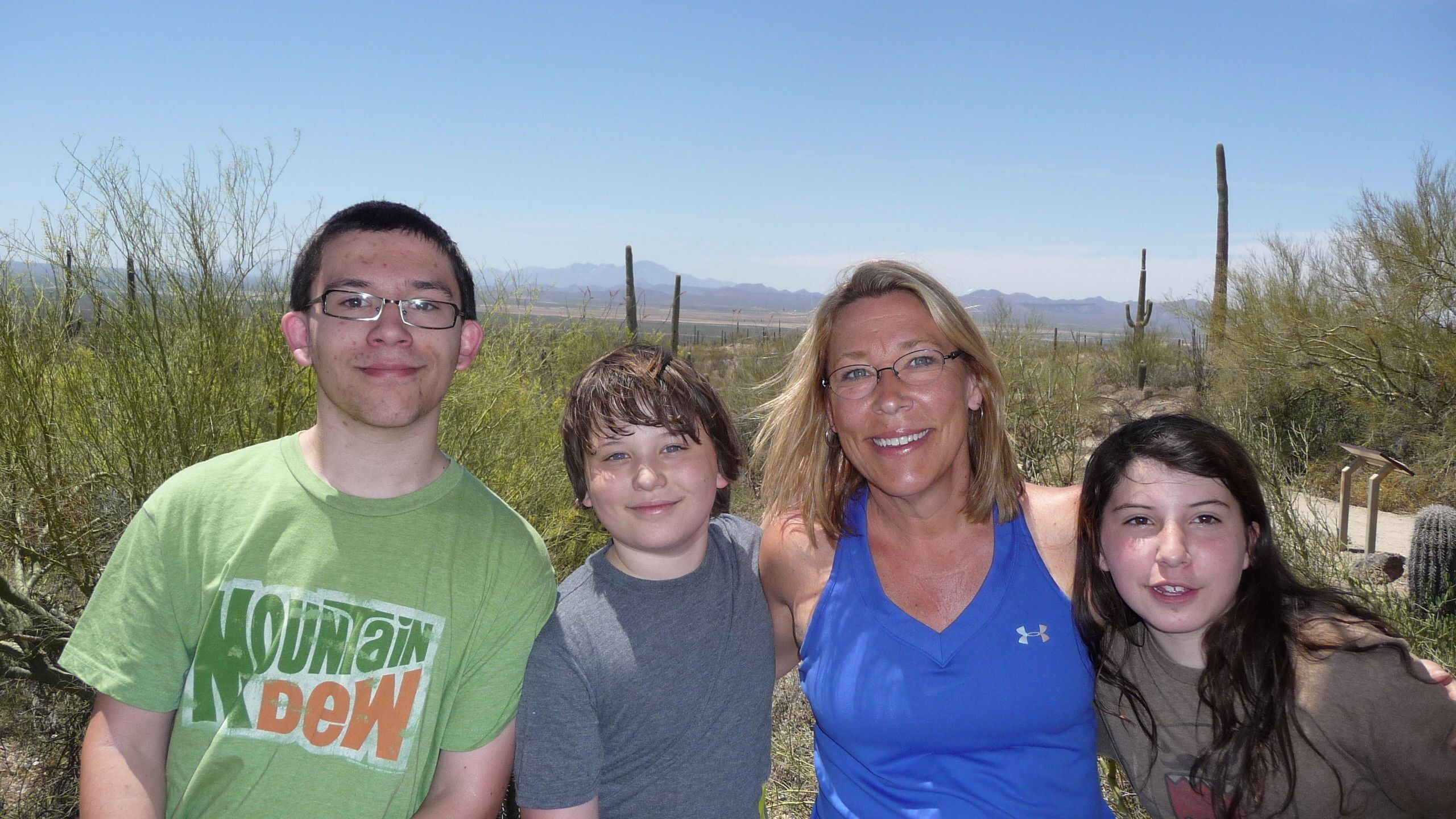 Laura E. Van Houten, age 54, passed away peacefully on Thursday, December 7, 2017 at 
Northwest Hospital in Seattle, after battle with reoccurring cancer.  She was born February 28, 1963 in Aurora, Colorado at Fitzsimmons Army Hospital, to Peter and Nancy (Callison) Van Houten.  
Laura was part of a military family.  Her father was an engineer and colonel with the US Army.  Laura grew up in San-Nazaire, France; Bozeman, Montana; Fort Sill, Lawton, Oklahoma; Rapid City, South Dakota and Moscow, Idaho, among others. 
She was a 1981 graduate of Moscow High School in Moscow Idaho.  
Laura attended the University of Idaho and Washington State University, majoring in Sociology and received her Bachelor of Arts in 1986.
Laura was recognized for her academic excellence and service to the institution and community on her graduation. She was awarded Distinguished Student in the College of Arts.  This was first year of this award. 
It was at WSU where she met her future husband, William (Bill) Willard, and they were married on July 30, 1988 in Kendrick Idaho.  They spent their early married years in Bloomington, Indiana where Bill attended law school and Laura worked for the Department of Welfare.  Laura and Bill returned to the Northwest in 1990 and settled in Seattle.  After getting established they started their family, welcoming and raising their three beloved children, Samuel, Audrey and Ethan.
Laura was committed to bringing up her children to be honest, reliable, respectful and kind to others generous, and with a hunger to learn and grow.
Laura joined the Seattle Housing Authority and served in various supervisory capacities including as property manager of many communities including Jefferson Terrace.   Laura remained in her role as property manager of High Point until just a few weeks before her passing.
Laura was a loyal and faithful friend.  She saw value in others that many would overlook.  This gift was lived out in the way she interacted with those she served in her work.  She respected the worth and dignity of her clients.  She did not put herself above them thus she earned their respect and those who worked alongside were given a living example of serving and doing their work with honor.  Even while very ill, she reached out to others who were struggling with cancer and gave love and kindness. She had a generous heart and gave of herself.
After Laura had a yard of her own she devoted time to developing a beautiful and colorful yard for family and the neighborhood to enjoy. She fought the mischief and destruction of the squirrels and slugs but always had a variety of beauty outside her window. She had a lively interest in her community but enjoyed travel, exploring and expanding her knowledge. She was open to leaning and sharing with others. She allowed the little girl within her to enjoy the children that crossed her path.  Interacting with her two Irish nephews on their visit last spring is a wonderful gift that will never be forgotten by them.
Laura had a zest and genuine interest in learning.  She was loyal to friends even when differences arose. As a child she reached out to the one who others overlooked and ignored.  This gift served her well in her years of working for Seattle Public Housing.   The little girl never left Laura giving her charm and openness to grow.
It is impossible to put into words who Laura was and will always be to her family and those who knew and loved her.  Hopefully, her example and lessons will become part of who we are.
Laura was preceded in death by her father Peter van Houten of Cody, Wyoming.  She is survived by her husband: William Willard; her children: Samuel, Audrey and Ethan all at home in Shoreline; her mother and step-father: Nancy and Don Keeler, of Genesee, Idaho and Arizona; two brothers Peter of Cody Wyoming and Stephen of Bangor Northern Ireland. 
Those planning an expression of sympathy may send a donation in Laura's honor to
Seattle Cancer Care Alliance.
The family wishes to extend a special thank you to the staff of Seattle Cancer Care Alliance and Northwest Hospital for their care and support.
---
Comments
---